UN DÍA COMO HOY: KISS OF THE SPIDER WOMAN se estrenaba en Broadway
El musical basado en la novela de Manuel Puig fue protagonizado por Chita Rivera en el Broadhurst Theatre, en 1993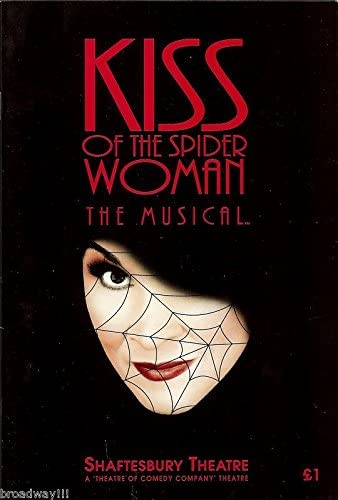 UN DIA COMO HOY, en 1993, Chita Rivera protagonizaba la primera versión de KISS OF THE SPIDER WOMAN en el Broadhurst Theatre, en Broadway.
Inspirado en la aclamada novela de Manuel Puig, que también sirvió como base para la película que recibió cuatro nominaciones a los Premios Óscar y ganó un Óscar al mejor actor, este musical acabó recibiendo siete premios Tony, incluido el premio al Mejor Musical, y a la Mejor Partitura por la música de John Kander y las canciones de Fred Ebb, los compositores de CABARET y CHICAGO.
En una prisión de un país sudamericano, durante la dictadura militar de Brasil, Valentín Arregui, un revolucionario marxista que ha sido torturado por su actividad política, y Luis Molina, un homosexual arrestado por corrupción de un menor, se hacen compañía ante las largas horas de espera, y divagan para evadirse de la vida presidiaria y de sus miedos. En una de las fantasías que viven, ambientadas normalmente en películas, una Mujer Araña los mata con un beso.
KISS OF THE SPIDER WOMAN fue representado otra vez en 2007 en el Off-Broadway, en Sanford Meisner Theatre, y se volverá a representar en el 2021 en el Classic Stage Company.