South Bend Civic Theatre Hires Chasten Buttigieg And Kristen Campbell For Education Department Positions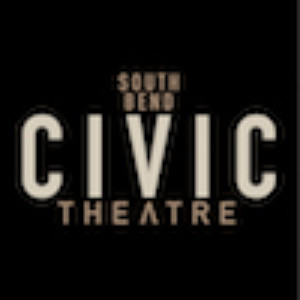 South Bend Civic Theatre Hires Chasten Buttigieg and Kirsten Campbell for Education Department Positions
"I am thrilled to announce the expansion of the South Bend Civic Theatre's Education program," South Bend Civic Theatre Executive Director Aaron Nichols announced today. "We are adding two new employees to the Civic Education Team.
They are:
Chasten Buttigieg will be our new Director of Curriculum. Reporting to Executive Director, Aaron Nichols, Mr. Buttigieg will be responsible for developing a portfolio of educational programming, creating lesson plans, training Civic teaching artists, and writing educational grants.
Kirsten Campbell will be our new Education Administrator. Reporting to Director of Education, Josh Napierkowski, Ms. Campbell will be responsible for program scheduling, coordination, and communication.
Because of this expansion," Mr. Nichols continued, "the Civic's education program will be able to better serve our students, our schools, and our community. In addition to theatre arts training, we will also be focusing on life-skills including our five CivicC's: Curiosity, Creativity, Civility, Compassion, and Connection."
Chasten Buttigieg was born and raised in Traverse City, Michigan. He received his Bachelor of Arts in Theater and Global Studies from the University of Wisconsin - Eau Claire. Chasten found his footing as a Teaching Artist at First Stage, one of the nation's premier children's theater and academies, where he brought drama to thousands of students throughout the greater Milwaukee region and inspired students with autism and learning differences to pursue the performing arts.Chasten holds a Masters of Education in Curriculum Studies from DePaul University, where we wrote his thesis on the importance of creative curriculum and arts integration. He has worked in Chicago Public Schools, South Bend Public Schools, and previously served as the head of Junior High and drama teacher at Montessori Academy Edison Lakes.He lives in South Bend with his husband Peter, and their two dogs, Truman, and Buddy.
Kirsten Campbell joins the SBCT staff an administrative assistant in the Education department. For most of her life, Kirsten has been a "professional volunteer"--working extensively in the PHM schools, with the PHM Education Foundation, and various non-profits, both on the local and national level. She has been a costume volunteer for the SBCT for over 10 years as well. Both of her children have been in many productions and have gone through the SBCT's Civic Youth Company program. She is excited to work with the Education department and looks forward to helping it grow.