Annual Baxter Dance Festival Returns to Wow Audiences Through Dance
The annual Baxter Dance Festival is back for the thirteenth time, ready to wow audiences with over 64 new pieces by 73 choreographers over a period of eight days. Headlining this year's festival is the commissioned work by choreographer, dancer and teacher Themba Mbuli of the acclaimed SOLD! and ADAGIO FOR A HACKED LIFE. What makes the commissioned work for this year's festival especially exciting is the Baxter's approach of inviting individual dancers to audition to be part of Mbuli's piece.
Mbuli is the 2016 recipient of the Standard Bank Young Artist Award and has been performing for seventeen years, graduating with a certificate in performing arts in 2017. Mbuli is an associate artistic manager and a co-founder - together with Fana Tshabalala and Thulani Chauke - of Broken Borders Arts Project. He is also a co-founder and the choreographer and artistic director of the Unmute Dance Company, which was formed in 2014 to help pioneer integrated dance in South Africa, using the arts to inspire the inclusion of people with disabilities in society.
Previous choreographers of the commissioned work are Ebrahim Medell (2005), Marlin Zoutman (2006), collaborators Yarisha Singh and Celeste Botha (2007), Levern Botha (2008), Mamela Nyamza (2009), Carolyn Holden (2010), Grant van Ster (2011), Ananda Fuchs (2012), Steven van Wyk and Thalia Laric (2014) and Louise Coetzer (2016). These choreographers have continued to excel in and influence the world of dance, both locally and abroad.
This year, the Baxter Dance Festival opens with two performances by the acclaimed Moving Into Dance Mophatong from Johannesburg on 5 and 6 October 2017 at 20:00. As one of the first mixed-race dance companies, Moving Into Dance has become a leading Contemporary African dance company, at the forefront of Afrofusion and Edudance styles. Moving Into Dance has become internationally recognised as a significant developmental organisation and professional dance company with international acclaim.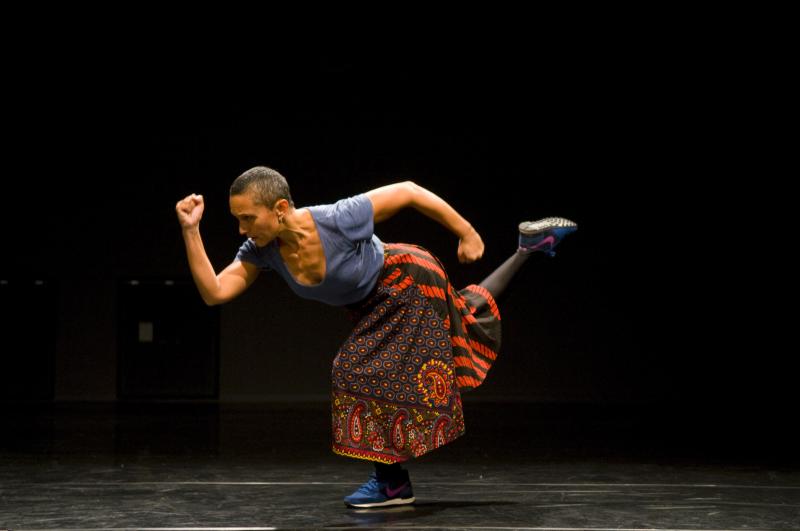 Among the dance companies showcasing their work at the Baxter Dance Festival this year are companies such as the Cape Dance Company, Dance For All, the Eoan Group School of Performing Arts, JazzArt Dance Theatre, the Kirvan Fortuin Company, La Rosa, New World Dance Theatre and Taare, each with its unique style and fresh take on the art of dance.
The 2017 Baxter Dance Festival consists of the Main Programme which will include invited and commissioned works, as well as work by recognized professional choreographers and companies and runs for the entire festival. The Off-Main Programme, on 7 October, will showcase the work of up-and-coming choreographers, including student work, and the Fringe Programme on 15 October will include work by youth groups, dance schools, school groups, traditional dance groups and others.
Since its inception in 2004, more than 500 local choreographers have showcased their work at the festival, featuring some 4 000 dancers from more than 400 studios, dance schools, projects and professional companies from across the Western Cape, presenting an range of dance styles and genres including contemporary, classical, African, modern and Spanish.
As the premier dance event of its kind in the Western Cape, the Baxter Dance Festival has become a must-see platform for studios, companies, choreographers and dance-enthusiasts. Notwithstanding its limited funding, the festival continues to grow significantly each year, making it the ideal festival to experience the diversity and enormous dance talent in the province. This year the line-up is set to thrill and entertain any dance lover or enthusiast, with a wide variety of genres and styles.
The Baxter Dance Festival aims to create opportunities for emergent and recognized dance companies and choreographers to present their work while nurturing and promoting the diverse dance talent in the Western Cape. The festival creates the ideal environment to experience work by established professionals, as well as exciting up-and-coming dance practitioners. Nicolette Moses, the artistic director of the Baxter Dance Festival and associate producer and planning manager at the Baxter Theatre Centre, comments:
We continue to be blown away by the ongoing support and encouragement we received from local dance communities in the city, province and beyond. This support shows particularly in the growing number of applications and participants we receive each year. As encouraging as the support from the dance community is, so too is the support of our sponsors - Tsogo Sun and the National Arts Council - who not only understand the role of their assistance in shaping the lives of aspiring dancers but also recognise the impact that this particular festival has on the local dance landscape. We continue to encourage sponsors from the private and public sectors to join us in growing what is the largest dance event in our province.
Booking for the 2017 Baxter Dance Festival, which runs from 5 - 14 October, is online through Computicket, by phone on 0861 915 8000, or at any Shoprite Checkers outlet. For discounted school or group block bookings, fundraisers or charities contact Sharon Ward on 021 680 3962 or Carmen Kearns on 021 680 3993. The full programme may be viewed online at the Baxter Theatre's website or Facebook page.
More Hot Stories For You