SHOW
DATES
THEATRE

The Great Gatsby


The Cape Town Theatre and CDS presents the iconic tale of Jay Gatsby, as he grasps desperately at the failing illusions of The American Dream.
6/30 - 7/9/2022

The Star Theatre at HCC
Cnr Buitenkant and Caledon Street, Zonnebloem, Cape Town
Cape town

Le Nozze Di Figaro


Le Nozze Di Figaro, presented by Cape town Opera in collaboration with Sempre Opera, will be staged at Roodepoort Theatre from June 6th to 15th
7/6 - 7/15/2022

Roodepoort Theatre
Artscape, Cape Town
Roodepoort

Swan Lake – St Petersburg Ballet Theatre

7/7 - 7/17/2022

Artscape theatre
10 D.F. Malan St, Cape Town City Centre, Cape Town
Cape Town

IN HIS PRESENCE CONCERT

7/22

Artscape theatre
10 D.F. Malan St, Cape Town City Centre, Cape Town
Cape Town




Back to the Main Page | Browse Local Theatres
---
Latest South Africa Reviews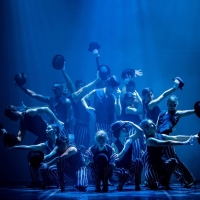 Review: LAMTA'S COME TOGETHER Will Make You Want to Get up And Dance
by Faeron Wheeler - June 23, 2022
What did our critic think? The latest dance production from LAMTA is a celebration of so many things – dancing, theatre, music and performance excellence. Sitting at The Theatre on the Bay, watching these talented young performers up on stage, you can easily forget that these are actually students d...
Review: IMBILINI... MY FRIEND! at the Baxter Golden Arrow Studio
by Faeron Wheeler - June 22, 2022
IMBILINI… MY FRIEND! is a moving piece of physical theatre that has been carefully crafted for the stage. The chemistry between the two real-life friends, who also wrote and perform this original piece, is natural and completely tangible as you sit watching them move on stage....
BWW Review: BLOOD KNOT at the Baxter will draw you into Fugard's world
by Faeron Wheeler - May 17, 2022
The careful and clever direction by James Ngcobo, mixed with the finely tuned performances of Francois Jacobs and Mncedisi Shabangu, draws you completely into their world. The team strikes an excellent balance between the lighter, comic moments and the hard, cruel truth of the story....
BWW Review: UNCLE MARC And a Whole Lot of Glamour at The Baxter Theatre Centre
by Faeron Wheeler - May 13, 2022
On Wednesday evening, the Baxter Theatre Centre became a very glamorous spot. The Main Theatre now the Pam Golding Theatre, in honour of the late real estate giant and a generous sponsorship agreement. The evening was capped off by the opening performance of Marc Lottering's latest stand-up show UNC...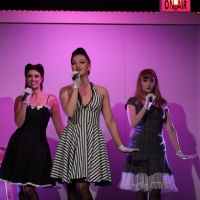 BWW Review: Powerful Voices Take You On A Journey In FEELING PRETTY
by Faeron Wheeler - April 26, 2022
It's a strong and important story told mostly through song – and some incredibly powerful voices – about how society sees women as just pretty faces....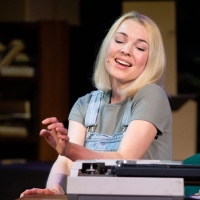 BWW Review: THE LAST FIVE YEARS Will Break Hearts at Theatre On The Bay
by Faeron Wheeler - March 30, 2022
I was so excited when THE LAST FIVE YEARS was announced two years ago, and I was genuinely gutted for the entire production team when they had to postpone due to COVID. Some serious dedication went into keeping this dream alive and after getting to see opening night, I can safely say that it was wor...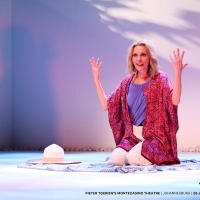 BWW Review: SHIRLEY VALENTINE from VR Theatrical
by Faeron Wheeler - March 15, 2022
Director Gina Shmukler, actress Natasha Sutherland and VR Theatrical have done an incredible job putting this production of SHIRLEY VALENTINE together....
BWW Review: KISS OF THE SPIDER WOMAN is a True Tour De Force at The Baxter Golden Arrow Studio
by Faeron Wheeler - March 15, 2022
KISS OF THE SPIDER WOMAN is an absolute treat for theatre lovers and the Baxter Theatre should be proud to present it....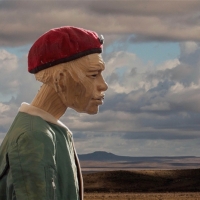 BWW Review: LIFE & TIMES OF MICHAEL K at Baxter Theatre is a haunting story skilfully told
by Faeron Wheeler - March 09, 2022
The South African premiere of JM Coetzee's LIFE & TIMES OF MICHAEL K, adapted for the stage by Lara Foot in collaboration with the Handspring Puppet Company, is finally here. The story is haunting and the incredibly layered approach to telling it on stage is quite mesmerising and intriguing....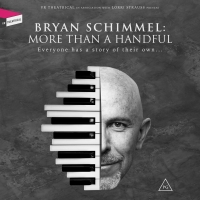 BWW Review: BRYAN SCHIMMEL - MORE THAN A HANDFUL at The Drama Factory
by Faeron Wheeler - February 08, 2022
This autobiographical look at his life is a truly inspiring piece of theatre and Bryan Schimmel is so brave and honest in it. All of it is delivered through a quirky, dead pan sense of humour that is great....