South Africa Theater Reviews
BWW Review: Voluble and Vivid, THE OUTLAW MUCKRIDGE at Baxter Theatre Centre Set to Astound
by Lindsay Kruger - October 19, 2020
Theatre has finally returned and The Baxter's THE OUTLAW MUCKRIDGE doesn't hold back. A trio of local talents has created a drama that tows the line between realism and imagination, making THE OUTLAW MUCKRIDGE an excellent example of the strength in pieces that can emerge from 2020....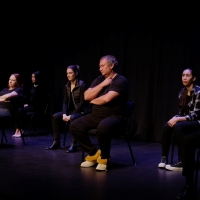 BWW Review: (EXTRA)ORDINARY, (UN)USUAL Makes Its Filmed Debut From F Creations
by Lindsay Kruger - October 15, 2020
Embracing the "new normal" of hybrid theatre-film, F Creations brings their version of Peter Malicki's (EXTRA)ORDINARY, (UN)USUAL to South African screens for the month of October. Made up of a selection of monologues from the award-winning international playwright Malicki, (EXTRA)ORDINARY, (UN)USUA...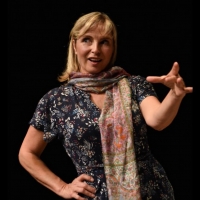 BWW Review: Sue Diepeveen is Realistic and Raw in SO YOU WANT TO BE A TROPHY WIFE?
by Lindsay Kruger - July 08, 2020
Making its debut at the National Arts Festival digitally, SO YOU WANT TO BE A TROPHY WIFE? presented by F Creations and The Edge is a one-woman production that strikes an interesting balance between being heartfelt and harsh while exploring a relatable lead character's reality....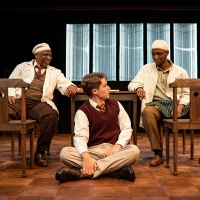 BWW Review: Astounding 'MASTER HAROLD'... AND THE BOYS at Fugard Theatre
by Lindsay Kruger - February 17, 2020
Premiered in 1982, the staying power of Athol Fugard's 'MASTER HAROLD'... AND THE BOYS proves itself in its multiple revivals over the years, and Eric Abraham and The Fugard Theatre's latest 2020 production is one for the history books....
BWW Review: THE PRODUCERS at Theatre on the Bay Got It, and Flaunts It
by Lindsay Kruger - February 13, 2020
Boasting popular local names as well as fresh new faces, Pieter Toerien's new production of THE PRODUCERS does not disappoint as an homage to the hilarious stage and screen classic....
BWW Review: EGOLI THE MUSICAL is full of heart at Masque Theatre
by Faeron Wheeler - February 09, 2020
There's nothing quite like the sound of voices harmonising perfectly through both joy and sadness. EGOLI THE MUSICAL promised a story a?oefilled with fully harmonic singing that is cultural, rhythmic, African, and heart-rendinga?? and they delivered on many fronts....
BWW Review: A toe-tapping trip down memory lane with FOR KINKS AND COUNTRY
by Faeron Wheeler - February 05, 2020
The 1960s really is a magical era a?" the fashion, the music, the revolution in the air. FOR KINKS AND COUNTRY aims to take you right back there through the incredible music of The Beatle, The Rolling Stones, The Animals, Dusty Springfield, Petula Clark and, of course, The Kinks....
BWW Review: AUNTY MERLE - IT'S A GIRL! A Laugh A Minute With Heart For Days
by Lindsay Kruger - January 28, 2020
In between the song, dance and slapstick, AUNTY MERLE IT'S A GIRL! is undoubtedly another smash hit for Cape Town audiences not to miss out on....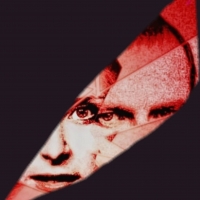 BWW Review: Go on an emotional rollercoaster with THE HUCKSTERS at the Baxter
by Faeron Wheeler - January 26, 2020
Louis Viljoen's script is intense and in your face a?" and I like it. The characters are real, complex and decidedly messed up, and in some ways, pretty relatable. We all have dark thoughts and the desire to tell people exactly what is on our minds. This play just pushes things to the extreme....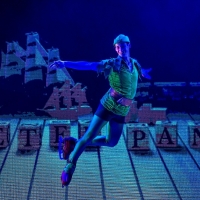 BWW Review: Imperial Ice Stars Inspire Childlike Wonder in PETER PAN ON ICE
by Lindsay Kruger - January 21, 2020
Producer, artistic director and choreographer Tony Mercer describes PETER PAN ON ICE as being purely for the fun - and that's exactly what it is. From the beloved storyline to delightful staging, the Imperial Ice Stars have made a memorable fairytale even more magical in their 2 hour iced extravagan...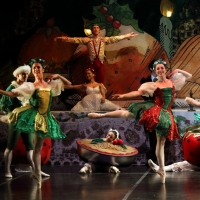 BWW Review: A CHRISTMAS CAROL a Merry Delight at Artscape Theatre
by Lindsay Kruger - December 17, 2019
Cape Town City Ballet ends this year with their enchanting staging of A CHRISTMAS CAROL - THE STORY OF SCROOGE. CEO Debbie Turner describes this production as a 'visual feast' and there is no doubt that this production's creative team and cast have done wonders in bringing a beloved holiday tale to ...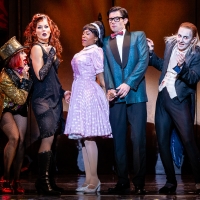 BWW Review: 'Fabulous and Familiar' ROCKY HORROR SHOW at Artscape Opera House
by Lindsay Kruger - December 13, 2019
If a sold-out weekday Artscape Opera House is anything to go by, THE ROCKY HORROR SHOW is undoubtedly a smash hit for all types of theatregoers. Richard O'Brien's beloved cult classic has been running internationally since 1973, and Pieter Toerien and Howard Panter's local presentation of it will ha...
BWW Review: LAMTA's Final ENCORE! Has Audiences Wanting More
by Lindsay Kruger - December 09, 2019
The Luitingh Alexander Musical Theatre Academy (LAMTA) ended 2019 on a festively Lloyd Webber note with its first musical theatre production, ENCORE!. Supported by well-known names in local theatre and touring productions, ENCORE! showed off the triple threat stylings of their 20-plus students by ta...