SHOPKINS LIVE! SHOP IT UP! Travels To Sioux Falls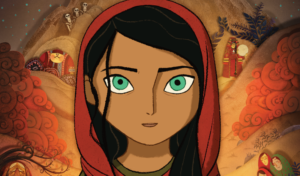 On the heels of last month's premiere of its first national tour, Shopkins Live! Shop It Up! today announced it will travel to the Washington Pavilion on February 15, 2018 at 6:30 p.m.
Tickets will go on sale as follows:
October 25, 2017 10 a.m. Pavilion donors
October 26, 2017 10 a.m. Pavilion members and subscribers
October 27, 2017 10 a.m. Public
The tour will visit more than 115 North American cities through April 2018. Shopkins Live! Shop It Up! is the first theatrical production based on the phenomenally successful Shopkins toy brand.
Based on America's #1 toy brand, YouTube sensation and international toy phenomenon created in Australia by Moose Toys, Shopkins Live! Shop It Up! immerses audiences in the world of Shopville using custom-designed theatrical costumes, creative onstage characters, state-of-art video and set design. Original music, song, dance and interactive sing-a-longs are a huge part of the live show, with performances from Shoppies Jessicake, Bubbleisha, Peppa-Mint, Rainbow Kate, Cocolette, Polli Polish and more.
Since its launch in 2014, the Shopkins brand continues to be a hot ticket item for children worldwide. Shoppies dolls consistently rank as the #1 kids toy in the U.S.; the first-ever Shopkins movie, Shopkins Chef Club, was released last year by Universal Pictures Home Entertainment; and numerous dedicated apps continue to expand the brand's ever-growing world.
For more information, visit www.shopkinslive.com. The Shopkins Live! U.S. tour is represented by APA.
Tickets are currently on sale at the Washington Pavilion Box Office at 301 S. Main Ave, by calling (605) 367-6000 or at washingtonpavilion.org. Special pricing is available for groups of 15 or more.
About Koba Entertainment
A prominent producer of original family musicals, Koba Entertainment has been captivating audiences around the world with celebrated characters from literature, television, and pop culture since 2004. Koba Entertainment productions have enchanted people of all ages in more than 165 North American cities, 12 countries and four continents. Production credits for young audiences include: Bubble Guppies Live! Ready to Rock, Dora the Explorer Live! Search for the City of Lost Toys, Toopy and Binoo: Fun and Games, The Backyardigans: Sea Deep in Adventure, and Max & Ruby in the Nutcracker Suite.
About Moose Toys
Moose Toys exists to make children happy. The team has innovation in their DNA and are famous for the design, development and manufacture of award winning toys that continue to disrupt the market! Moose Toys dominates in categories including collectables, craft, dolls, games and youth electronics and is consistently recognized as the most creative company in the industry.
The family run business disrupted the toy industry with the global phenomenon Shopkins and through these pintsized characters, reinvigorated the way children play. The success of the company extends to the development of content, entertainment and global licensing deals. Moose calls Australia home, has over 400 staff and distributes to over 100 countries.
The Washington Pavilion is the region's home for the arts, entertainment and science. Located in a beautifully renovated historic building in downtown Sioux Falls, it is one of only a few facilities in the world to bring together under one roof the performing arts, visual arts and interactive science. The vast array of high quality programming and educational activities available through the Husby Performing Arts Center, Kirby Science Discovery Center, Visual Arts Center and the Community Learning Center ensures that people of all ages and walks of life can rely upon the Washington Pavilion to inspire, educate, entertain and enrich. There is, indeed, something for everyone here. For information about our programs, please call (605) 367-7397 or, (toll free) at 1-877-Wash Pav or visit our website at www.washingtonpavilion.org.