by BWW News Desk - Nov 21, 2019
It's an honor to be spoofed by Gerard Allesandrini in his "Forbidden Broadway: The Next Generation" and Mary Testa joined in the fun last night at the Triad Theater catching the show with some her fellow "Oklahoma!" company and then meeting face to face with Jenny Lee Stern who plays her as Aunt Eller in the "Oklahoma!" number.  Also at the show was Mitch Tebo from the cast of Oklahoma! who also joined in the fun.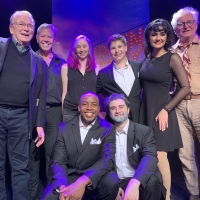 by BWW News Desk - Nov 7, 2019
Acclaimed costume designer Bob Mackie and theater luminary Jack Viertel laughed and cheered along with the audience when they visited The Tony Award ® winning FORBIDDEN BROADWAY, Gerard Alessandrini's hilarious musical spoof of all things theater,  which continues at the Triad Theatre (158 West 72nd Street).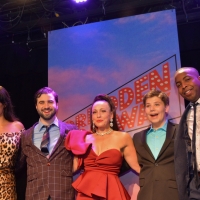 by Genevieve Rafter Keddy - Oct 17, 2019
Gerard Alessandrini's Forbidden Broadway, one of NYC's best-loved and highly anticipated productions, is back this season after a five-year absence.