Waitress (Non-Eq) - US Tour Tickets, News, Info & More
(Melbourne, FL)
3865 N. Wickham Road
Melbourne, FL
Waitress (Non-Eq) US Tour Cast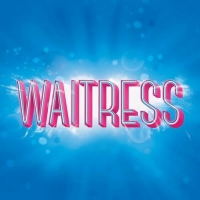 by Chloe Rabinowitz - December 8, 2021
The American Theatre Guild has announced the Colorado Springs engagement of the powerfully brilliant, WAITRESS. WAITRESS is part of the BROADWAY IS BACK AT THE PIKES PEAK CENTER SERIES. Start the New Year off right and join them January 4-5,2022 at The Pikes Peak Center.
by Alexander C. Kafka - October 30, 2021
The show still has a winning recipe, but this touring production doesn't measure up to its 2018 D.C. predecessor.