Meet the Full Company of THE PARISIAN WOMAN, Getting Political on Broadway Tonight
The Parisian Woman, the electrifying new play by "House of Cards" creator Beau Willimon, directed by Tony Award winner Pam MacKinnon (Who's Afraid of Virginia Woolf?, Clybourne Park), starring Academy Award nominee Uma Thurman in her Broadway debut, opens on Broadway tonight, November 30, at Hudson Theatre (141 West 44th Street). Scroll down to learn more about the company, plus check out interviews with the cast below!
The Parisian Woman also stars Josh Lucas (Sweet Home Alabama, American Psycho, "The Mysteries of Laura"), Tony Award winner Blair Brown ("Orange Is The New Black," "Fringe," Copenhagen, Nikolai and the Others), Marton Csokas (Loving, The Lord of the Rings) and Tony Award nominee Phillipa Soo (Hamilton, Amélie).
Willimon sets The Parisian Woman in Washington, D.C., where powerful friends are the only kind worth having, especially after the 2016 election. At the center is Chloe (Uma Thurman), a socialite armed with charm and wit, coming to terms with politics, her past, her marriage and an uncertain future. Dark humor and drama collide at this pivotal moment in Chloe's life, and in our nation's, when the truth isn't obvious and the stakes couldn't be higher.
Willimon's inspiration for The Parisian Woman came from French dramatist Henri Becque's controversial play, La Parisienne which debuted in Paris in 1885.
---
Uma Thurman (Chloe) makes her Broadway debut in The Parisian Woman. She is best known for her portrayal of Mia Wallace in Quentin Tarantino's critically lauded Pulp Fiction, ,and was nominated for an Academy Award for Best Supporting Actress for her role in the cult classic. Thurman also garnered Golden Globe Award nominations for her role of "The Bride" in the Kill Bill film franchise. Thurman earned a Golden Globe Award for Hysterical Blindness, in which she starred and produced, and her first Emmy nomination for Outstanding Guest Actress in a Dramatic Series on NBC's series "Smash." She was previously seen on stage in New York in The Misanthrope at Classic Stage Company in 1999. Her TV and film accolades include Bravo's "Imposters," NBC's miniseries "The Slap," Lars Von Trier's Nymphomaniac: Vol. 1, The Adventures Of Baron Munchausen, Dangerous Liaisons, Henry & June, Beautiful Girls, Batman & Robin, Les Misérables, Sweet and Lowdown, Prime with Meryl Streep, Be Cool and The Producers. Thurman recently completed production on various films including Lars Von Trier's The House That Jack Built, The Brits Are Coming and Down a Dark Hall.She will also star opposite Robert De Niro in Tim Hill's The War with Grandpa. Born in Massachusetts, Thurman currently lives in New York City with her three children.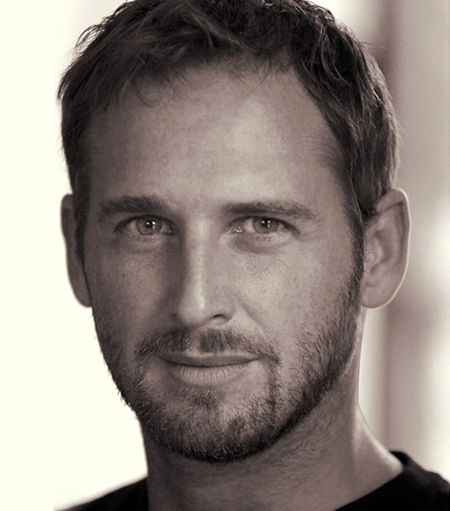 Josh Lucas (Tom). Grateful father of Noah. Film credits Sweet Home Alabama, Glory Road, A Beautiful Mind, American Psycho, The Deep End, Wonderland, Second Hand Lions, You Can Count On Me. Lucas is very proud to have worked with Ang Lee (Hulk), Clint Eastwood & Leonardo DiCaprio (J. Edgar), Sean Penn (Kathryn Bigelow's The Weight Of Water), Chris Walken (Around The Bend), Dustin Hoffman (Boychoir), Liam Neeson (Mark Felt) and now Uma and this cast. His favorite lesser-known films include Red Dog, Big Sur, Session 9 & The Mend. Theater credits include Glass Menageriewith Jessica Lang & Sarah Paulson, Corpus Christi, Spaulding Grey, & Fault Lines. Deeply grateful for his VO work for many Ken Burns documentaries and comedy skits for John Oliver's HBO show... He is thrilled to be working with Taylor Sheridan and Kevin Costner in the upcoming TV epic "Yellowstone."
Blair Brown (Jeanette). Favorite jobs include: Broadway: Copenhagen (Tony Award), James Joyce's The Dead, Cabaret, Arcadia, The Secret Rapture, The Threepenny Opera. Off-Broadway/regional: On the Shore of the Wide World (ATC), Mary Page Marlowe (Steppenwolf), Nikolai and the Others, The Clean House (LCT), The Tempest (McCarter Theatre), A Little Night Music (Kennedy Center), Humble Boy (MTC), Camino Real (Williamstown), My Life as a Fairy Tale (LCF), Comedy of Errors (NYSF), The Skin of Our Teeth (Old Globe), seasons at Stratford-Ontario and Guthrie Theater. Film: Altered States, Continental Divide, Stealing Home, Space Cowboys, The Astronaut's Wife, My Art, The Sentinel, Dogville, Strapless, and A Flash of Green. TV includes: "Orange Is The New Black" (SAG Award, Outstanding Performance by an Ensemble in a Comedy Series), "The Affair," "Fringe," "The Days and Nights of Molly Dodd" (4 Emmy Award nominations), "ER," and of course "Law & Order." Upcoming: "Tom Clancy's Jack Ryan." Narrator of more than 50 documentaries and audio books.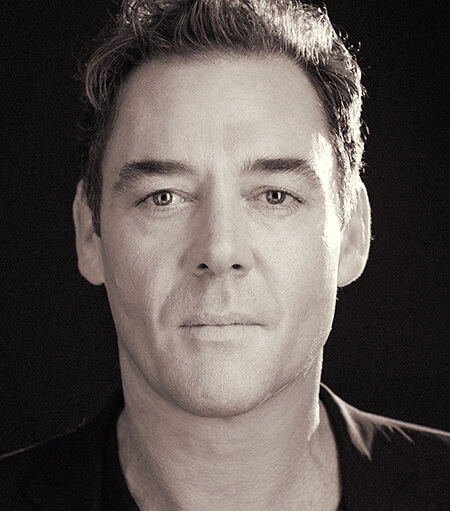 Marton Csokas (Peter). Marton Csokas [pronounced CHO-KOSH] makes his Broadway debut in The Parisian Woman. Theatre: Uncle Vanya (Astrov; Goodman Theatre; dir. Robert Falls; 2017 Jeff Award nomination), Twelfth Night (Orsino; National Theatre; dir. Sir Peter Hall), The Little Foxes (Ben; New York Theatre Workshop; dir. Ivo van Hove), Antony and Cleopatra (Antony; Theatre for a New Audience; dir. Darko Tresnjak), Riflemind (Phil; Sydney Theatre Company; dir. Philip Seymour Hoffman), Who's Afraid of Virginia Woolf? (George; Belvoir St. Theatre; dir. Benedict Andrews), Closer (Dan; Auckland Theatre Co.; dir. Simon Prast), Arcadia (Septimus; Auckland Theatre Co.; dir. Simon Phillips), Julius Caesar (Brutus; Auckland Theatre Co.; dir. Raymond Hawthorne). Film: Loving, The Equalizer, The Debt, L'Age de Raison, Alice in Wonderland, Kingdom of Heaven, The Bourne Supremacy, Asylum, Evilenko, xx, Rain, Lord of the Rings 1and 3. Education: Bachelor of Arts in Acting, Te Kura Toi Whakaari O Aotearoa/The New Zealand Drama School.
Phillipa Soo (Rebecca) is best known for her lead role as Eliza in Broadway's critically acclaimed show Hamilton, which she joined shortly after its inception. For her performance, she won the 2015 Lucille Lortel Award for Lead Actress in a Musical and was nominated for a 2016 Tony Award. She recently completed her latest Broadway musical playing the title role in Amélie. After graduating from Juilliard in 2012, Soo was cast as Natasha Rostova in the Ars Nova and Off-Broadway production of Dave Malloy's Natasha, Pierre & The Great Comet of 1812. She can next be seen opposite Sarah Jessica Parker in the feature film Best Day of My Life, directed by Fabien Constant.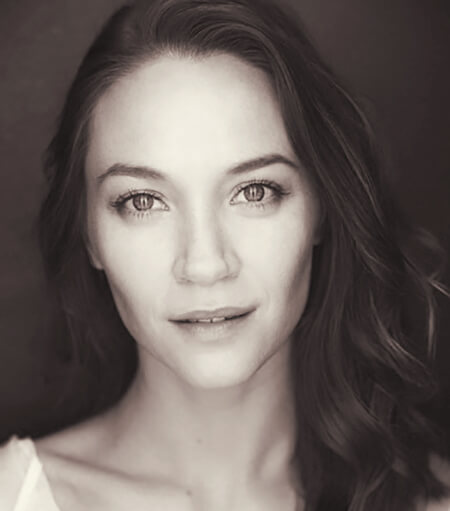 Sydney Lemmon (u/s Rebecca) is thrilled to be making her Broadway debut as part of the wonderful team creating The Parisian Woman. Select theatre credits include Xander Xyst: Dragon 1 (Ars Nova, Ant Fest); Blessing (Yale Institute for Music Theatre); F-ign A (The First Lady, Yale School of Drama); Rancho Mirage (Olney Theatre Center); and a workshop of Love's Labour's Lost(Princess, OSF's PlayOn! Initiative). Film: Plain Fiction. Education: Yale School of Drama, London Academy of Music and Dramatic Arts, Boston University.
Ron Menzel (Understudy). Les Liaisons Dangereueses (Booth Theatre). Regional: Guthrie Theater: ten productions including Pericles in Pericles and Vito Marcantonio in The Intelligent Homosexual's Guide to Capitalism and Socialism with a Key to the Scriptures (world premiere), Shakespeare Theatre Company, Studio Theatre, South Coast Rep, Geva Theatre, City Theatre, Philadelphia Theatre Company, Mixed Blood Theatre, Ten Thousand Things, Oregon Shakespeare Festival, Huldufolk Theatre. Film/TV: Imprisoned, "Elementary," "Blindspot," "Numb3rs," "Forever," Vernie, New World Symphony, Fall into Me.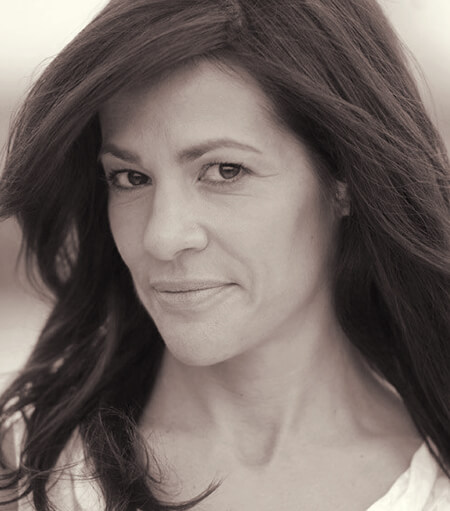 Caris Vujcec (u/s Chloe, Jeanette). Broadway debut. Off-Broadway/New York: The Brothers Berg (New Federal), The Seagull(Target Margin), Picasso's Closet (New York Stage and Film). Select regional: Macbeth (Lady Macbeth), The Vertical Hour, Life X 3, Two Rooms, As You Like It. TV/film includes: "Law & Order: SVU" (Detective Campesi, recurring), "Criminal Intent," "Law & Order," "Person of Interest," "Elementary," P.S. I Love You. Caris created, wrote, produced and leads The Pepper Project, a multi-award-winning digital series.