Gary: A Sequel to Titus Andronicus - 2019 - Broadway
In Gary, Taylor Mac's singular world view intersects with Shakespeare's first tragedy, Titus Andronicus. In Mac's extraordinary new play, set during the fall of the Roman Empire, the years of bloody battles are over. The civil war has ended. The country has been stolen by madmen, and there are casualties everywhere. And two very lowly servants are charged with cleaning up the bodies. It's only 400 B.C. - but it feels like the end of the world.
Video preview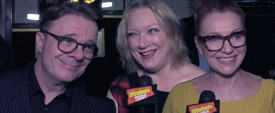 Photo preview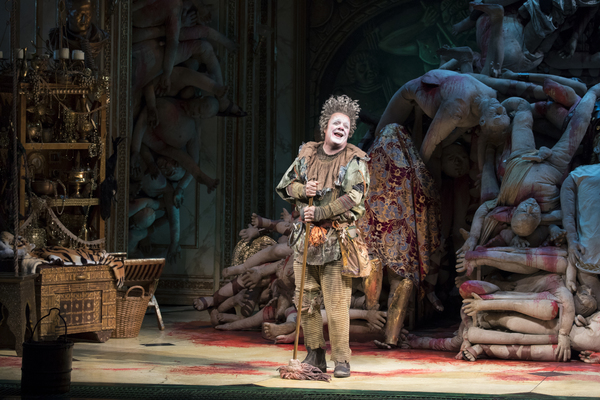 Schedule
Running Time: One hour and 35 minutes, with no intermission
Featured Reviews For Gary: A Sequel to Titus Andronicus
BWW Review: Nathan Lane, Kristine Nielson and Julie White are Bloody Brilliant in Taylor Mac's Absurdist GARY: A SEQUEL TO TITUS ANDRONICUS - BroadwayWorld
...while the philosophical issues of leadership, class and art don't always land as completely as the expertly-performed wordplay and slapstick, not to mention a rousing spectacle near the finish that is best left as a surprise, Gary: A Sequel to Titus Andronicus is bound inspire further thought about those who create madness in art to inspire revolts against the madness of the world's injustices.
Nathan Lane Is Nobody's Fool In Taylor Mac's Bloody Hilarious 'Gary: A Sequel To Titus Andronicus' – Broadway Review - Deadline
And while we're on the subject of inadequacy, put me down for singling out Lane, who is only the most obvious of the pleasures in Taylor Mac's Gary: A Sequel To Titus Andronicus, the outrageous, hysterically funny and connivingly moving new play opening on Broadway tonight at the Booth Theatre.
Gary: A Sequel to Titus Andronicus Broadway Cast