Gary: A Sequel to Titus Andronicus - 2019 - Broadway Tickets, News, Info & More
In Gary, Taylor Mac's singular world view intersects with Shakespeare's first tragedy, Titus Andronicus. In Mac's extraordinary new play, set during the fall of the Roman Empire, the years of bloody battles are over. The civil war has ended. The country has been stolen by madmen, and there are casualties everywhere. And two very lowly servants are charged with cleaning up the bodies. It's only 400 B.C. - but it feels like the end of the world.
Video preview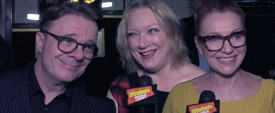 Photo preview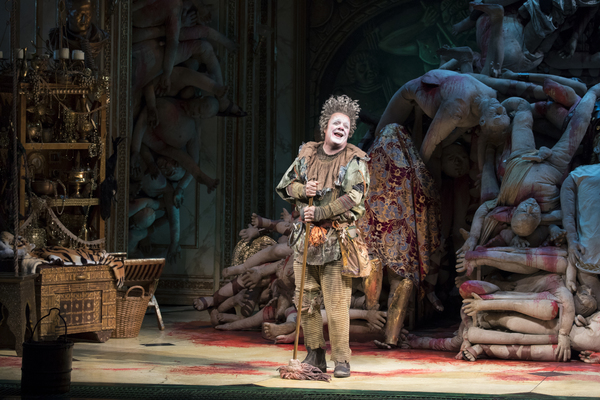 Schedule
Running Time:
One hour and 35 minutes, with no intermission
Featured Reviews For Gary: A Sequel to Titus Andronicus
'Gary' Broadway Review: Nathan Lane Cleans Up a Big, Bloody and Inspired Mess - The Wrap
Mac borrows lightly from "Waiting for Godot," but unlike Samuel Beckett, Mac doesn't indulge in repetition to the point of tedium. Lane has played this kind of absurdist character before. Here, he even uses Harpo Marx's horn to goose a laugh; yet, despite all the gags, this clown-turned-worker-turned-Fool is ultimately very poignant in his quest to save the world. Meanwhile, the usually flighty Nielsen has never been more comically stolid. Watching Lane's gnat of a character pick away at her filth-smeared carcass is theater heaven as viewed from the sewer.
'Gary: A Sequel to Titus Andronicus': Theater Review - Hollywood Reporter
It would be a pleasure to report that the gamble has paid off, at least creatively. Unfortunately, despite the tremendous abundance of talent both onstage and off, the production is mainly notable for being the most batshit-crazy thing to be seen on Broadway in many a moon.
Gary: A Sequel to Titus Andronicus Broadway Cast