Gary: A Sequel to Titus Andronicus - Broadway
In Gary, Taylor Mac's singular world view intersects with Shakespeare's first tragedy, Titus Andronicus. In Mac's extraordinary new play, set during the fall of the Roman Empire, the years of bloody battles are over. The civil war has ended. The country has been stolen by madmen, and there are casualties everywhere. And two very lowly servants are charged with cleaning up the bodies. It's only 400 B.C. - but it feels like the end of the world.
Video preview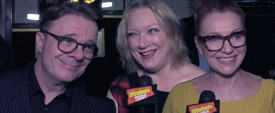 Photo preview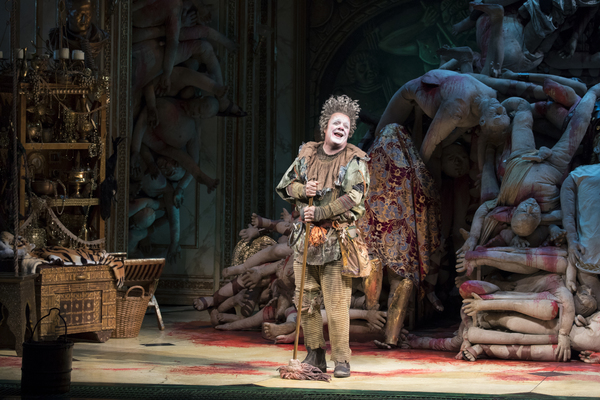 Schedule
Running Time: One hour and 35 minutes, with no intermission
Featured Reviews For Gary: A Sequel to Titus Andronicus
GARY, A SEQUEL TO TITUS ANDRONICUS: BLOODY BRILLIANT - New York Stage Review
But Gary is just as difficult, in the best sense, to sum up neatly: a raucous comedy whose subject is tragedy-not the titular Shakespeare play, which is merely its starting point, but our enduring capacity for destruction, which Mac engages with gloriously raunchy humor and blazing intuition, and an aching tenderness that sneaks up on you and wraps itself around your heart.
'Gary: A Sequel to Titus Andronicus' review: Nathan Lane shines in Taylor Mac's new play - amNY
Were it not for Lane's participation, "Gary" might have premiered instead at the Public Theater or another Off-Broadway venue open to its combination of Shakespeare, physical comedy and sincerity. One can't help but admire Lane's willingness to take part in an unpredictable new work instead of another revival. He gives an absolutely committed performance as a sad and sensitive clown/struggling everyman while being backed by two superb comic actresses.
Gary: A Sequel to Titus Andronicus Broadway Cast