Photo Flash: Free Wooden O SHAKESPEARE IN THE PARKS Plays 7/9-8/2
FREE Wooden O SHAKESPEARE IN THE PARKS present The Taming of the Shrew & Richard III at parks throughout King, Pierce and Snohomish counties July 9-August 2, 2009
The productions are free and open to the public. You will not need reservations or tickets but we do recommend arriving at least 20 minutes before the start of the show to secure a good spot on the lawn.
Information and Ticket Office: (206) 733-8222 or visit www.seattleshakespeare.org
THE TAMING OF THE SHREW
Directed by Aimée Bruneau
With a sharp tongue and a volcanic temper, the headstrong Kate bows down to no man. But then a dubious suitor named Petruchio swaggers out of the woods and into the trailer park with a mischievous plan to reach her guarded heart. Played out in a forgotten corner of rural America, their comic courtship is a no-holds-barred Battle of the sexes that results in a love and understanding that neither one imagined.
RICHARD III
Directed by Stephanie Shine
Imagine a man so vile in his thoughts and actions that everything withers around him. Then imagine that man as your ruler. While the women of the court valiantly struggle to depose him, the toxic Richard III reduces his once prosperous country to ashes. Just as utter collapse seem inevitable; a bright, young leader named Richmond challenges the old order of misrule by bringing hope to the land.

Photo Credit: Erik Stuhaug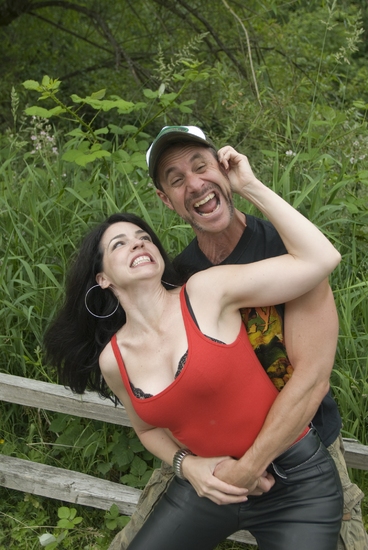 Kelly Kitchens and David Quicksall
George Mount and Chiara B. Motley.

Kelly Kitchens and David Quicksall.