BWW Review: You'll Go 'Crazy' and 'Fall to Pieces' over ALWAYS... PATSY CLINE at Taproot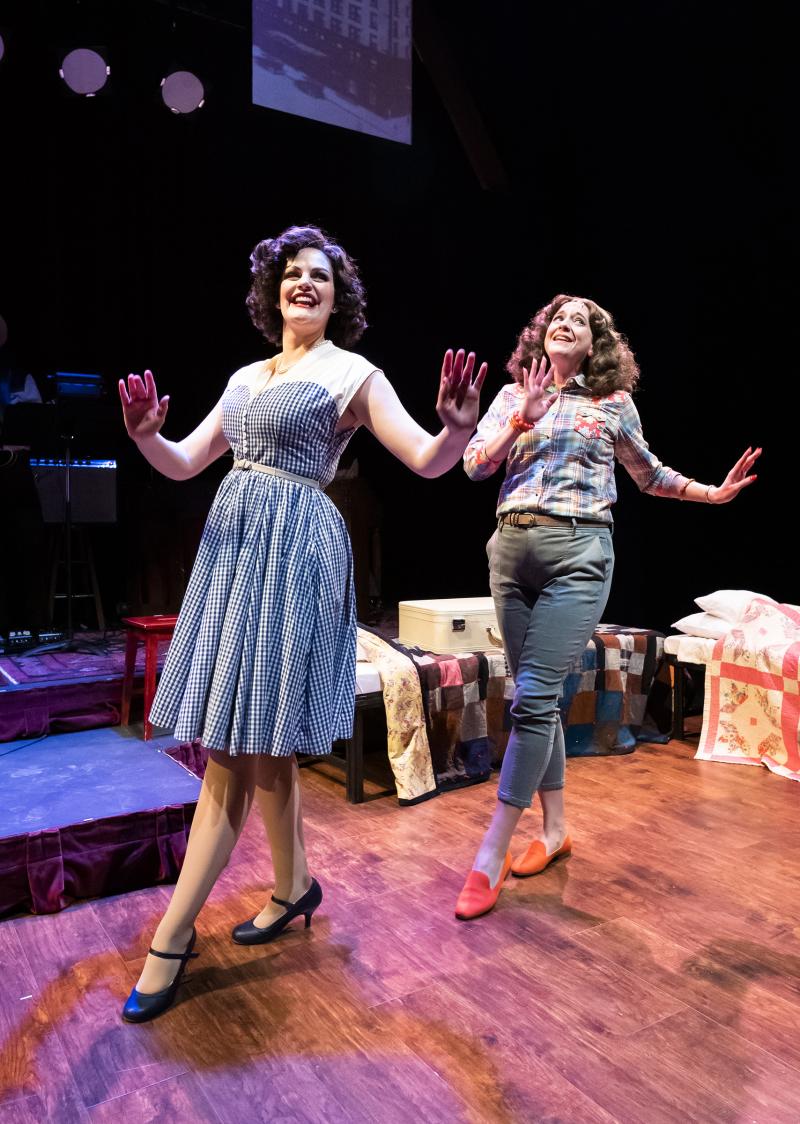 Dear Readers, as I'm sure you're aware, we are blessed with an abundance of riches here in Seattle with the local talent who grace our stages, if you know where to look. Well, currently the treasure map leads right over to Taproot Theatre and X marks the spot on the Isaac Studio Theatre where they are producing "Always... Patsy Cline" starring two gems, Cayman Ilika and Kate Jaeger who will rock you, crack you up, and maybe even bring a tear to your eye with their absolute brilliance.
Based on a true story, the show follows the friendship that developed between Patsy Cline (Ilika) and Louise Seger (Jaeger), a Texas housewife and superfan of Cline's who met her one night in a Honkytonk where Cline was performing. Told from Seger's point of view and packed with songs Cline made famous like "Crazy", or "I Fall to Pieces", or "Walkin After Midnight", the show focuses on Cline's career and the friendship they formed that night which led to years of correspondence between the two until Cline's tragic death.
Backed up by the outstanding Bodacious Bobcat Band and directed by Karen Lund, the show will keep your toes tappin and you singing the songs long after you leave the theater. But of course you will, since we've got those two gems I mentioned on stage. Ilika's voice is from the Gods and fits perfectly into the Patsy Cline songbook. She brings oodles of heart and joy to each number and, of course, notes that will melt your face off. Jaeger too, has a killer voice as she gets to join in on a few numbers. But mostly she's on hand to tell the story and make us smile which she does in spades. One of the funniest women in town she manages to keep the audience rolling with a simple look. And sometimes, not even just the audience as at one point she had Ilika cracking up and I can't blame her. But then the two have incredible chemistry together so I'm sure rehearsals consisted of a lot of moments like that.
But with these two it would be a pleasure to see them do most anything. So, add in the songs of the indomitable Patsy Cline and you just can't go wrong. And so, with my three-letter rating system, I give "Always... Patsy Cline" at Taproot a "yes we do want you to sing one more song ... or 12" YAY. So, follow your treasure maps (or just Google map it) over to Taproot to catch this treasure before it's gone.
"Always... Patsy Cline" performs at Taproot's Isaac Studio Theatre through April 6th. For tickets or information contact the Taproot Theatre box office at 206-781-9707 or visit them online at www.taproottheatre.org.
Related Articles View More Seattle

Stories

Shows
Born and raised in Seattle, WA, Jay has been a theater geek for years. He attends as many shows as he can around the country (read more...)