Latest News on Kate Jaeger
Kate Jaeger News
BWW Review: THE NERD at Taproot Theatre
by Jay Irwin - May 23, 2022
Larry Shue's raucous comedy "The Nerd" was a staple of midrange to small theaters all over back in the 80's and 90's. It was zany, smart, and didn't require too many outlandish elements. So, I was fairly excited to catch this new local production currently being offered at Taproot Theatre, especially with the people in the cast. However, I'm not sure if the show is just not that funny anymore or if this production missed the mark but, while still having some definite gut buster moments, much of it fell flat.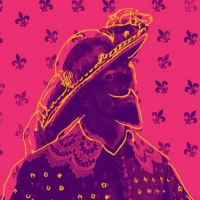 Book-It's Hybrid Season Continues with THE THREE MUSKETEERS
by A.A. Cristi - Nov 10, 2021
Book-It Repertory Theatre presents the second audio drama in its hybrid season, THE THREE MUSKETEERS, available to stream or download beginning November 23.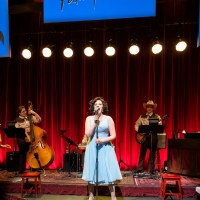 Cast And Creative Team Announced For ALWAYS PATSY CLINE at The Great Lakes Center For The Arts
by Stephi Wild - Jul 23, 2021
Returning to the role of Patsy Cline is Cayman Ilika, who has performed on stages throughout the country including the 5th Avenue Theatre and Village Theatre in Seattle, Musical Theatre West in Los Angeles, and The Asolo Repertory Theatre in Saraosota.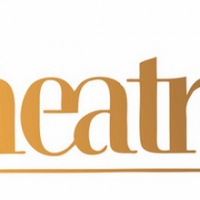 HANSEL & GRETL & HEIDI & GÜNTER Receives World Premiere At Village Theatre
by A.A. Cristi - Jan 31, 2020
A wickedly funny new sequel on the classic Grimms' fairy tale, Hansel & Gretl & Heidi & Günter will make its World Premiere at Village Theatre this spring. The smart and riotous new musical features a book by Hannah Kohl, lyrics by Daniel Maté, and music by Will Aronson, and will be directed by Village Theatre's Artistic Director, Jerry Dixon (If/Then). Hansel & Gretl & Heidi & Günter will run at the Francis J. Gaudette Theatre in Issaquah March 12 a?" April 19, 2020 before moving to the Everett Performing Arts Center April 24 a?" May 17, 2020.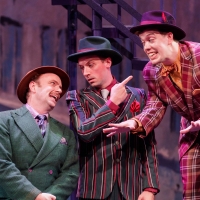 BWW Review: Village Theatre's GUYS & DOLLS Has the 'Numbers' but Not the 'Story'
by Jay Irwin - Nov 10, 2019
There's a reason that Frank Loesser's a?oeGuys & Dollsa?? has endured all these years and keeps coming back, it's a near perfect musical. It's fun and frothy with that rare breed of songs that all move the story along and tell a story of their own. But with these songs, and because of them, you need a love story that reads true, connections with everyone on stage, and storytelling in the staging and choreography as well as in the dialog and lyrics. And while the current production at Village Theatre has some numbers that worked and some wonderful performers, it lacked those three elements making the show a nice collection of performances with no spark or cohesion.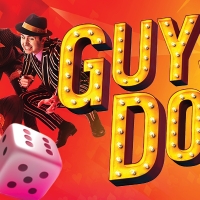 GUYS & DOLLS Hits Village Theatre's Stage For The Holiday Season
by A.A. Cristi - Sep 25, 2019
This winter, Village Theatre will warm the cold and dreary Seattle days with the brassy and colorful iconic crowd pleaser, Guys & Dolls. The second show in their celebratory 40th Anniversary Season, Guys & Dolls will run at the Francis J. Gaudette Theatre in Issaquah November 7 a?' December 29, 2019 before moving to the Everett Performing Arts Center January 3 a?' February 2, 2020.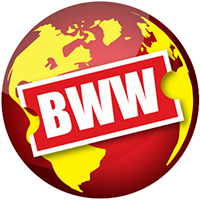 Casting Announced For Village Theatre's FESTIVAL OF NEW MUSICALS
by A.A. Cristi - Aug 6, 2019
With The 19th Annual Festival of New Musicals taking place this upcoming weekend, Village Theatre is excited to announce the casting for XY, an uplifting musical about identity and coming to terms with your past; Cold Turkey, a wild and funny satire; Modern, an inspiring tale about a group of Amish teenagers; Eastbound, an poignant story about Chinese brothers in search of a home they've never known; and Cowboy Bob, an adventurous rock musical about a bank-robbing woman. The Festival will take place in Issaquah August 9-11, 2019 and provides an essential platform for writers to develop new works. Past Festival shows include Tony and Pulitzer Prize-winning shows such as Next to Normal and Million Dollar Quartet, as well as Broadway and Off-Broadway hits: It Shoulda Been You, Desperate Measures, Lizzie, and many more.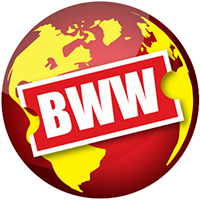 West Of Lenin Mixes Things Up With An Out Of The Box Cabaret That Is Full Of Surprise
by A.A. Cristi - Apr 22, 2019
West of Lenin is mixing things up with an Out of the Box Cabaret that is full of surprises! Enjoy unexpected ingenues and barrier breaking ballads by fabulous Seattle performers in roles like you've never seen them before! Directed and hosted by Kate Jaeger, this One Night Only event offers two performances and Happy Hour at the WofL Bar.
Global Roundup 3/22 - THE COLOR PURPLE Casting Controversy, Paper Mill's 2019/2020 Season, and More!
by BWW Special - Mar 22, 2019
BroadwayWorld presents a comprehensive weekly roundup of regional stories around our Broadway World, which include videos, editor spotlights, regional reviews and more. This week, we feature The Color Purple Casting Controversy, Paper Mill's 2019/2020 Season, and More!
BWW Review: You'll Go 'Crazy' and 'Fall to Pieces' over ALWAYS... PATSY CLINE at Taproot
by Jay Irwin - Mar 16, 2019
Dear Readers, as I'm sure you're aware, we are blessed with an abundance of riches here in Seattle with the local talent who grace our stages, if you know where to look. Well, currently the treasure map leads right over to Taproot Theatre and X marks the spot on the Isaac Studio Theatre where they are producing "Always… Patsy Cline" starring two gems, Cayman Ilika and Kate Jaeger who will rock you, crack you up, and maybe even bring a tear to your eye with their absolute brilliance.