Latest News on Karen Lund
Karen Lund News
Review: THE WICKHAMS: CHRISTMAS AT PEMBERLEY at Taproot Theatre
by Kelly Rogers Flynt - Nov 26, 2022
Christmas is a most favorite holiday to many, and the Jane Austen fan base has never been stronger. What could be more perfect than to revive some of Austen's most beloved characters (and some of her most notorious) in a delightful Christmas setting? THE WICKHAMS: CHRISTMAS AT PEMBERLEY is a holiday treat. The production blends the lavish frippery of the Regency era with dollops of modern humor that is sure to please both traditional and contemporary tastes.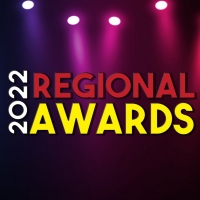 First Stats Released For The BroadwayWorld Seattle Awards; Reboot Theater's CABARET Leads Best Musical
by BWW Staff - Nov 21, 2022
The first live standings have been announced for the 2022 BroadwayWorld Seattle Awards! Nominations were reader-submitted and now our readers get to vote for their favorites.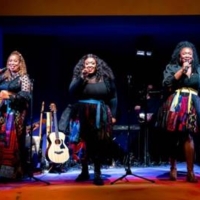 Review: A NIGHT WITH THE RUSSELLS at Taproot Theatre
by Kelly Rogers Flynt - Sep 25, 2022
The air is electric. The room is filled with smiles, greetings, hugs, and a huge amount of anticipation. From bated breath to roaring cheers, the audience welcomed the Russells onto the stage. The stories and songs shared by Faith Bennet Russell, Be Russell, and Sarah Russell turned the evening from a night at the theater into a lovefest. It was magical. It was cathartic. It was the missing piece that finally made us whole.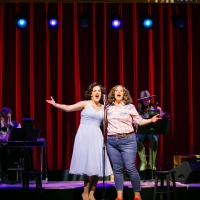 ALWAYS…PATSY CLINE Comes To Center Repertory Company This September
by Grace Cutler - Aug 14, 2022
Center Repertory Company launches its 2022-23 season with the hit musical play Always…Patsy Cline.
Lesher Center Announces 22/23 Season Featuring IN THE HEIGHTS & More
by Chloe Rabinowitz - May 26, 2022
From breathtaking contemporary dance to internationally acclaimed musicians, a rollicking celebration of Patsy Cline to a hit musical by Lin-Manuel Miranda, theLesher Center for the Arts will present a remarkable year of arts and cultural offerings for Bay Area arts lovers.
BWW Review: THE NERD at Taproot Theatre
by Jay Irwin - May 23, 2022
Larry Shue's raucous comedy "The Nerd" was a staple of midrange to small theaters all over back in the 80's and 90's. It was zany, smart, and didn't require too many outlandish elements. So, I was fairly excited to catch this new local production currently being offered at Taproot Theatre, especially with the people in the cast. However, I'm not sure if the show is just not that funny anymore or if this production missed the mark but, while still having some definite gut buster moments, much of it fell flat.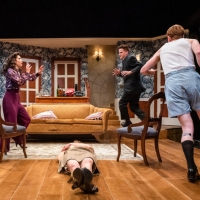 BWW Review: SEE HOW THEY RUN at Taproot Theatre
by Kelly Rogers Flynt - Jan 30, 2022
In a world full of conflict, division, and uncertainty, there is a lot to worry about. As the pandemic continues, we wonder if we will ever get back to normal. It's been a very hard couple of years and now more than ever, I'm feeling the need for a reprieve - just a moment to forget all of the outside problems and things beyond my control. I have a deep-seeded need to just laugh. Taproot Theatre's first show of 2022 just might be the tonic we all need. SEE HOW THEY RUN reminds us that laughter really is the best medicine.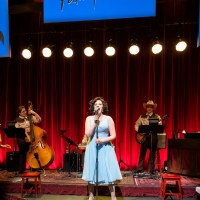 Cast And Creative Team Announced For ALWAYS PATSY CLINE at The Great Lakes Center For The Arts
by Stephi Wild - Jul 23, 2021
Returning to the role of Patsy Cline is Cayman Ilika, who has performed on stages throughout the country including the 5th Avenue Theatre and Village Theatre in Seattle, Musical Theatre West in Los Angeles, and The Asolo Repertory Theatre in Saraosota.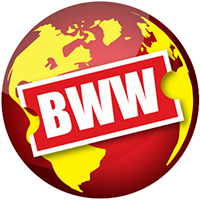 2019 Gypsy Rose Lee Award Winners Announced
by Stephi Wild - Jan 31, 2020
Seattle Theater Writers Seattle's theater reviewers circle announces the Winners of Excellence in Seattle theatrical productions. Spanning dozens of theater companies and productions, from large and prominent to small and humble, the Gypsy Rose Lee Awards honor the excellence found across the area.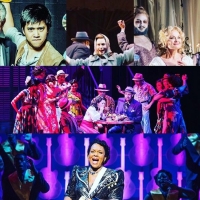 Nominees Announced for The 2020 GYPSY ROSE LEE AWARDS
by A.A. Cristi - Jan 24, 2020
Seattle's critics' circle announces nominees for the 2020 Gypsy Rose Lee awards celebrating excellence in Seattle theatrical productions.
Karen Lund Frequently Asked Questions
How many Broadway shows has Karen Lund been in?
Karen Lund has appeared on Broadway in 1 shows.
How many West End shows has Karen Lund been in?
Karen Lund has not appeared in the West End