Review: HEDWIG Rocks The Paramount with Heart and Soul
When you have a show that is so focused on one character, it's always interesting to see the different takes different actors give to the role. A prime example of this is John Cameron Mitchell and Stephen Trask's masterpiece, "Hedwig and the Angry Inch" currently playing at the Paramount Theatre. Over the years I've seen five different Hedwigs. Some accentuate the outrageousness of the role, some the comedy but, other than Mitchell's own film version, have I ever seen a more tragically honest rendition than that of Euan Morton's performance.
Now I should start by saying, Hedwig is not for everyone. What you're in for is a punk rock concert from Hedwig (Morton) and her band, the Angry Inch, as she takes you through her life from a young boy in East Berlin to his relationship with an American soldier who convinces him to have a sex change operation so they can marry (an operation that is botched leaving Hedwig with a one inch mound of flesh, hence the Angry Inch), through her life in America and her relationship with a teenage boy, Tommy, who would eventually become a big rock star using Hedwig's songs. Well here we are in the Paramount and Hedwig has made it in here for one night to tell her side of the story while Tommy is nearby at Century Link Field giving a sold out concert.
The music is loud and in your face, the jokes are crude and hypersexual and Hedwig pulls no punches. So no, not for everyone. In fact I saw a few people take off after only a few songs. And for those people I feel sorry, as this show is a visceral emotional journey that, if you let it, can invade your soul. You just may have to step outside your comfort zone. And for those that understand how beautiful the show really is already, and may feel they've seen it (as we've had several productions in town over the years) let me just tell you that this is a tour of the new revival of the show that was recently on Broadway. Sure it's the same story and music but enough is different (especially the setting in this larger theater for Hedwig's concert and the brilliant staging and projections involved) that this is not the same hold Hedwig and deserves another viewing.
Morton is absolutely stellar in the role. His voice is as flawless as ever and the honesty in his portrayal is superb making the journey crystal clear. And as Hedwig's current husband and perennial whipping boy Yitzhak, Hannah Corneau is awesome. A gorgeous voice and handles the emotions of Yitzhak beautifully without saying much at all.
So if you're willing to give Hedwig a deeper look or if you already know of it's glory then the show will not disappoint. And so with my three letter rating system I give "Hedwig and the Angry Inch" at the Paramount a rockin' YAY. But if you're looking for a cute little musical, then you should really look elsewhere.
"Hedwig and the Angry Inch" performs at the Paramount Theatre through December 18th. For tickets or information visit the Seattle Theatre Group at www.stgpresents.org.
| | |
| --- | --- |
| Vote Now for the 2022 BroadwayWorld Seattle Awards | |
| voting ends in | |
From This Author - Jay Irwin
         Born and raised in Seattle, WA, Jay has been a theater geek for years.  He attends as many shows as he can around the country and loves taking in new exciting... (read more about this author)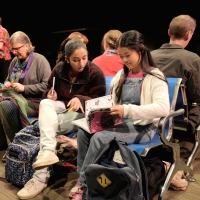 Review: THE FLIGHT BEFORE XMAS from Macha Theatre Works

December 4, 2022

Dear Readers, we all know that travelling during the holidays can be a nightmare. Delayed flights, family drama, not to mention dealing with others attempting their own travels. But as frustrating as it can be, what's not frustrating is the delightful cast of characters created by Maggie Lee in her play, "The Flight Before Xmas". A wonderful and heartfelt diversion from the usual holiday fare currently playing at West of Lenin from Macha Theatre Works.
---
Review: MR. DICKENS AND HIS CAROL at The Seattle Rep

December 1, 2022

Charles Dickens' "A Christmas Carol" is an enduring classic. We all know this. It's never been out of publication since its first publishing in 1843. It has spawned numerous movie, TV, and stage adaptations from the serious to the Muppets. Now the Seattle Rep has come along with a World Premiere of Samantha Silva's "Mr. Dickens and His Carol", based on her book of the same name. Taking a supposed look at the creation of this classic tale, this historical fiction is heavy on the fiction and light on the history, cutting a wide swath with its poetic license about the author and turning him into a pompous buffoon in a story and a production in desperate need of an editor.
---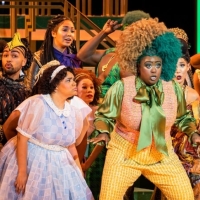 Review: THE WIZ at The 5th Avenue Theatre

November 28, 2022

L. Frank Baum's classic fantasy "The Wonderful Wizard of Oz" is the gift that just keeps on giving. From its 1901 origins to the 1939 iconic film to any number of sequels, movies, and even a Broadway musical or two, we always seem to want to hear more and more about the magical land of Oz. And no small part of those tales is the fabulous William F. Brown and Charlie Smalls, Tony Award winning musical, "The Wiz" from 1974. And now the 5th Avenue Theatre has brought this green gem to vivid life with their current delightful production.
---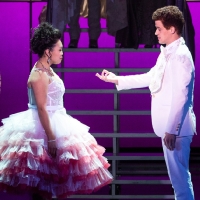 Review: RODGERS AND HAMMERSTEIN'S CINDERELLA at Village Theatre

November 19, 2022

"Rodgers and Hammerstein's Cinderella" is an enduring classic for a reason. Sure, it's family friendly and has a worldwide recognizable name, but in addition to it's wonderful songs, it's shown to be amazingly adaptable based on the production.
---
Review: NOT / OUR TOWN from Pony World Theatre

November 12, 2022

Dear Readers, there's an interesting an innovative new work based on an old classic playing in Capitol Hill with Pony World Theatre's "Not / Our Town". Even as I arrived at the theater, the pre-show activities the audience must partake in were filled with promise. Unfortunately, that promise quickly waned as this "NOT / Our Town" ended up mostly being "Our Town Highlights" mixed with one of my pet peeves, someone else's therapy on stage.
---