Photo Flash: First Look at Rob Drummond's IN FIDELITY, Coming to the Traverse Theatre
Rob Drummond (Bullet Catch, Quiz Show) is offering audiences the chance to tell their future grandchildren an incredible story about their bizarre first date, a tale of meeting at the Fringe but with a twist. Equal parts inspirational presentation and theatrical experiment, the production combines a live on-stage first date with evolutionary theory and scientific research in a celebration of love. Scroll down for a peek at IN FIDELITY below!
This September marks the fifteen year anniversary of Rob and his wife Lucy's very first date. What better way to mark this milestone than to create a show all about love? Rob lives his life in fidelity. But he is in the minority. Evidence suggests that 75% of people have been unfaithful. Does it all boil down to Darwinian impulses that we cannot control?
"As man possesses the same senses with the lower animals, his fundamental intuitions must be the same," said Charles Darwin. When Charles Darwin met Emma (his cousin!) love was understood to be a God-given emotion. Darwinism changed all that with evolutionary explanations of love and fidelity. And infidelity.
So why do you fall in love? Was she just in the right place at the right time when my dopamine receptors were high? Would another random attractive female have done just as well? Is Lucy special? Or does love consist of overestimating the differences between one woman and another?
As part of his research Rob underwent an MRI scan. His ventromedial prefrontal cortex surged when looking at a picture of his wife. However, it also surged while looking at other pictures.
Combining Darwin's theories, the results of his MRI scan, his relationship with Lucy, the advice of a long term couple identified in the audience and the perspective of the newest couple, Rob will select two people from the audience to join him on stage in their first date.
Rob Drummond makes his HighTide debut as a writer and on stage, directed by Artistic Director, Steven Atkinson. In Fidelity marks the beginning of a new relationship between Traverse Theatre and HighTide, two of the nation's leading makers of new theatre.
In Fidelity opens in Edinburgh at the Traverse Theatre and transfers to HighTide Festival in Aldeburgh in September.
Internationally renowned for discovering new playwrights and producing new plays, HighTide Festival celebrate their 10th anniversary this year with a programme of new work in Aldeburgh in September.
In Fidelity will be Rob Drummond's first production for HighTide. His previous work includes Bullet Catch (The Arches / Traverse Theatre / National Theatre/ 59E59 Theaters, New York); Quiz Show (Traverse Theatre/ National Theatre of Scotland) and Wrestling (The Arches). Rob is a trained professional wrestler and, until the age of 21, believed that slugs could sting you.
For more information, visit www.traverse.co.uk or www.hightide.org.uk.
Photo Credit: Eoin Carey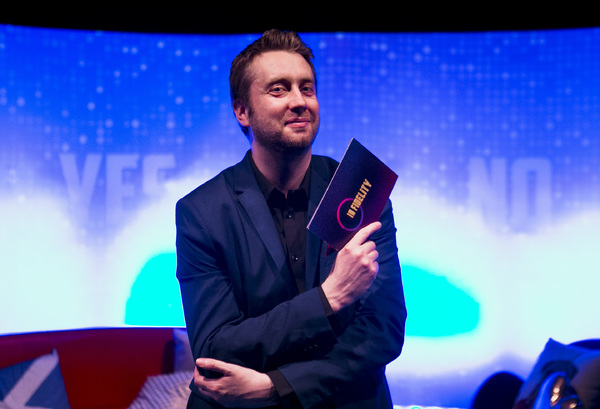 Rob Drummond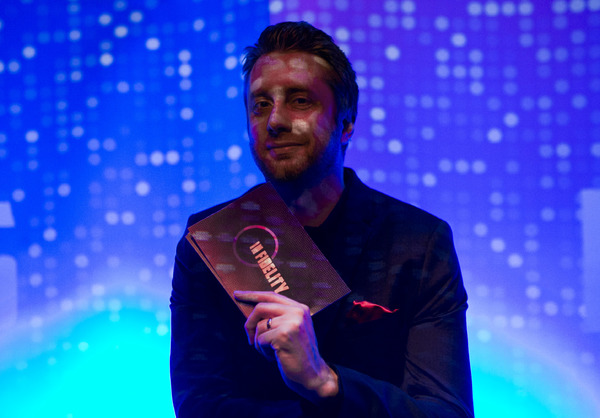 Rob Drummond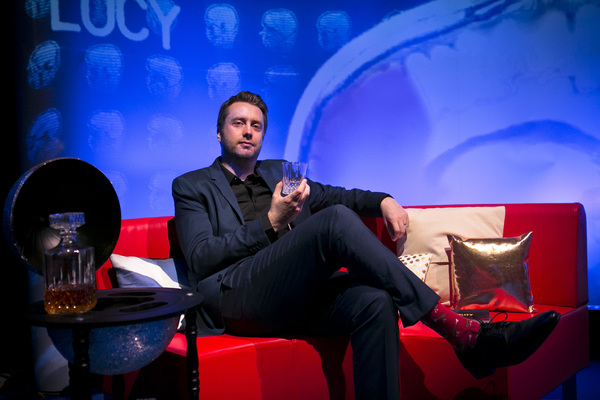 Rob Drummond

Rob Drummond (left) and company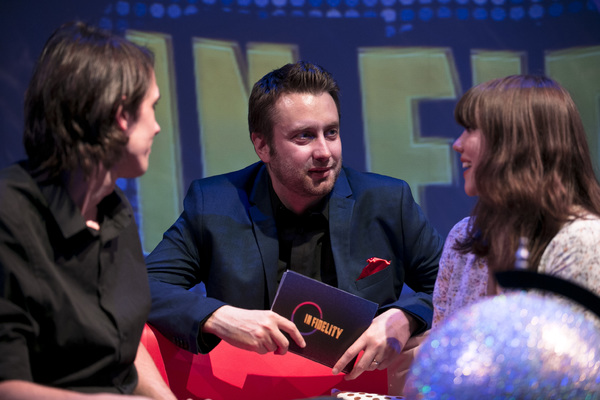 Rob Drummond (centre) and company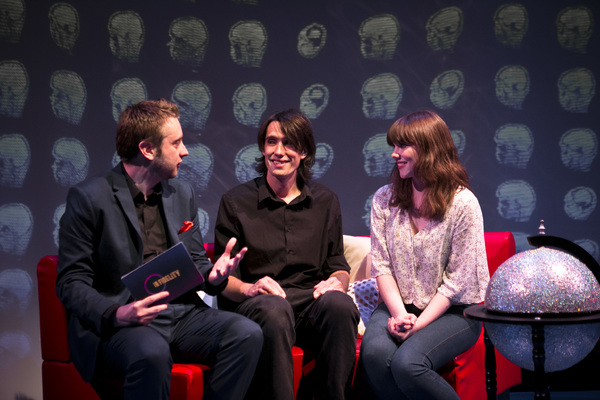 Rob Drummond (left) and company

Rob Drummond
Related Articles
More Hot Stories For You