BWW Interview: Audrey Landers of FROM DALLAS WITH LOVE at Sarasota Pops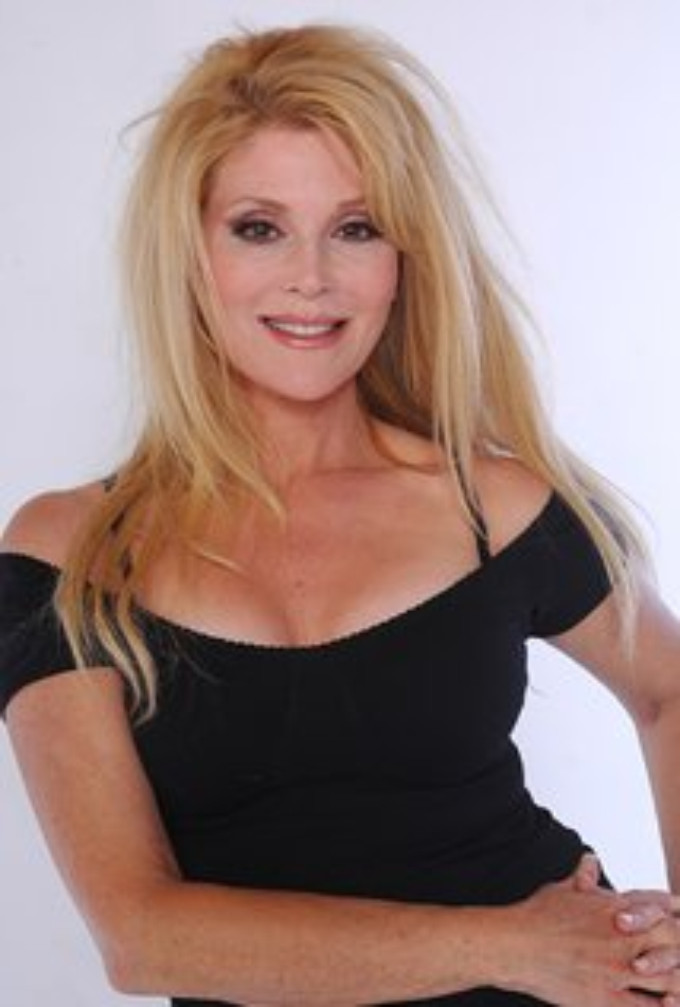 The multi-talented, ever-busy Audrey Landers, star of Dallas and many other iconic television shows, films and theatre, took some time to answer a few questions for BWW regarding her upcoming concert with the Sarasota Pops, her long standing career and some of her future projects.
You have an impressive and diverse education, studying music at the prestigious Juilliard School in New York and majoring in psychology at Columbia University. How have these institutions benefited your career?
Audrey: I believe that all education is enlightening, and even if you don't see the immediate application of your studies, the information becomes a part of you. Obviously, the music studies at Juilliard enhanced my writing skills, and even though I have never written classical music, a classical approach to music theory is the foundation upon which all music is based. As for my psychology courses, I chose them because I was interested in the subject matter. I suppose if you think about it, exploring the way our minds work, could help an actor to understand the mindset of a character. However, the greatest benefit of studying child psychology came into play when I was writing our award-wining children's musical education television series, The Huggabug Club, which is geared toward kids age 2-7. (My mom, Ruth, produced the series and donated it to Public Television for 5 years. ) So-I researched the colors that children subliminally respond to, subtle hues that grabbed their attention more than others. I incorporated those specific palettes in the designs of the characters and the sets. I studied what was conceived to be the "cute factor" for example, so that kids would respond favorably to the characters' faces. I discovered that there are specific rhythms that enhanced children's abilities to memorize and learn, and built the music around that theory, to best teach kids through song and dance. I wrote or co-wrote the 250 + original songs in the series, as well as the 48 half hour episodes. I even edited the series. Hmm... Am I a bit of a control freak? Ugh! I guess this is probably a lot more detail than you asked for -lol- I could go on and on!
After a whirlwind of appearances during the 70's, 80's and 90's in iconic shows such as Happy Days, The Dukes of Hazzard, Charlie's Angels, Murder She Wrote, A Chorus Line: The Movie, and of course Dallas, are you focusing now more on your music or other forms of media?
Audrey: I still act when the opportunity presents itself, but I'm not actively seeking roles right now. It would probably help if I had an agent. In the recent reboot of Dallas on TNT, I did reprise my role of Afton, who I portrayed for about eight years in the original series. I've done a couple of films, and I continue to travel to do the occasional concert and TV Variety specials in Europe a few times a year. I still record for the European audiences, and now with the ability to self-release, I have recorded a CD of some of the songs I sang on the TV series, Dallas. It's nothing like the decades when I received my 10 gold and platinum albums, but I love what I'm doing now! I've been working on a very special project- I'll tell you about it. But this is the perfect segue into the question I know you're about to ask me- The "business" side of "show business."
Entertainment and entrepreneurship seem to run in the family. Your son Daniel is also a singer and you run a business with mother Ruth called, Landers STAR collection. Tell us more.
Audrey: My mom and I have been business partners in many ventures through the years- from producing films and TV pilots, variety specials and music videos, to real estate, and to our line of ladies' fashion , Landers STAR Collection. Our clothing line offers affordable glamour to women of all ages. My mom is very glamorous. Our fashion philosophy is "Every woman is a star and she deserves to shine." We launched the line in 2008 on Home Shopping Europe and moved on to QVC in the U.K. and ShopNBC (now Evine) in the U.S. I'm hoping to meet with HSN to bring our collection back to the U.S.
From where do you draw inspiration and determination?
Audrey: I grew up with Wonder Woman for a mom! As a first generation American, she and her parents arrived with virtually nothing, not speaking English, and against all odds, as a businesswoman and entrepreneur, she built several very successful businesses. It's even more remarkable because she accomplished all this as a single mom, during a time when it was uncommon for women to rise to executive positions. She did all that, and still managed to support my sister's and my creative dreams. Later on, she became my manager, and business partner. We are still working on many projects together.
What brought you to Sarasota?
Audrey: The Huggabug Club, our kids' TV series, was a hit, and we were invited to do a live show at The Van Wezel. It was so much fun. We created a touring show that was like a rock concert for toddlers! We arrived in Sarasota and fell in love with all that it had to offer. So, after living much of my life in Beverly Hills, we all decided to make a change- a big change, and we all moved to Sarasota!
What can your fans expect from your concert with the Sarasota Pops titled From Dallas With Love on February 11-12?
Audrey: I feel like my show has a very intimate feel, despite the 65-piece orchestra and the beautiful performing arts centers, because I enjoy connecting with the audience. I will sing songs from the Great American Songbook from the Gershwin Brothers and Harold Arlen, plus some Motown and Carol King. And of course, with Valentine's Day just around the corner, I have to sing about love. I will talk a bit about Dallas, and my recording career that began when I was a young teenager.
I have friends and fans that are coming from all over the U.S, and from all over the world, for this concert! My fan club presidents from Dallas, Germany and the Netherlands will be at the shows!
Are there any charities or organizations in which you have a heart that your fans can support?
Audrey: I have done benefit concerts for JDRF (Juvenile Diabetes Research Foundation) as well as lending support for various children's charities, and the All Faiths Food Bank. I support worldwide animal charities such as the Humane Society, and also those that are close to home, like the no kill shelters, Satchel's Last Resort, and Cat Depot. I always encourage people to get involved at the local level. They can really make a difference and see the results of their caring.
Do you have any upcoming projects you can share at this time?
Audrey: I have a very exciting project that my son, Daniel, and I began working on about a year ago. It's a pop rock musical film. We began our writing and music production journey a few months before LaLa Land was released. The fact that a movie musical had received so many accolades only reinforced our passion. Now, with the Greatest Showman, we are confident that our timing is perfect - plus we will address an additional audience - the teens and young adults -- since our music is pop, and the theme, though dark, is ultimately a supernatural love story for which he wrote and produced all the music, and I wrote the screenplay. We are exploring the opportunity to film it in Sarasota! On a parallel track, we have interest in NY to produce it as a musical stage play. It's so encouraging to see so much interest in the project!
Stay tuned for my upcoming review of her Sarasota concert. For further information on Miss Landers, visit www.audrey-landers.com. For tickets and more information on the Sarasota Pops Orchestra visit www.thepopsorchestra.org.
Related Articles View More Sarasota

Stories

Shows