The Marsh Extends DURST CASE SCENARIO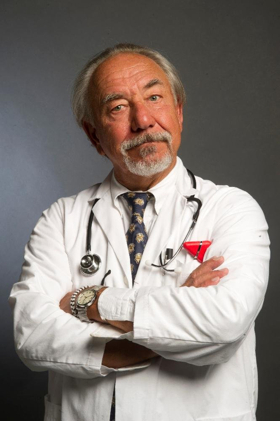 From the latest 4am White House Tweet to the results of the newest round of musical chairs in the Oval Office to what fresh ludicrosity Sarah Huckabee Sanders is being forced to defend, Will Durst's Durst Case Scenario has been extended at The Marsh San Francisco due to popular demand with performances now through the end of May. Specializing in political humor for folks who don't like politics, Durst's rollicking feast of outraged and outrageous satire is a comedic exploration of how America is changing in the Trump era, his solo show will continue his extended run in San Francisco now through May 29 with performances 8:00pm Tuesdays at The Marsh San Francisco, 1062 Valencia Street, San Francisco. For tickets ($20-$35 sliding scale, $55-$100 reserved), the public may visit www.themarsh.org or call The Marsh box office at 415-282-3055(open 1pm-4pm, Monday through Friday).
Durst Case Scenario analyzes the upcoming Midterm Madness, and where the country stands post-election, how it got there, and the possible destinations that may lie ahead for the 45th president. Along with the changes the United States and the world are experiencing, he details "The New Abnormal" - wacky antics, palace intrigues, and pitfalls of polarization threatening our nation and society. With segments such as "Trumpapalooza," the "Bright Sides of Donald J. Trump's Presidency," the "Symptoms of PTSD (Post Trump Stress Disorder)," and "Mike Pence is the Product of Reverse Taxidermy," Durst explains this strange new world and parses the anxiety of uncertainty with an unpredictable president.
Durst Case Scenario made its Marsh debut in July 2017 and has earned praise from critics and audiences alike. The San Francisco Chronicle hailed the solo show as "like candy for a San Francisco audience," and added, "Durst, with his clear eye and his long view, helps bring us back to ourselves." Talkin' Broadway called it "a unique theatrical experience," and Joint Forces Journal raved "Will Durst is at his best. This show is equal parts comedy and therapy." Theatrius noted Durst Case Scenario is "most certainly a guilty pleasure. To laugh at suffering in the worst of times feels wrong, but to laugh together can feel so right." It has also earned several accolades including a BroadwayWorld San Francisco award for "Best Solo Performance," and a 2017 Theatre Bay Area Award nomination for "Outstanding Solo Production."
Acknowledged by peers and press alike as one of the premier political satirists in the country, Will Durst has patched together a comedy quilt of a career. Weaving together columns, books, commentaries, acting, voice-overs, and stand-up, he is guided by his abiding motto, "You can't make stuff up like this." The New York Times calls him "possibly the best political comic working in the country today." Fox News agrees, "he's a great political satirist," while the Oregonian hails him as a "hilarious stand-up journalist." This former radio talk host currently writes a nationally syndicated humor column, and his work has appeared in Esquire, George, the San Francisco Chronicle, National Lampoon, The New York Times and many more. He is a five-time Emmy nominee, has been fired by PBS three times, told jokes in 14 countries, racked up seven nominations for Stand-Up of the Year, and his 800+ television appearances include Letterman, HBO, Showtime, CNN, ABC, CBS, NBC, Fox News, the BBC and many more. The critically acclaimed Off-Broadway run of his one man show, The All American Sport of Bipartisan Bashing, was turned into a book of the same name by Ulysses Press.
The Marsh is known as "a breeding ground for new performance." It was launched in 1989 by Founder and Artistic Director Stephanie Weisman, and now annually hosts more than 600 performances of 175 shows across the company's two venues in San Francisco and Berkeley. A leading outlet for solo performers, The Marsh's specialty has been hailed by the San Francisco Chronicle as "solo performances that celebrate the power of storytelling at its simplest and purest." The East Bay Times named The Marsh one of Bay Area's best intimate theaters, calling it "one of the most thriving solo theaters in the nation. The live theatrical energy is simply irresistible."
Photo credit: Pat Johnson