Photos: Cinnabar Theater Presents IS HE DEAD?
Cinnabar Theater presents Mark Twain's "Is He Dead?" adapted by David Ives. Set in Paris in 1846, a talented, but struggling landscape painter, is convinced by his bohemian friends that faking his own death will inflate the value of his art. The artist disappears only to reappear as his imaginary twin sister. Written in 1898, this Mark Twain comedy was rediscovered in 2002 by scholar Shelley Fisher Fishkin, who discovered the manuscript at the University of California, Berkeley. "Is He Dead?" had its Broadway debut in 2007. The presentation is a Bay Area premiere.
Directed by Elizabeth Craven &
Barton Smith
.WHEN: March 26 - April 17, 2010
8 p.m. Fridays & Saturdays
8 p.m. Thursday April 15
2 p.m. SundaysPost show discussion with Stanford University Prof. Shelley Fishkin Sunday, April 11. Call the box office for more information.TICKETS: $20 to $28
Presale $25 General, $20 Seniors & Students
$22 to $28 at the door.Cinnabar Theater, 3333 Petaluma, Blvd. North, Petaluma, CA PHONE: 707-763-8920
Order tickets by telephone 10 a.m. to 4 p.m. Monday through Friday
Or tickets can be purchased online or at the door. WEB SITE:
www.cinnabartheater.org
CAST: Featuring Nick Sholley,* Laura Lowry*,
Mark Robinson
*, Jenna Hoff, Gene Abravaya, Chris Murphy, Elly Lichenstein, Ann Woodhead, Anthony Abate, James Pelican and Arnie House. * AEAVideo:
http://animoto.com/play/MS06uWVCoiyISoWJB71ilg
Radio:
http://www.ksro.com/Programs/KSROAMNews/Interviews/blogentry.aspx?BlogEntryID=10103321
This production of "Is He Dead?" is a project of The Big Read, an initiative of the National Endowment for the Arts in partnership with the Institute of Museum and Library Services and Arts Midwest. Sponsored by Bergin Glass.
Photo by Eric Chazankin


Anthony Abate as Dutchy, James Pelican as Phelim O'Shaughnessy, Nick Sholley as painter Jean-Francois Millet and Mark Robinson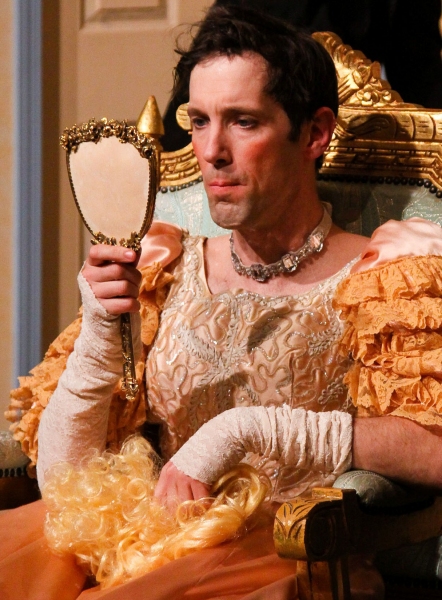 Nick Sholley