Photo Flash: First Look at Circle Circle dot dot's STREET. ART. PROPHETS.
Circle Circle dot dot kicks off their official SECOND SEASON with, "Street. Art. Prophets." a collection of 5 short plays about artists who take to the streets to get their art seen. It was a full house on Opening Night and members of the community, family, & friends came out to show their support. Audiences enjoyed watching 5 WORLD PREMIERE plays and took to the "Tag Wall" display in the lobby to voice their love of the show. Check out photos from the wall and the show below!
An artist's desire to tap into creative outlets is a hunger that must be satisfied. Despite family hardships, financial difficulties, gang violence, cops, or access to resources the voice of the artist will be heard one way or another no matter the outcome. "Street. Art. Prophets." is a collection of 5 short pieces featuring stories that reflect exactly that: the drive of an artist to make art, and what limits they will surpass to succeed in their calling.
Circle Circle dot dot Company members and San Diego Playwrights Katherine Harroff, Melissa Coleman-Reed, Delia Knight, and Wind Dell Woods reached out to the Graffiti community to learn the first-hand experiences of California artists who have taken to the streets to awaken their aesthetic visions, whatever they may be. Together the short plays encompass an evening of live Theatre that will give our audiences a glimpse into the poetry, whimsy, danger, and delight of the life of a Street Artist.
The cast features Soroya Rowley, Sophia Ethridge, Brian Burke, Justin Warren Martin and Patrick Kelly.
Playwrights include Katherine Harroff, Delia Knight, Melissa Coleman-Reed, and Wind Woods in collaboration with members of California's Grafitti community. The directors for the production include Katherine Harroff, Adam Parker, Shaun Tuazon, Sam Ginn and Melissa Coleman-Reed. Choreography by Blythe Barton and Michael Mizerany.
For more visit www.circle2dot2.com and Circle Circle dot dot on Facebook & Instagram (@Circle2dot2).
Photos courtesy of Rich Soublet Photography.

Audience Members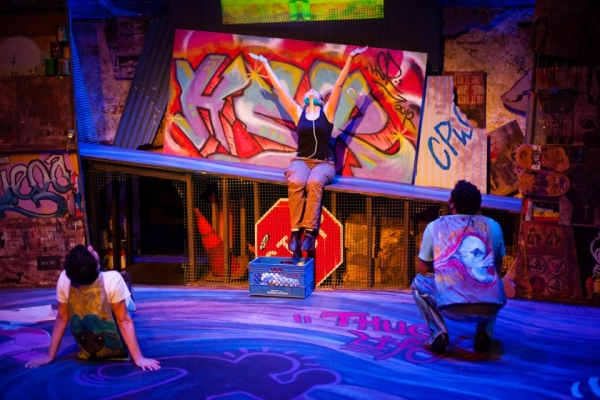 Justin Warren Martin, Soroya Rowley, PatRick Kelly

Justin Warren Martin, Soroya Rowley, PatRick Kelly

Soroya Rowley, PatRick Kelly

Soroya Rowley, PatRick Kelly, Justin Warren Martin

Justin Warren Martin, Sophia Ethridge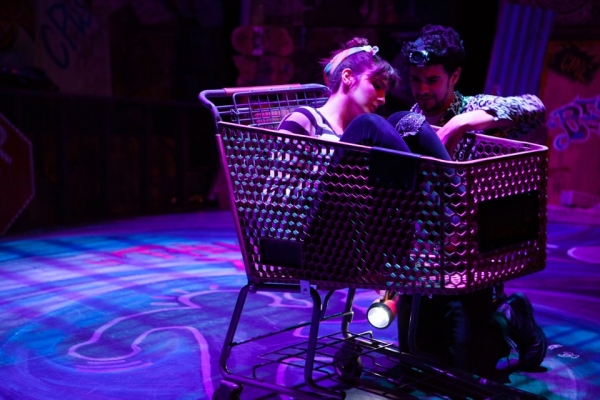 Sophia Ethridge, Justin Warren Martin

Brian Burke, Justin Warren Martin

PatRick Kelly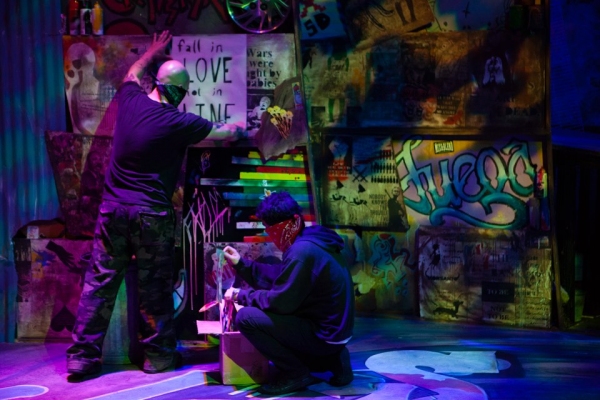 Brian Burke, Justin Warren Martin creating art live onstage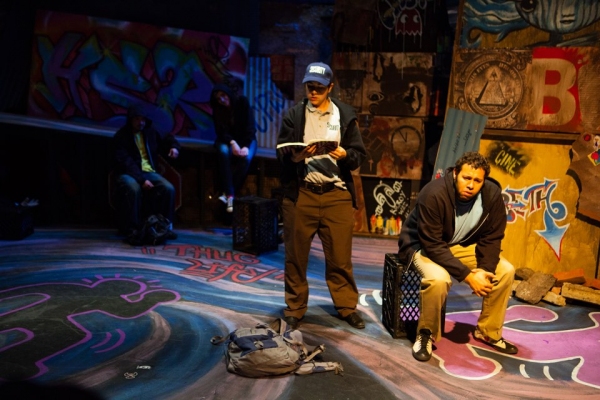 Soroya Rowley, PatRick Kelly

Brian Burke, PatRick Kelly, Sophia Ethridge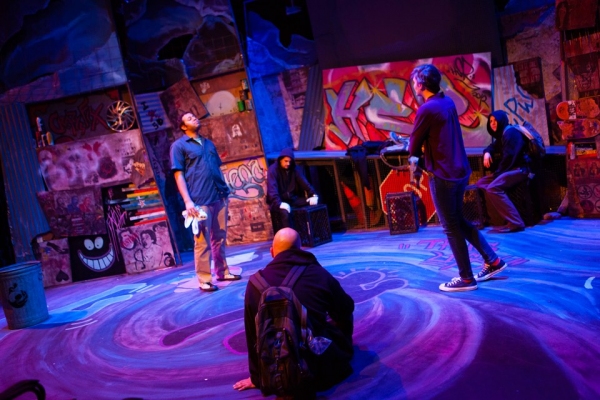 PatRick Kelly, Sophia Ethridge, Brian Burke, Justin Warren Martin, Soroya Rowley