BWW Review: WEST SIDE STORY WITH THE SAN DIEGO SYMPHONY at Bayside Amphitheater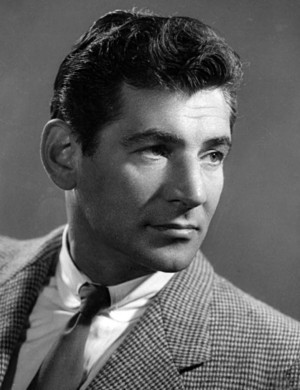 In 1962 West Side Story won 10 Academy Awards including Best Picture and Best Musical. Is it still worth seeing more than half a century later? Sure is! Jerome Robbins' energetic choreography remains riveting, and Leonard Bernstein's marvelous score is a perfect frame for Sondheim's affecting lyrics.
A live performance of its musical soundtrack by the San Diego Symphony Orchestra gave the film an even greater impact. The dances seemed that much more energetic and exciting, and the closing Romeo and Juliet-like death scene more wrenchingly emotional. I don't think I've ever before heard more audible signs of a movie audience trying to repress tears.
Film music has come a long way. During the silent movie era, improvising solo pianists heightened the dramatic effect when emoting maidens struggled to escape the tracks as a train loomed and a mustachioed villain mugged maniacal glee. But the pianists must have felt like those maidens when they saw The Jazz Singer, a musical, and the first feature-length film with sound. It foretold their need to find a new gig.
Musicals with sound were only the beginning of the end. In 1933, just six years later, Max Steiner's score for King Kong established the value of using "background" orchestral soundtracks to intensify an audience's emotional reactions. Steiner went on to win three Academy Awards and score hundreds of additional films, including Casablanca and Gone With the Wind. Today, John Williams, of Star Wars fame, carries on the tradition with scores that almost guarantee a film's success.
Theater pianists from the days of Charlie Chaplin would be pleased to learn that their profession has been reincarnated by symphony orchestras that have discovered live performances of soundtracks from popular films sellout. As good as theater sound-systems may be today, a live orchestra can still do it better, and did for the San Diego Symphony's showing of West Side Story in its Bayside Summer Nights Series.
Since the series is staged in an outdoor amphitheater, a good sound system still matters, and the Symphony upgraded to an excellent one a few years ago. But there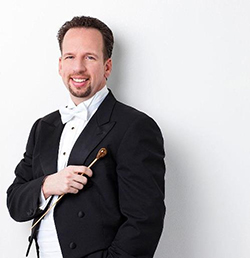 was a bit of tinny distortion in the strings as Bernstein's overture began. Whatever caused it was soon corrected, and the orchestra sound was fine for the rest of the showing, and in perfect synchronization with dialog. Since a quarter second difference is noticeable, timing is critical, and conductor Scott O'Neil did a terrific job of managing it.
As for the film itself, it remains a tremendous work of cinematic art with a few casting flaws. Natalie Wood, a Russian-American in her early twenties, wasn't ideal for the role of Maria, a teenage Puerto Rican. But she was an unusually talented actor (three Academy Awards) and managed a passable Spanish accent. In his late twenties, with waspy good looks and a bland singing voice, Richard Beymer was a far more puzzling choice as her lover Tony, a tough kid who started the Jets, a New York City street-gang. The history of his casting might make for a fascinating book. Others among the many considered for the role included Bobby Darin, Burt Reynolds, Warren Beatty and Elvis Presley!
In supporting roles that won much deserved Academy Awards, George Chakiris played Sharks gang-leader Bernardo, and Rita Moreno gave one of the greatest performances of her long career as his lover Anita.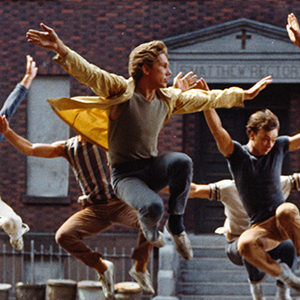 Leonard Bernstein was a volcanically charismatic musical phenomenon, a dynamic composer, conductor, performer and educator. He wanted most to be remembered as a classical composer, and his orchestral, operatic, choral and chamber works have been programmed often this year to honor the 100th anniversary of his birth. But the music from West Side Story can stand proudly alongside the best of any of them.
For information about other concerts scheduled in the Bayside Series visit the San Diego Symphony website.
Color photos courtesy San Diego Symphony.