Photo Flash: THE WOLVES Launches Capital Stage's 14th Season
Capital Stage launches its 14th season with the Sacramento Premiere of the 2017 Pultizer Prize Finalist The Wolves by Sarah DeLappe. This dramatic comedy follows nine teenage girls that make up the Wolves, an indoor soccer team, warming up before each game of the season. As they warm up and talk about life, the girls navigate the politics of their personal lives as well as politics of the larger world. Each team member struggles to discover their individuality while being part of the group. The resulting bonds that form are clear and undeniable.
The Wolves will be directed by renowned Bay Area Actor and Director Nancy Carlin. It will be the first production of Capital Stage's 2018/19 Season: #SearchingForAmerica. Performances will run from August 29 - September 30, 2018 with a Press Opening on Saturday, September 1, 2018 at 8:00 pm.
Left quad. Right quad. Lunge. A girl's indoor soccer team warms up. From the safety of their suburban stretch circle, the team navigates big questions and wages tiny battles with all the vim and vigor of a pack of adolescent warriors. A portrait of life, liberty, and the pursuit of happiness for nine American girls who just want to score some goals.
Sarah DeLappe's play The Wolves premiered Off-Broadway at The Playwrights Realm, following an engagement at New York Stage and Film, and development at Clubbed Thumb and Great Plains Theatre Conference. The Wolves received the American Playwriting Foundation's inaugural Relentless Award, and was a finalist for the Susan Smith Blackburn Prize and the Yale Drama Series Prize. DeLappe is the Page One Playwright for The Playwrights Realm and has been a resident artist at the Sitka Fellows Program and SPACE on Ryder Farm. Past affiliations: Clubbed Thumb's Early Career Writers' Group, New Georges Audrey Residency. Current: Ars Nova's Play Group, Resident Playwright at LCT3. MFA in process at Brooklyn College.
Sarah DeLappe: "My job as a playwright, when writing a play, is to decide what kind of table I am making and then make it as clear as possible to the future collaborators who are going to make that table exactly what kind of wood I want you to use and what the stain should be and how you should join the legs to the top." -Sarah DeLappe
Nancy Carlin is an actor, director, writer, producer, text and vocal coach, and acting teacher. A former company member of the American Conservatory Theater, Nancy has been an associate artist with the California Shakespeare Theatre for 10 years. She has performed and directed extensively in regional theaters, including A.C.T., Berkeley Rep, and the Oregon Shakespeare Festival. As playwright, her musical, Max Understood, was developed at the O'Neill National Music Theatre Conference and the New York Musical Theater Festival. Nancy co-produced the feature film, Haiku Tunnel and has appeared in a number of films. Ms. Carlin is a member of SDC, AEA, SAG-AFTRA, and the Dramatists Guild. She is the recipient of numerous Bay Area Theatre Critics Circle, and DramaLogue awards for best Principle Performance, Best Supporting Performance, and Best Director. She is a Lecturer for UC Santa Cruz. Nancy holds a BA in comparative literature from Brown University and an MFA in acting from A.C.T.
The Wolves will be directed by Nancy Carlin (Capital Stage directing debut) and will feature Jessica Brooks (August: Osage County), Jessica Dahlgren (Capital Stage debut), Leah Daugherty (The Santaland Diaries), Ella Dershowitz (Capital Stage debut), Payton Gobeille (Capital Stage debut), Chloe King (Bad Jews), Tiffanie Mack (Mr. Burns, The Behavior of Broadus, Love and Information, An Octoroon), Jasmine Osborne (Capital Stage debut), Sierra Hersek (Capital Stage debut), and Devin Valdez (Capital Stage debut). The production design team will include Eric Broadwater (Scenic design), Timothy McNamara (Lighting design), Rebecca Valentino (Costume design), Ed Lee (Sound design), Erika Metscher (Properties design), and Macy Martinez (Scenic Charge Artist).
Performances for The Wolves will begin with three previews on Wednesday, August 29th & Thursday, August 30th at 7:00 pm, and Friday, August 31st at 8:00 pm. The production will open Saturday, September 1st at 8:00 pm. Performances will continue through Sunday, September 30th, 2018. Showtimes will be Wednesdays at 7:00 pm, Thursdays at 7:00 pm, Fridays at 8:00 pm, Saturdays at 2:00 pm & 8:00 pm, and Sundays at 2:00 pm. Regular ticket prices range from $22-47. Discount tickets are available as follows: Student Rush tickets are half priced with valid student ID within 1 hour of performance; Senior tickets are $5 off regular priced tickets; Military personnel tickets are $10 off regular priced tickets with valid ID; and Group Rate tickets are $5 off each for parties of 12 or more. Tickets are currently available at the Capital Stage Box Office, by phone at 916-995-5464, or online at capstage.org.
Photo Credit: Charr Crail.


Jessica Brooks, Payton Gobeille, Jessica Dahlgren, Leah Daugherty, Chloe King, Jasmine Anne Osborne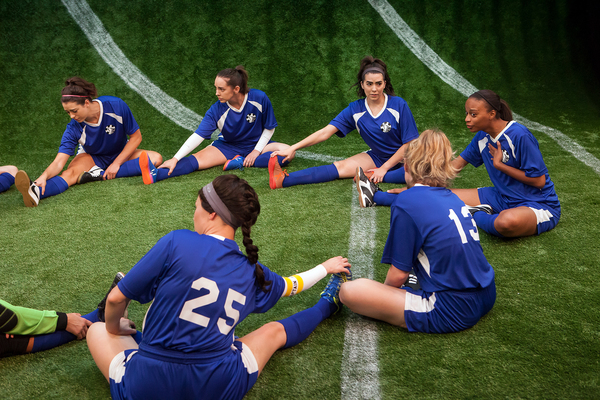 Payton Gobeille, Jessica Brooks, Devin Valdez, Tiffanie Mack, Ella Dershowitz, Jasmine Anne Osborne

Jessica Dahlgren, Ella Dershowitz, Chloe King, Tiffanie Mack, Leah Daugherty, Jasmine Anne Osborne, Jessica Brooks, Payton Gobeille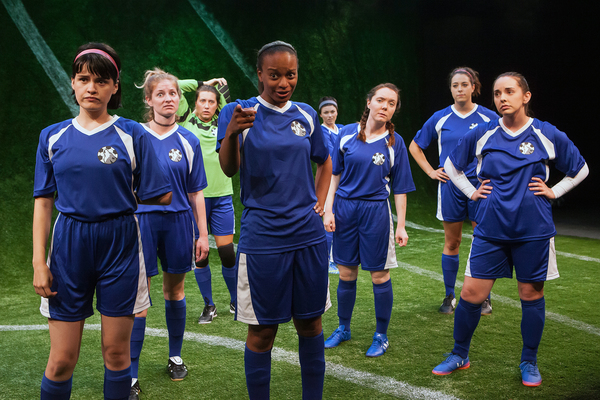 Jessica Dahlgren, Ella Dershowitz, Chloe King, Tiffanie Mack, Jasmine Anne Osborne, Leah Daugherty, Payton Gobeille, Jessica Brooks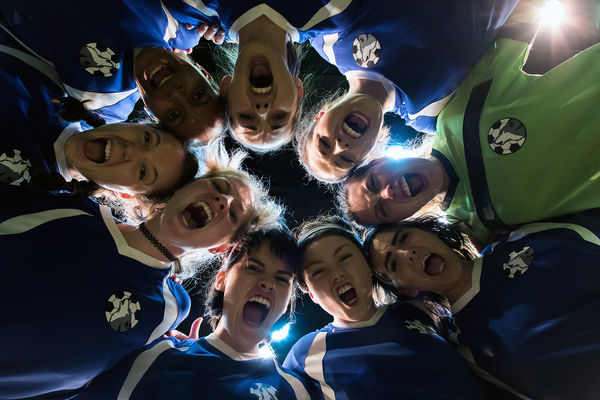 Jessica Brooks, Payton Gobeille, Chloe King, Devin Valdez, Jasmine Anne Osborne, Jessica Dahlgren, Ella Dershowitz, Leah Daugherty, Tiffanie Mack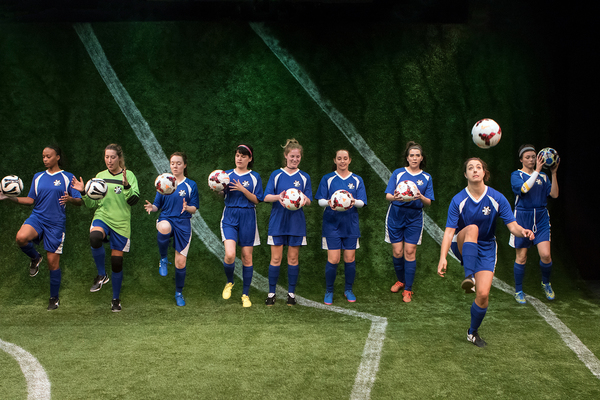 Tiffanie Mack, Chloe King, Leah Daugherty, Jessica Dahlgren, Ella Dershowitz, Jessica Brooks, Devin Valdez, Payton Gobeille, Jasmine Anne Osborne

Tiffanie Mack, Chloe King, Leah Daugherty, Jessica Dahlgren, Ella Dershowitz, Jessica Brooks, Devin Valdez, Payton Gobeille, Jasmine Anne Osborne
More Hot Stories For You