Special Ticket Offer Announced for Ocean State Theatre Patrons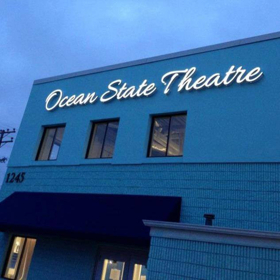 Bill Hanney's award-winning Theatre By The Sea (TBTS) be accepting tickets for cancelled Ocean State Theatre Company performances in exchange for seats at select performances of their current production of THE MUSIC MAN.
"It is always difficult to see a performing arts venue close," said Bill Hanney, NSMT owner and producer. "We understand the disappointment the patrons must feel, and we are happy to welcome them to Theatre By The Sea for a show." OFFER VALID FOR THE FOLLOWING PERFORMANCES OF 'THE MUSIC MAN':
Tuesday, June 27 at 8pm
Wednesday, June 28 at 2pm
Wednesday, July 5 at 2pm This is a one-for-one ticket offer for any of the three performances. Offer must be redeemed in person at the Box Office and may be done in advance of their desired performance. Ocean State Theatre Company customers must provide their unusable tickets or order confirmations in person at the Box Office located at 364 Cards Pond Road, Wakefield, RI 02879. THE MUSIC MAN, with book, music, and lyrics by
Meredith Willson
, based on a story by Willson and
Franklin Lacey
, follows salesman Harold Hill as he cons the people of River City, Iowa, into buying instruments and uniforms for a boys' band he vows to organize - this despite the fact he doesn't know a trombone from a treble clef. This award-winning, critically acclaimed Broadway classic is an all-American institution, thanks to its quirky characters, charmingly predictable dramatic situations, and one-of-a-kind, nostalgic score of rousing marches, a hilarious gaggle of townswomen, barbershop quartets and sentimental ballads which have become popular standards including "My White Knight," "Seventy-Six Trombones," "Goodnight Ladies," and "Til There Was You." Theatre By The Sea has had many incarnations since opening in 1933.
Tommy Brent
saved the theater from demolition in 1967 and ran it successfully until FourQuest Entertainment took over the lease in 1988. Following extensive renovations that fall and winter, FourQuest reopened the theater in the spring of 1989 and continued producing Summer Theater at the seaside playhouse until the fall of 2003. Bill Hanney purchased the property in 2007 and successfully mounted a production of 'A Funny Thing Happened on the Way to the Forum,' just six weeks later, reopening the historic theatre on August 8, 2007. Since then, Theatre By The Sea has continued to annually produce a successful four-musical subscription season as well as a children's theatre festival, and a summer theatre camp program.