Review: THE KING & I National Tour at Durham Performing Arts Center
WOW!
Based on Margaret Landon's 1944 novel, Anna and the King of Siam, The King & I tells the true story of Anna Leonowens, a British schoolteacher who comes to Bangkok in the 1860s to teach the royal children and wives of the King of Siam. The plot is ensued by an unconventional and tempestuous relationship between Anna and the King as they try to modernize the country.
After being spearheaded as a vehicle for Gertrude Lawrence, the original Broadway production opened on March 29th, 1951, where it went on to win 5 Tony Awards (including Best Musical), and a run of 1,246 performances after closing on March 20th, 1954. A film adaptation was released in 1956 which would go on to win 5 Academy Awards. This current national touring production is based on the most recent Broadway revival presented by Lincoln Center Theater in 2015, which won 4 Tony Awards (including Best Revival of a Musical).
Under the direction of Bartlett Sher, this production is filled with visual wonders. It opens with an impressive image of a boat landing in Siam before having the rest of the story take place in the palace with a wall concealing everyone from the outside world. Credit must be given to set designer Michael Yeargan, who along with lighting designer Donald Holder and costume designer Catherine Zuber have created one of the most beautiful productions to have grace the stage in recent memory. Not to mention that choreographer Christopher Gattelli, working in the style of Jerome Robbins' original musical staging, offers up some stunning work.
The musical itself may be three hours long, but it didn't really feel long to me. I thought both the length and pacing seemed just right. Not only does it have Richard Rodgers & Oscar Hammerstein II's memorable score brought to life by Robert Russell Bennett's original orchestrations, but Hammerstein's dramatization of the story could not feel more culturally relevant to today's world. He even managed to work in some humor that may not be laugh-out-loud, but very subtle, which would earn the laughs from the audience.
As for the cast, this production is so superbly acted, that each principal performer deserves their own mention as they all all find their moments to shine. Laura Michelle Kelly offers a strong performance in the role of Anna Leonowens; Jose Llana gives a masterful take on The King of Siam; Joan Almedilla stands out as the King's chief wife, Lady Thiang; Manna Nichols & Kavin Panmeechao both give heartfelt performances as the star-crossed lovers of Tuptim & Lun Tha respectively; and fittingly enough, Anthony Chan is almost just as masterful as the King's heir to the throne, Prince Chulalongkorn. As for the Royal Children, I may not use this word a lot, but I thought they were very cute.
If you have never seen The King & I before, this remarkable production should be a great introduction. Not only is it 'Something Wonderful' to behold, but it should also leave you in a happy mood. The national tour is currently playing at the Durham Performing Arts Center through June 11th.
For more information regarding the tour, please visit:
http://thekinganditour.com/
Jeffrey Kare currently resides in Raleigh, North Carolina. Having been born and raised in Northeast Ohio, Jeffrey took interest in live theater at age 11. He also had the great pleasure of seeing s... (read more about this author)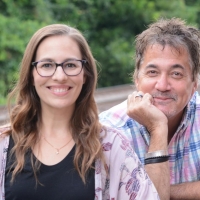 Interview: Chatting With Cora Hemphill & Tim Arts of Firebox Theatre Company

December 2, 2022

One of the newer theatre companies in the Triangle Area is Firebox Theatre Company. It's located in Wake Forest, North Carolina. I had the great pleasure of interviewing both of the founders, Cora Hemphill & Tim Artz, about all of this and more.
---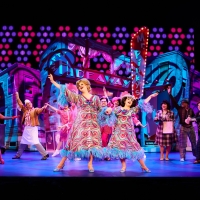 Review: HAIRSPRAY National Tour at Durham Performing Arts Center

November 17, 2022

Based on John Waters' 1988 cult film of the same name, Hairspray takes place in Baltimore, Maryland in the year 1962. The story centers on a plump teenage girl named Tracy Turnblad, whose lifelong dream is to dance on the local TV dance program known as The Corny Collins Show. When Tracy wins a role on the show and becomes an overnight sensation, she launches a campaign to integrate the show.
---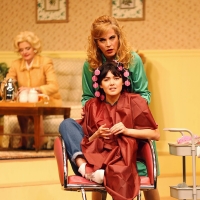 Review: North Carolina Theatre's STEEL MAGNOLIAS

November 6, 2022

Set in Chinquapin, Louisiana during the late 1980s, Steel Magnolias takes place in Truvy's beauty salon where all the ladies who are 'anybody' come to have their hair done. Helped by her eager new assistant, Annelle (who is not sure whether or not she is still married), the outspoken, wise-cracking Truvy dispenses shampoos and free advice to several of her friends.
---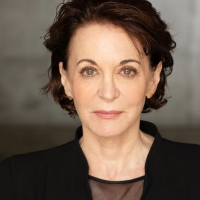 Interview: Kathleen Garrett of North Carolina Theatre's STEEL MAGNOLIAS

November 2, 2022

From November 4th-13th, North Carolina Theatre will be launching their 2022-23 season with a production of Robert Harling's STEEL MAGNOLIAS at A.J. Fletcher Opera Theatre, which is located inside Duke Energy Center for the Performing Arts. Actress Kathleen Garrett is taking on the role of Ouiser Boudreaux. She has most recently appeared as Laura Bush on the Showtime series, THE FIRST LADY, as well as Netflix's Emmy nominated miniseries, INVENTING ANNA. Next, she'll be seen on NCIS: LOS ANGELES. She has countless other screen credits which includes appearing on episodes of different TV shows such as HOME IMPROVEMENT, ER, MURDER, SHE WROTE, MURPHY BROWN, THE WEST WING, BEVERLY HILLS, 90210, MALCOLM IN THE MIDDLE, LAW & ORDER, and many more. She's also appeared in Oscar nominated films such as 2007's AMERICAN GANGSTER directed by Ridley Soctt and 2020's THE TRIAL OF THE CHICAGO 7 directed by Aaron Sorkin. I had the great pleasure of interviewing her about a lot of this and more.
---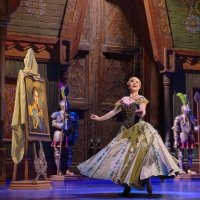 Review: FROZEN National Tour at Durham Performing Arts Center

September 16, 2022

Based on Disney's 2013 Academy Award-winning animated movie musical of the same name as well as Hans Christian Andersen's 1844 fairy tale, The Snow Queen, Frozen follows two royal sisters named Anna and Elsa. Read our review of the stage show, based on the blockbuster film, which eventually became the highest-grossing animated movie of all time at the worldwide box office (before it was eventually dethroned by Frozen II six years later).
---