Photos: Portland Center Stage Presents 25th ANNUAL PUTNAM COUNTY SPELLING BEE
Portland Center Stage presents the Tony Award-winning musical comedy, The 25th Annual Putnam County Spelling Bee . The competition begins with previews on Tuesday, May 25, opens on Friday, May 28, and runs through June 27, 2010. Tickets start at $31.50, with student and under 18 discounts available. Rush tickets for The 25th Annual Putnam County Spelling Bee are available a few minutes before each performance for $20. Show times are 7:30 pm Tuesday through Saturday, with a 2:00 pm Sunday matinee and alternating Saturday 2:00 pm and Sunday 7:30 pm performances. See the show calendar by clicking here for the complete performance schedule.
The 25th Annual Putnam County Spelling Bee follows six prepubescent youngsters (played by adults) all vying for the spelling championship of a lifetime at a high-pressure regional spelling bee. For this band of oddballs and outsiders, the spelling bee is the one place where they can stand out and fit in at the same time. Supervising the spelling bee is a group of grown-ups who barely managed to escape childhood themselves. The competition is intense. The words are outrageous. But in this hilarious tale of overachievers' angst, each character learns that winning isn't everything and that losing doesn't necessarily make you a loser.
Competing in the spelling bee is William Barfee, who has a rare mucous disorder, a peanut allergy, and a habit of spelling with his feet. Then there's Chip Tolentino, whose hormones wreak havoc on his spelling. Marcy Park is an overachieving, piano playing, baton twirling prodigy who speaks six languages. There's also home-schooled oddball Leaf Coneybear, the shy but sweet Olive Ostrovsky, and Logainne Schwartzandgrubenierre, who has two dads who'll do anything to see her win. Three adults adjudicate the proceedings: Rona Lisa Perretti, a nostalgic former spelling bee winner; Douglas Panch, a mildly insane vice-principal; and Official Comfort Counselor Mitch Mahoney, an ex-con completing his community service.
As an added bonus, each performance of The 25th Annual Putnam County Spelling Bee will be entirely unique, as four different audience members will be chosen to participate live in the spelling bee for each show. Potential volunteers will be screened in the lobby before each performance.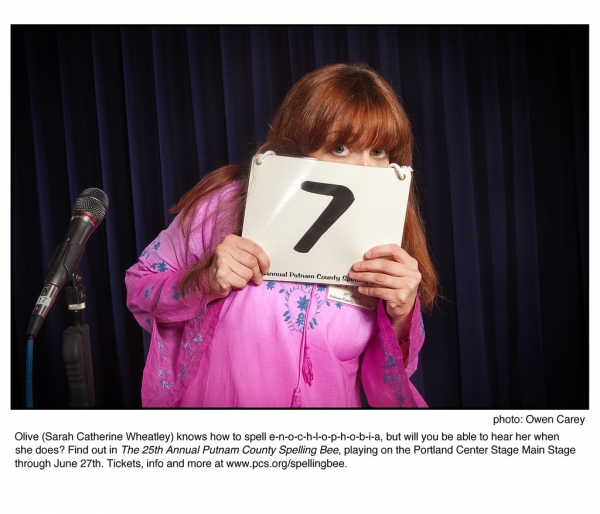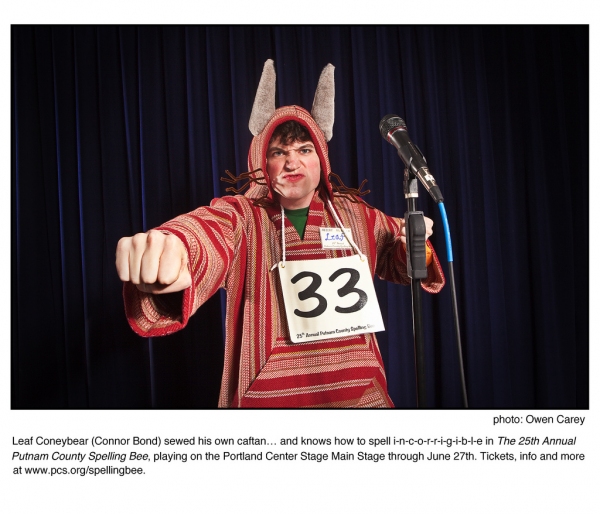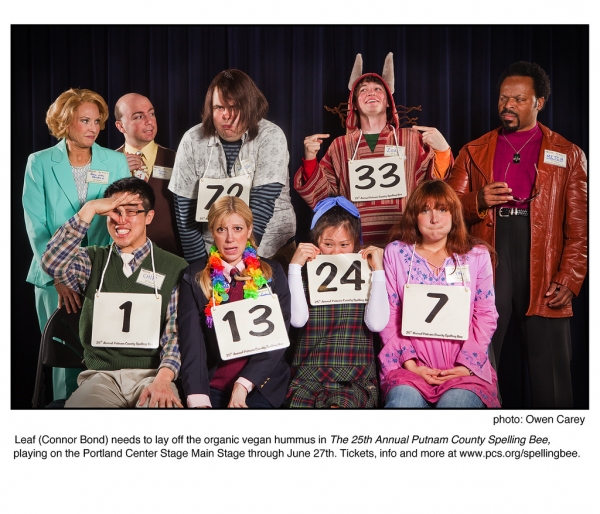 Olive Ostrovsky (Sara Catherine Wheatley)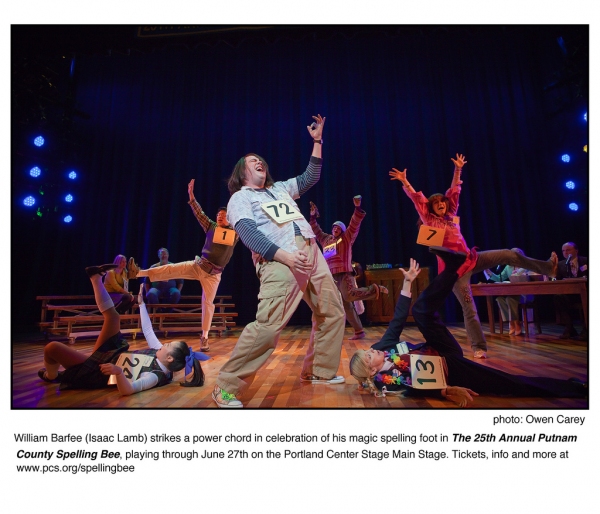 h