City Theatre to Stage PIPELINE By Dominique Morisseau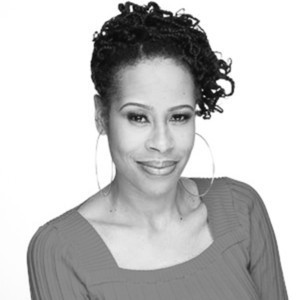 City Theatre is thrilled to announce the details of the second show of the season: Pipeline by Dominique Morisseau. Pipeline is a powerful and poetic chronicle of injustice that exposes the cracks in our education system. It is directed by City Theatre's Artistic Producer, Reginald L. Douglas, and will run on the City Theatre Main Stage, October 27 - November 18, 2018. Tickets are on sale now.
Pipeline premiered at the Lincoln Center Theatre in New York City in June 2017 and was heralded as "a powerful, passionate, and intelligent new play" by The Village Voice.
"I am so excited to be directing Pipeline and welcoming the great Dominique Morisseau back to City Theatre and Pittsburgh," said Mr. Douglas. "Pipeline showcases Dominique's unique ability to tackle big political questions about race, class, and the school-to-prison pipeline in a deeply personal, poignant way that sparks dialogue and connection. The play asks how does someone hold onto hope in a culture that often seems set out to destroy it, and that question feels especially urgent and timely to me as an African American artist. How do we break down and break through the barriers that divide us to better understand and uplift one another? Our production hopes to spark that conversation, making for a quintessential City Theatre experience."
Pipeline features an original score written by local students in the 1Hood Media Academy and creative support from the Carnegie Mellon University School of Drama and Point Park University Conservatory of Performing Arts.
City Theatre deeply believes in theater's power to foster dialogue and compel audiences to investigate the world around them. In this spirit, every performance of Pipeline will be followed by a 10-minute long conversation. These facilitated conversations will allow audiences of all backgrounds to engage with the themes of the play in a safe space and learn from and listen to one another, in the hope of building connections and community amongst diverse Pittsburghers. Inspired by Dominique Morisseau's artistic activism and the play's Black female protagonist, these conversations will be moderated by local Black female community leaders. City Theatre is pleased to announce the following women as moderators for the performances: Anna Hollis, Erin Perry, Tracy Edmunds, Christiane D. Leach, Deesha Philyaw, Dorie Taylor, Edda L. Fields-Black, Heather Hopson, janera solomon, Janis Burley Wilson, Kendra Ross, Keyva Clark, Kilolo Luckett, Lynne Hayes-Freeland, Shaunda McDill, Staycee Pearl, Taliya Allen and Tye Clark (1Hood Media), and Tiffany Sizemore Thompson and Cheryl Kleinman (Education Law Center).
Additionally, in an effort to better serve our community and to eliminate economic barriers to entry, City is continuing Pick-Your-Price-Previews: tickets start at just $5 (plus fees) to all performances October 27 through November 1. See details at CityTheatreCompany.org. This offer may not be combined with discounts.
When Omari is suspended from a prestigious - and mostly white - private school for an explosive incident with a teacher, his mother sees her dreams for him vanish before her eyes. Dominique Morisseau (Sunset Baby, 2015) returns to City Theatre with this powerful and poetic chronicle of injustice that exposes the cracks in our education system.
Pipeline is directed by Reginald L. Douglas. The cast includes Khalil Kain, Nambi E. Kelley, Gabriel Lawrence, Sheila McKenna, Carter Redwood, and Krystal Rivera. The production team includes Tony Ferrieri (scenic design), Andrew David Ostrowski (lighting design), Dominique Fawn Hill (costume design), 1Hood Media (original compositions and sound design), Adam J. Thompson (Projection Design), Clare Drobot (dramaturg), and Patti Kelly is Production Stage Manager.
About Dominique Morisseau: Dominique Morisseau was named one of Variety's Women of Impact in 2017-18. Her work includes Skeleton Crew, Paradise Blue, and Detroit '67, a three play cycle collectively called The Detroit Project; as well as Sunset Baby. She is the recipient of the Steinberg Award, Edward M. Kennedy Prize for Drama, an Obie award, among others.
More Hot Stories For You