Pittsburgh Theater Reviews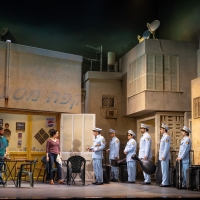 BWW Review: THE BAND'S VISIT to Pittsburgh Proves Music's Power
by Dylan Shaffer - March 11, 2020
As a universal language, music can cross cultures, borders, and time. The Band's Visit does just that, capturing the power of music and sharing its unyielding effects on love with a Pittsburgh audience....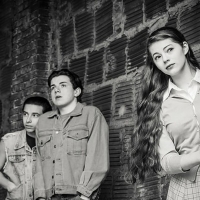 BWW Review: Prime Stage's THE OUTSIDERS Stays Golden at the New Hazlett
by Greg Kerestan - March 09, 2020
Scott P. Calhoon's dreamlike staging of the S. E. Hinton classic finds moments of beauty and adrenaline in the sometimes clumsy prose of a young adult classic....
BWW Review: A MIDSUMMER NIGHT'S DREAM Makes for Wintry Summer Fun at PICT Classic Theatre
by Greg Kerestan - February 18, 2020
This may be Shakespeare's dumbest play, but Alan Stanford's production is still smarter than just about anything else you'll see this year....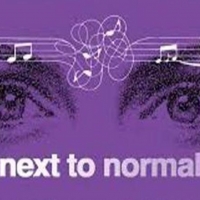 BWW Review: NEXT TO NORMAL Is Sadly Still Relevant at Split Stage
by Greg Kerestan - February 13, 2020
I had a conversation with the cast and director of a local production of Cabaret a few days ago, about how theatre changed with the advent of the Internet. The visual presentation and iconic look of shows became much more relevant, much more permanently associated with shows, once photographs and vi...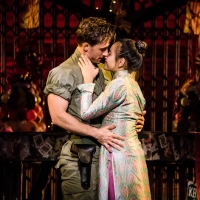 BWW Review: The Heat is on in MISS SAIGON
by Dylan Shaffer - February 06, 2020
How quickly can you fall in love? Can these emotions be distinguished as true love or are they lust and infatuation disguised as such?...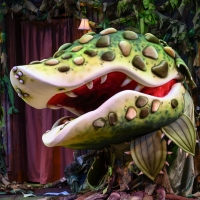 BWW Review: LITTLE SHOP OF HORRORS at Pittsburgh Public Theatre Doesn't Reinvent, But Doesn't Have To
by Greg Kerestan - February 03, 2020
There are enough fresh touches in this staging of an iconic musical to keep you from getting bored, but enough familiarity to keep you forever on the verge of singing along....
BWW Review: DOWNSTAIRS Isn't the Play You'd Expect at City Theatre
by Greg Kerestan - January 23, 2020
Something is definitely wrong in Theresa Rebeck's claustrophobic dramedy- but who, or what, is it?...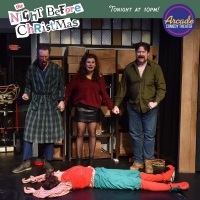 BWW Review: Two VERY Different Christmas Treats at Pittsburgh Public (PITTSBURGH LIGHTS AND LEGENDS) and Arcade Comedy Theater (THE NIGHT BEFORE CHRISTMAS)
by Greg Kerestan - December 18, 2019
It wouldn't be Christmas without offerings for both young and old... plus one neither for the very young NOR the very old....