The Nash Names Joseph Berg To Board Of Directors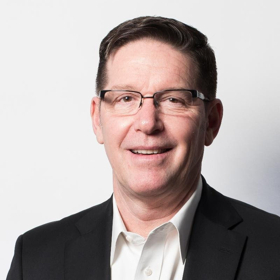 Jazz In Arizona, Inc., owner and operator of The Nash, the premier center for jazz in Phoenix, has named Joseph M. Berg to its board of directors. Berg joins a board of 13 members to provide policy and governance direction for the performance and education center that Downbeat Magazine has named "one of the top jazz venues in the world."
A Phoenix resident, Berg is Vice President of Building Services for Comfort Systems USA Southwest. Comfort Systems USA is among the nation's leaders in installation and service for building mechanical systems. He has a long history of participation as a jazz patron and supporter. An accomplished photographer, Berg's passion for jazz is evident through many of the stunning images of musicians he has captured at The Nash as well as other venues.
"I am so very honored to be allowed to serve such a wonderful organization as Jazz In Arizona. It is important for both The Nash and the community that we assure a continued future for the evolution, education and performance of this quintessential American art form we call Jazz," said Berg. "We are thrilled to welcome Joe as a board member and look forward to working together with him as to fulfill the mission of The Nash," said Joel Robin Goldenthal, Executive Director. "His business experience, community knowledge, and passion for jazz will be instrumental in helping us realize the goals of our new strategic plan. He not only has an eye to recognize the nuanced interplay between musicians on stage as well as their interaction with the audience, he understands the balance needed for running a business." "Speaking on behalf of The Nash's board, we are excited to have Joe join our team," said Bryan Albue, President of Jazz In Arizona, Inc. "He brings a wealth of business experience to our non-profit enterprise, and a strong desire to connect us to others in the business community for mutual benefit." The Nash is named for "the most valuable player" in jazz (Modern Drummer Magazine) and Phoenix native, drummer Lewis Nash. Located in the heart of downtown Phoenix on "Roosevelt Row," The Nash offers a full calendar of live performances and ensures the future of the iconic art of jazz through its educational and outreach programs. The Nash hosts classic jazz and new music concerts, performances by student musicians, local pros and touring artists, weekly jazz jam sessions, workshops, master classes, and clinics. Educational programs offer programs to develop emerging jazz musicians and public appreciation for this original American art form. Find more information on The Nash's programs and performances online at
www.thenash.org
or on Facebook and Twitter.