Photo Coverage: LOVE LETTERS at The High Chaparral Reunion 2016
All roads lead to Tucson for the 2016 High Chaparral Reunion was held March 17-20, 2016 at Casino del Sol Resort and Old Tucson Studios.
The High Chaparral Reunion brings together stars, stuntmen, cast members and others involved in the making of some of television's most beloved series and feature films, including the classic Western drama for which the festival is named. The High Chaparral was a highly acclaimed television series that helped put Tucson on the map. Set in Tucson in the 1870s and airing on NBC from 1967 to 1971, the hit series was filmed in large part at Old Tucson and other outdoor settings around town. New this year, and due to popular demand, the 2016 festival is expanding beyond The High Chaparral series. Stars from a variety of feature films and TV series were in attendance.
The Reunion also had events and shows featuring some of the celebrities that were in attendance.
One of which was:
Love Letters a play by A. R. Gurney that was a finalist for the Pulitzer Prize for Drama. The play centers on two characters, Melissa Gardner and Andrew Makepeace Ladd III. Using the epistolary form sometimes found in novels, they sit side by side at tables and read the notes, letters and cards - in which over nearly 50 years, they discuss their hopes and ambitions, dreams and disappointments, victories and defeats - that have passed between them throughout their separated lives.
Roberta Shore played Melissa, Some of the other shows she is kniown for are several
Walt Disney
productions featuring the Mouseketeers, as French-speaking Franceska in The Shaggy Dog and as regular Betsy Garth on The Virginian.
Boyd Magers is a Western Author, Researcher and Publisher of Western Clippings.
Photo Credit: Genevieve Rafter Keddy

Roberta Shore

Roberta Shore and Boyd Magers

Boyd Magers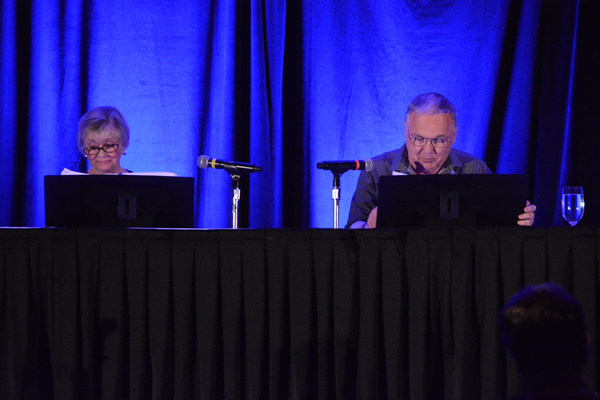 Roberta Shore and Boyd Magers

Boyd Magers and Roberta Shore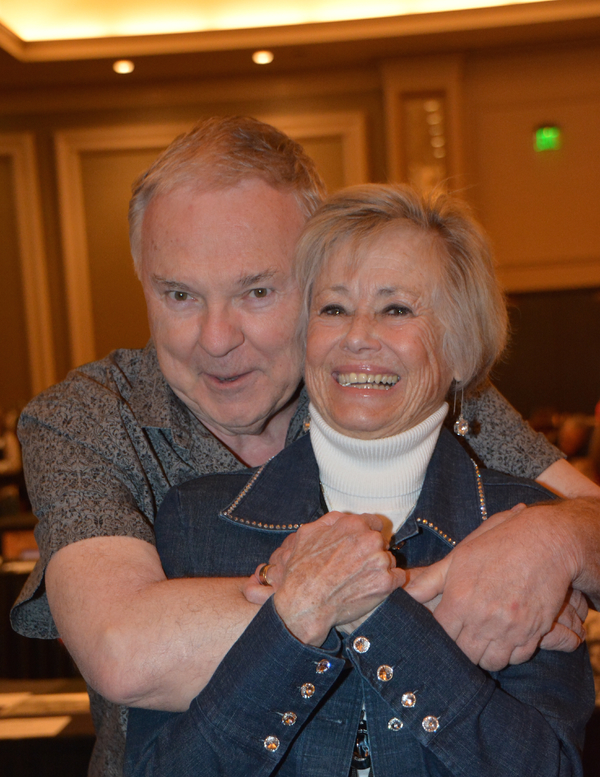 Boyd Magers and Roberta Shore