Photo Flash: CATS Manila Official Production Shots - First Look!
The international producers of "Cats: Now and Forever" in Manila --  Lunchbox Theatrical Productions, David Atkins Enterprises, Concertus and All Youth Channels in association with The Really Useful Company Asia Pacific - have been kind enough to share with BroadwayWorld.com their first set of official production shots of the Broadway musical that is currently taking Manila by storm. 
"Cats" is based on American poet, playwright and literary critic T.S. Eliot's letters and poems to his godchildren compiled in a book entitled "Old Possum's Book of Practical Cats" (1939).  Theatre legend Sir Andrew Lloyd Webber ("Sunset Boulevard", "The Phantom of the Opera") set to music most of the poems in Eliot's book, which led to the opening of a new musical called "Cats" at the New London Theatre on May 11, 1981. The West End production ran for 21 years with 8,949 performances. 
The musical also transferred to Broadway at the Winter Garden Theatre on October 7, 1982, which ran for 18 years.  It holds the record as the second longest-running show in Broadway history with 7,485 performances.  Webber's "The Phantom of the Opera" is Broadway's longest-running show with 9,000 performances and still counting!
"Cats" is best known for its whimsical feline makeup and costumes; John Napier's ("Sunset Boulevard", "Miss Saigon") revolving junkyard themed stage in the Broadway production; Gillian Lynne's ("The Phantom of the Opera", "The Secret Garden") funky '80s jazz choreography; and one of Webber's earlier hit songs "Memory", whose lyrics were written by the show's director Trevor Nunn ("Les Miserables", "Little Night Music") based on Eliot's poem "Rhapsody On A Windy Night".
The international tour cast playing at the Cultural Center of the Philippines (CCP), Tanghalang Nicanor Aberlardo, is almost the same set of actors who performed for Lunchbox Theatrical Productions and David Atkins Enterprises' touring productions of "Cats" in Australia, Singapore, China et al. 
Tony award-winning Filipino actress Lea Salonga ("Miss Saigon", "Flower Drum Song") returns to the local musical theatre stage as the former Glamour Cat Grizabella.  She gets to sing the show's big song "Memory" in its entirety in Act Two. 
Like a litmus test to determine whether there is a theatergoing market for imported Broadway shows in Manila, the success of "Cats" would, hopefully, pave the way for the more ambitious grand scale production of "The Phantom of the Opera" in 2012. 
"Cats" in Manila has recently announced an extension till Sunday, August 22, 2010 due to tickets in high demand.
To avail of the show's limited family packages (show tickets with discounts), call Ticketworld at (632) 891-9999 or log onto www.ticketworld.com.ph.
Corporate ticket buyers may also host their key clients, customers, staff and friends as part of a limited number of corporate hospitality evenings, where cocktails will be served in a themed area.  Contact (63) 9159857830 or (632) 4038646/4038678.
Visit "Cats" official web site at www.lunchbox-productions.com.
Photos by Jasper Lucena



"Cats: Now and Forever"

"Cats: Now and Forever" Cast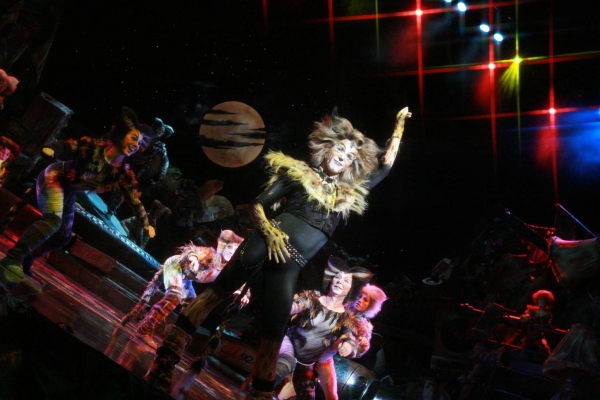 John O' Hara (Rum Tum Tugger)

"Cats: Now and Forever" Cast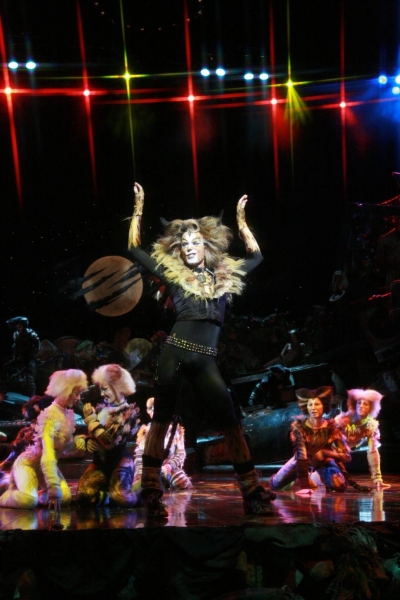 John O' Hara (Rum Tum Tugger)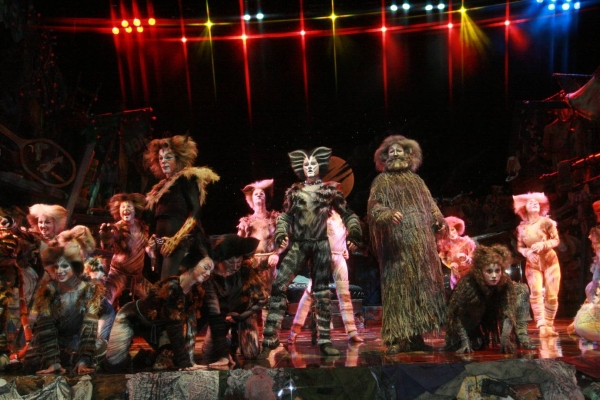 "Cats: Now and Forever" Cast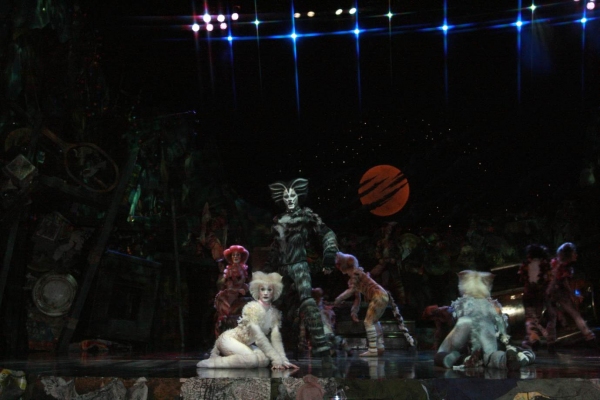 Shaun Rennie (Munkastrapp)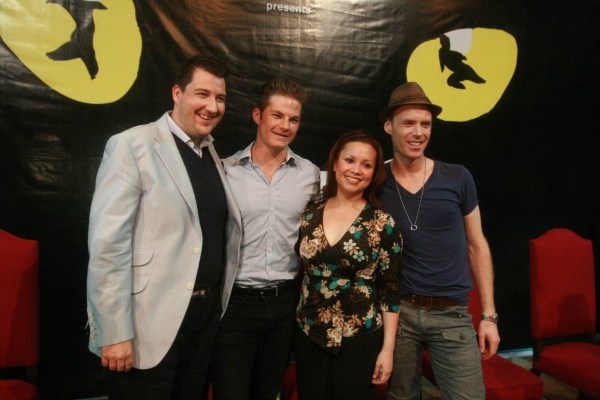 John Ellis, Shaun Rennie, Lea Salonga, and John O' Hara

Tim McFarlane of The Really Useful Group Company Asia Pacific, John Ellis, Shaun Rennie, Lea Salonga, John O' Hara, and James Cundall of Lunchbox Theatrical Productions