Photo Flash: First Look at Pennsylvania Shakespeare's MEASURE FOR MEASURE
Virtue and sin collide in Shakespeare's provocative Measure for Measure, opening on Saturday, July 20 on the Pennsylvania Shakespeare Festival's main stage. With previews July 18 and 19, the play runs through August 4 in repertory with the same cast performing in The Importance of Being Earnest. BroadwayWorld has a first look at the cast in action below!
Directed by Fontaine Syer, Measure for Measure takes the audience to the city of Vienna, where corruption abounds. The Duke of Vienna, Vincentio, played by Greg Wood, leaves his seemingly moral deputy Angelo, played by Blake Ellis, to restore the city to decency.
The novice Isabella, played by Erin Partin, is forced to confront a choice between immorality and execution, with her imprisoned brother's life hanging in the balance.
The cast includes Wayne S. Turney as the ancient lord Escalus and Brad DePlanche as the servant to the prurient Mistress Overdone, Pompey. Playing the Provost, the prison lord who carries out all of Angelo's orders is Dan Hodge, who won the 2011 Barrymore for Outstanding Leading Actor. Suzanne O'Donnell appears as Mistress Overdone, a bawd.
Bob Phillips has designed scenery. Marla Jurglanis has designed the costumes, and PSF's resident designer Matthew Given designed sound. Lighting has been designed by Thom Weaver. Stacy Renee Norwood serves as stage manager, with Alison Hassman as assistant stage manager. Assistant director is Ian Bedford.
Performances are set for Tuesday, July 23 at 7pm; Wednesday, July 31 at 8pm; Thursday, July 18 & 25 at 8pm; Friday, July 19 & August 2 at 8 pm; Saturday, July 20 & 27 at 8pm & August 3 at 2 pm; Sunday, July 21 at 7:30pm & August 4 at 2pm. Tickets run $25-55, with discounts for students, seniors, subscribers and groups available. To order, call the box office at: 610.282.WILL [9455] or order online at www.pashakespeare.org.
Photo Credit: Lee A. Butz

: Alexie Gilmore as Mariana and Erin Partin as Isabella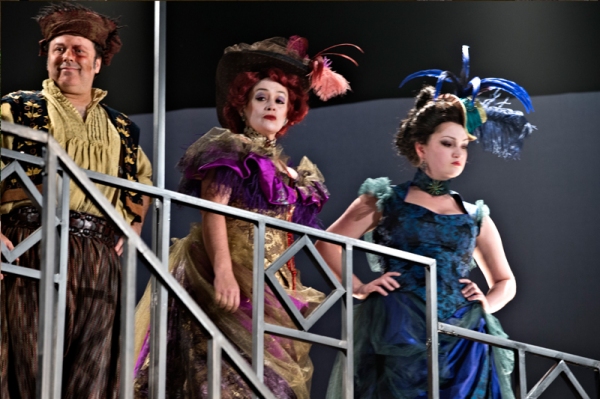 Brad DePlanche, Suzanne Oâ€Donnell and Katie Wilson

Erin Partin as Isabella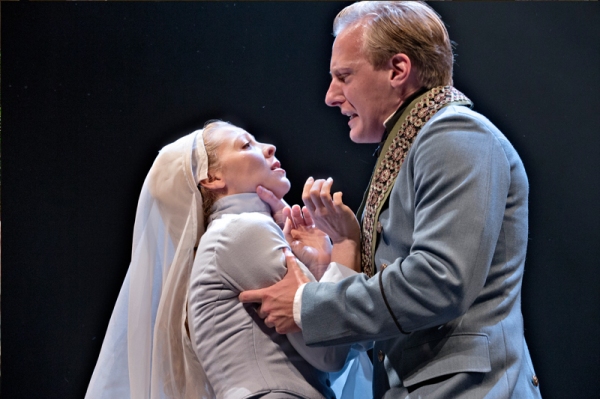 Erin Partin as Isabella and Blake Ellis as Angelo

Greg Wood as Vincentio and Jequrey Slaton as Friar Thomas
Featured at the Theatre Shop
T-Shirts, Mugs, Phone Cases & More




More Hot Stories For You