Bucks County Playhouse Launches Play Discovery Reading Series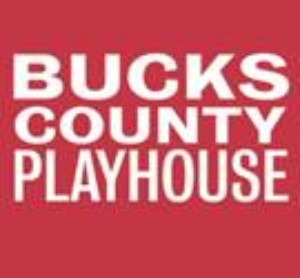 Audiences will have a chance to experience both lesser known classic plays and new works when Bucks County Playhouse launches its Play Discovery Reading Series with a reading of "The Outgoing Tide" by Philadelphia playwright Bruce Graham on November 14 at 7:30 p.m. Directed by four-time Oscar nominee, Marsha Mason, "The Outgoing Tide" is the first of several plays that will be part of the series for which Mason also serves as curator. Additional titles will be announced shortly.
The November 14 benefit reading will take on place on the stage of Bucks County Playhouse and will be followed by a post-show discussion. Tickets are $20. The November 14th reading will follow a November 12, invitation-only reading at The Players in New York City.
Along with directing the benefit reading, Mason will appear in the cast alongside Peter Strauss ("Rich Man, Poor Man") and Michael Nathanson (Netflix's "The Punisher" and BCP's "Chapter Two"). Victor Slezak ("Blue Bloods") will narrate.
A stunning drama about aging and personal choice, "The Outgoing Tide" tackles universal themes with dark humor. Gunner, a retired teamster, has an unconventional plan for his family's future. His wife and son have plans of their own. As the autumn winds down and their time at their Chesapeake Bay summer cottage comes to an end, the three of them will engage in high stakes arguments to convince the other that their plans are the best for everyone.
"I am particularly excited about the opportunity to curate this new series for the Playhouse," says Mason. "Peter Strauss is so passionate about this play and for good reason. The play is beautifully rendered and deeply moving, and deals with topics and themes that are universal and relatable. I love New Hope audiences, and I look forward to presenting this reading at the Playhouse."
"We are so honored to have Marsha curate this new series for the Playhouse," says Producing Director Alexander Fraser. "This series gives us the opportunity to take a fresh look at some wonderful plays - both old and new - and perhaps even give us the chance to rediscover some works that have special meaning to the Playhouse and its storied history. Plus, any opportunity we have to bring Marsha back to our stage makes me very happy."
About the Playwright: Bruce Graham's plays include "Burkie," "Early One Evening At The Rainbow Bar & Grille," "Moon Over The Brewery," "Minor Demons," "Belmont Avenue Social Club," "The Champagne Charlie Stakes," "Desperate Affection" "Coyote On A Fence" (Winner of The Rosenthal Prize, Two Drama Desk Nominations - the West End production starred Ben Cross) "According To Goldman," "Dex And Julie Sittin' In A Tree" and "The Outgoing Tide" (which originally starred John Mahoney and Rondi Reed). Graham played Lenny in his play "Any Given Monday," which won the 2010 Barrymore Award for Best New Play. His one-man show, "The Philly Fan," plays semi-continuously throughout the Philadelphia area. "Something Intangible" won seven 2009 Barrymore Awards including Best New Play. His film credits include "Dunston Checks In," "Anastasia" and "Steal This Movie." T.V. MOVIES: "Hunt for the Unicorn Killer," "The Christmas Secret," "Ring of Endless Light" (Humanitas Award Winner - Best Children's Screenplay), "Right on Track," "Tiger Cruise," "The Most Wonderful Time of the Year," "Trading Christmas." His work on television included "Roseanne," "Leg Work" and various soap operas.
About the Cast:
Marsha Mason has received 4 Academy Awards nominations for her roles in the films "The Goodbye Girl," "Cinderella Liberty," "Only When I Laugh" and "Chapter Two." She has been the recipient of 2 Golden Globe Awards for her film roles and an Emmy Award nomination for her role on "Frasier." Her television credits have included her recurring role on ABC TV's "The Middle," "The Good Wife," "Madam Secretary," and "Grace & Frankie." While most know her from her roles on film and television, her Broadway credits include "Impressionism" with Jeremy Irons, "Steel Magnolias," "The Night of the Iguana," "The Good Doctor," "King Richard III" and "Cactus Flower." Regionally she has starred in "All's Well That Ends Well" at Shakespeare Theatre in Washington, DC, "A Doll's House" at ACT in San Francisco, "Arms and The Man" at Old Globe Theatre in San Diego and "Watch on the Rhine" at Arena Stage in Washington, DC. She has directed "Chapter Two" and "Steel Magnolias" at the Bucks County Playhouse, the first female "An Act of God" with Paige Davis at the Arizona Theatre Company and the world premiere of Tennessee Williams' "Talisman Roses" starring Amanda Plummer at the Tennessee Williams Festival in Provincetown, MA.
Michael Nathanson has been seen on TV as a s series regular on Marvel's "The Punisher" (Netflix) and Steven Soderbergh's "The Knick" (HBO/Cinemax). Other television credits include "The Marvelous Mrs. Maisel;" "Madam Secretary;" "Chicago Med;" "Unforgettable;" "The Good Wife;" "Law & Order;" "Rescue Me;" "30 Rock." On screen, Michael has been seen in "Side Effects;" "The Wolf of Wall Street;" "Time Freak" (Oscar Nominee). Michael is currently playing Ali Hakim in the Daniel Fish directed "Oklahoma!" at St. Ann's Warehouse. He appeared in the national tour of "The Lion King" as well as shows with Lincoln Center, Yale Rep, Bucks County Playhouse, Two River Theater, Guild Hall.
Peter Strauss recently appeared in "Operation Finale" with Ben Kingsley and Oscar Issac. Born in New York City, he attended The Hackley School in Tarrytown, NY and graduated from Northwestern University. He starred on Broadway in "Einstein and the Polar Bear." Off-Broadway he was recently seen as Ben Bradley in "Top Secret: The Battle for the Pentagon Papers" at New York Theater Workshop, "Sabina" at Primary Stages, "Chinese Friends" at Playwrights Horizons and most recently "The Outgoing Tide" at Primary Stages. Films include "The Last Tycoon," "The Secret of Nimh," "Nick of Time," "xx2: State of the Union," and "License to Wed." Select television credits include: "Rich Man, Poor Man," "Masada," "The Jericho Mile," "Heart of Steel," "Tender is the Night," "Kane and Abel," "Men Don't Tell,' and "The Yearling." He won the Emmy Award as Best Actor in a Film for "The Jericho Mile."
Victor Slezak recently filmed "The Torture Report" and episodes of "Blue Bloods" for CBS. He can also be seen in "Tom Clancy's Jack Ryan" on Amazon, "The Land of Steady Habits" (Netflix) and "The Americans" on FX. Favorite Theatre experiences include "Ghosts" opposite Geraldine Page, "The Graduate" opposite Kathleen Turner and "Suddenly Last Summer" opposite Elizabeth Ashley.
Single tickets are $20. For complete details, and to purchase tickets, please visit buckscountyplayhouse.org, call 215-862-2121, or visit the box office at 70 South Main Street, New Hope, PA.