ActorsNET's THE CHARITABLE SISTERHOOD CHRISTMAS SPECTACULAR Opens December 1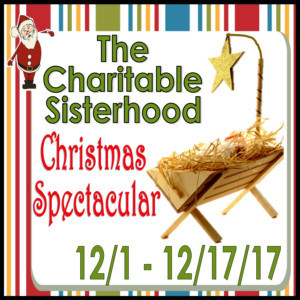 For the holidays, ActorsNET continues its 22nd season with the REGIONAL PREMIERE of a new Bo Wilson comedy - a sequel to his riotous romp, The Charitable Sisterhood of the Second Trinity Victory Church, which ActorsNET staged three seasons ago at its theatre in Morrisville, PA. In the original, a southern church's ladies club saved a young runaway. This time around, they try to save Christmas for their parish after the figure of baby Jesus is stolen from their crèche.
Directed by Joe Doyle and reuniting from their original cast Virginia Barrie of Ewing, NJ; Allison Deratzian of North Wales, PA; and Maryalice Rubins-Topoleski of Trenton, NJ. Joining the sisterhood is Susan Fowler of Yardley, PA. Susan Blair of Philadelphia rounds out the cast as leader of a rival church's ladies group. Maryalice and Hayley Rubins-Topoleski are the co-producers. Set design by Cheryl Doyle. Costumes by Alice Topoleski. Lighting design by Andrena Wishnie of Morrisville. Sound design by Joe Doyle. Stage managed by Julie McMillan. Presented by special arrangement with Dramatic Publishing Company of Woodstock, IL.
SHOW DATES: Dec. 1 - 17, 2017. (Nine performances only)
TIMES: Fridays and Saturdays, 8 p.m. and Sundays, 2 p.m.
PLACE: The Heritage Center Theatre, 635 North Delmorr Avenue (Route 32), Morrisville, PA - near the Calhoun Street Bridge.
ADMISSION: $20 for adults, $17 for seniors (62+), $15 for WHYY cardholders and students. $10 for children under 13. Group rates available for ten or more.
TO RESERVE: Call the nonprofit Actors' NET at 215-295-3694 or email actorsnet@aol.com.