HERNAN GENE: AKA HAMLET Comes to Gran Teatro Nacional This Week
Performances are 20 & 21 September.
Un espectáculo en solitario de Hernán Gené (A partir de la obra de William Shakespeare y de algunas palabras de Juan Carlos Gené).
SOBRE HERNÁN GENÉ
Hernán Gené, es uno de los máximos exponentes del teatro físico, tanto en Europa como en América Latina. Su teatro es una suerte de gabinete de curiosidades, un almanaque de opiniones y genialidades, citas, pasajes preferidos, recopilación de amores, odios, fantasías, experiencias, viajes que nunca terminan, pero es, en especial, un teatro escrito sobre el misterio de estar vivo, sobre el poco o nulo control que tenemos sobre lo que nos seduce: el misterio sigue siendo por qué algo muy concreto -y no otra cosadespierta nuestro interés.
SINOPSIS
Un actor confundido entre el sueño y la vigilia se ve obligado a replantearse su vida en el teatro después de recibir la visita del fantasma de su padre que le ordena -no sabemos si ordena, ruega, suplica o exhorta- a llevar a escena un texto inacabado. La tarea no es fácil para este Hamlet moderno, que debe sumergirse en el archivo de su padre para encontrar el texto de esa obra y elucubrar la forma de encarnarla. En su imaginario se entremezclan, entre otros, su infancia, Robin Hood, las palabras y los personajes de Shakespeare, el clown, la Pampa infinita, su primera novia, el pop, el Renacimiento, el cine de aventuras, Borges y Corto Maltés.
ENTRADAS
Las entradas serán gratuitas y se asignarán por sorteo que se hayan inscrito correctamente a participar mediante la plataforma de Joinnus.
Los participantes podrán inscribirse para obtener una entrada doble para una de las dos fechas (20 o 21 de septiembre) desde el día 13 de septiembre a las 12 m. hasta el 15 de septiembre a las 11:59 p.m.
El sorteo se realizará entre todas las personas inscritas el día viernes 16 de septiembre. La lista de ganadores será publicada el viernes 16 de septiembre a mediodía en las redes sociales del Gran Teatro Nacional. El GTN enviará un correo electrónico con esta información a cada persona que resulte ganadora.
Para la realización del sorteo, sólo se considerará una inscripción por usuario, mediante la corroboración del DNI o documento de identidad.
Serán 90 ganadores por fecha de una entrada doble cada uno.
Joinnus asignará las entradas correspondientes en la cuenta de cada uno de los 180 ganadores, estas serán de presentación obligatoria para el ingreso el día de la función. El ingreso se hará a través del escaneo de la entrada digital y la ubicación en los asientos será por orden de llegada.
MÁS INFORMACIÓN:
Edad recomendada: +18 años
Duración: 70 minutos
Estacionamiento gratuito para autos y bicicletas: Calle Del Comercio S/N Puerta 6 del Ministerio de Cultura (mostrar entrada al ingresar)
More Hot Stories For You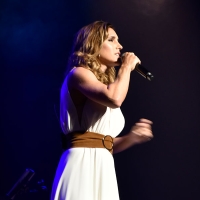 SOLEDAD Comes to Gran Teatro Nacional This Week

November 28, 2022

La cantautora con más fuerza y energía de Argentina vuelve a los escenarios con una gira por diferentes países de Latinoamérica e Israel. La Sole es también reconocida conductora y anfitriona en programas musicales de televisión.
---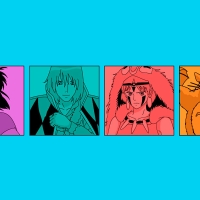 Animatissimo: Kaze No Rondo Comes to Gran Teatro Nacional This Weekend

November 25, 2022

Animatissimo, el ensamble instrumental dedicado al anime y los videojuegos en Perú regresa con su nuevo espectáculo: "Animatissimo: Kaze no Rondo"; una peregrinación musical en la que -guiados por lo cálido y sublime de la orquesta sinfónica- navegaremos entre los fantásticos e impredecibles mundos del universo cinematográfico del Studio Ghibli, con música compuesta por el renombrado compositor Joe Hisaishi.
---
Orquesta Sinfónica Nacional Performs Mozart y Brahms at Gran Teatro Nacional This Week

November 21, 2022

La Orquesta Sinfónica Nacional del Perú, bajo la dirección del maestro italiano Matteo Pagliari, presenta su último concierto en el Gran Teatro Nacional de la Temporada 2022. El elenco se reúne por última vez en el año en el primer escenario del país para presentar un programa dedicado a dos grandes figuras del repertorio académico internacional: Wolfgang A. Mozart y Johannes Brahms.
---
Ballet Folclórico Nacional Presents Retablo Amazónico at Gran Teatro Nacional This Week

November 7, 2022

Tras una pausa de dos años a raíz de la pandemia, el Ballet Folclórico Nacional del Perú presenta "Retablo Amazónico" en el Gran Teatro Nacional, espectáculo contemporáneo inspirado en nuestra Amazonía y que busca generar conciencia ambiental y social mediante diversos lenguajes de la danza, música, teatro y recursos audiovisuales, rindiendo homenaje a lideresas y líderes amazónicos que lucharon por los derechos de sus comunidades.
---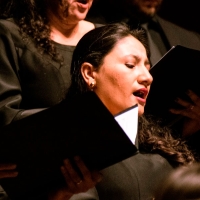 La Perricholi: Temporada de Ópera 2022 Comes to Gran Teatro Nacional This Week

October 27, 2022

¡Regresa la Temporada de Ópera del Ministerio de Cultural al Gran Teatro Nacional! En el marco de su 9na edición se presenta "La Perricholi" ópera de Jacques Offenbach con la participación del Coro Nacional del Perú y la Orquesta Sinfónica Nacional del Perú.
---