Gran Teatro Nacional Presents Café Concierto: Paulo Uribe This Week
The event is on 29 September.
Disfruta el Café Concierto del Gran Teatro Nacional, en esta oportunidad disfrutaremos de la música Paulo Uribe, cantautor baladista.
Presencial: reserva tu entrada en Joinnus desde lunes de septiembre, 12 m.*
Digital: transmisión en Facebook
¡RECUERDA!
• Las entradas se agotan en minutos, te recomendamos tener tu cuenta abierta de Joinnus antes de registrarte.
• Solo podrás reservar de 1 a 2 entradas por usuario.
• La capacidad es limitada a 150 entradas porque el concierto se realiza en el foyer para tener una experiencia íntima y cerca al artista y disfrutar de un rico café
More Hot Stories For You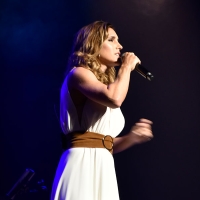 SOLEDAD Comes to Gran Teatro Nacional This Week

November 28, 2022

La cantautora con más fuerza y energía de Argentina vuelve a los escenarios con una gira por diferentes países de Latinoamérica e Israel. La Sole es también reconocida conductora y anfitriona en programas musicales de televisión.
---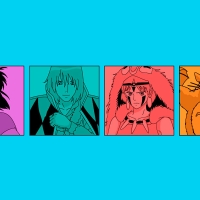 Animatissimo: Kaze No Rondo Comes to Gran Teatro Nacional This Weekend

November 25, 2022

Animatissimo, el ensamble instrumental dedicado al anime y los videojuegos en Perú regresa con su nuevo espectáculo: "Animatissimo: Kaze no Rondo"; una peregrinación musical en la que -guiados por lo cálido y sublime de la orquesta sinfónica- navegaremos entre los fantásticos e impredecibles mundos del universo cinematográfico del Studio Ghibli, con música compuesta por el renombrado compositor Joe Hisaishi.
---
Orquesta Sinfónica Nacional Performs Mozart y Brahms at Gran Teatro Nacional This Week

November 21, 2022

La Orquesta Sinfónica Nacional del Perú, bajo la dirección del maestro italiano Matteo Pagliari, presenta su último concierto en el Gran Teatro Nacional de la Temporada 2022. El elenco se reúne por última vez en el año en el primer escenario del país para presentar un programa dedicado a dos grandes figuras del repertorio académico internacional: Wolfgang A. Mozart y Johannes Brahms.
---
Ballet Folclórico Nacional Presents Retablo Amazónico at Gran Teatro Nacional This Week

November 7, 2022

Tras una pausa de dos años a raíz de la pandemia, el Ballet Folclórico Nacional del Perú presenta "Retablo Amazónico" en el Gran Teatro Nacional, espectáculo contemporáneo inspirado en nuestra Amazonía y que busca generar conciencia ambiental y social mediante diversos lenguajes de la danza, música, teatro y recursos audiovisuales, rindiendo homenaje a lideresas y líderes amazónicos que lucharon por los derechos de sus comunidades.
---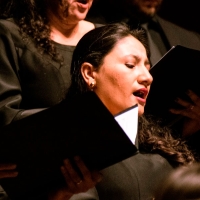 La Perricholi: Temporada de Ópera 2022 Comes to Gran Teatro Nacional This Week

October 27, 2022

¡Regresa la Temporada de Ópera del Ministerio de Cultural al Gran Teatro Nacional! En el marco de su 9na edición se presenta "La Perricholi" ópera de Jacques Offenbach con la participación del Coro Nacional del Perú y la Orquesta Sinfónica Nacional del Perú.
---