Date of Birth: October 19, 1935 (87)
Birth Place: Brooklyn, NY, USA
Latest News on Tony Lo Bianco
Stage Credits
  [Broadway]
1989
Fiorello LaGuardia
  [Broadway]
Broadway Revival Production, 1983
Eddie
  [Broadway]
1968
Michael Silverman
Arthur Korman (Standby)
  [Broadway]
1968
The Actor (Standby)
  [Broadway]
1967
Rudy Avarian
  [Broadway]
1965
Sergeant
  [Broadway]
1964
Prisoner
  [Broadway]
Performer
What The Babe Said and Joint Return
  [Off-Broadway]
2013
Sal Salerno
Ben
Tony Lo Bianco Awards and Nominations
Outer Critics Circle Awards - 1983 - Best Actor

Tony Lo Bianco, A View From the Bridge
Tony Awards - 1983 - Best Performance by an Actor in a Leading Role in a Play
Tony Lo Bianco, A View from the Bridge
Tony Lo Bianco News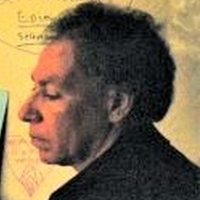 The Drama Book Shop Presents Reading and Signing of Ronald Rand's SOLO TRANSFORMATION ON STAGE
by Blair Ingenthron - Aug 27, 2022
Goodwill Cultural Ambassador world-acclaimed Solo Performer Ronald Rand, and author of 'SOLO TRANSFORMATION ON STAGE: A Journey into the Organic Process of the Art of Transformation' will give an in-person Reading and Signing on September 19th @ 5:30 pm at The Drama Book Shop. Special guests scheduled include Stephen Lang & Anita Hollander.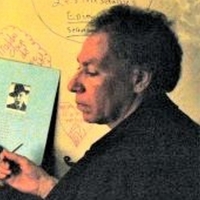 World-Acclaimed Solo Performer Ronald Rand Releases New Book SOLO TRANSFORMATION ON STAGE
by A.A. Cristi - Dec 7, 2021
For the first time ever, Ronald Rand allows us to enter into his two-hour transformation as he embodies 79-year-old Harold Clurman, the 'Elder Statesman of the American Theatre,' as he brings him to life in his world-acclaimed solo play, LET IT BE ART! performing in 25 countries and twenty states.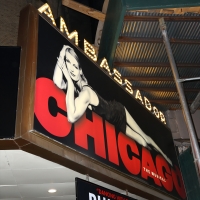 Theater Stories: The Many Stars of CHICAGO, the CHARLIE BROWN Revival & More About the Ambassador Theatre!
by Chloe Rabinowitz - Jan 24, 2021
Learn all about the Ambassador Theater's best known shows including Bring in 'da Noise, Bring in 'da Funk and You're a Good Man, Charlie Brown, plus the many stars to have graced the stage in Chicago and much more!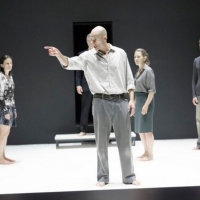 PLAY OF THE DAY! Today's Play: A VIEW FROM THE BRIDGE by Arthur Miller
by Chloe Rabinowitz - Apr 9, 2020
During this time when productions all over the world have been put on pause, we are coming together to celebrate plays that have left their mark on theater history. This week we will be focusing on the plays of Pulitzer Prize winning playwright, Arthur Miller. Today's play, A View From the Bridge!
Deborah Norville to be Honored with the 2020 Heart of Champion Award
by Sarah Jae Leiber - Jan 24, 2020
"Together We Soar" is the theme of the 2020 HeartShare Spring Gala and, on March 19, more than 600 corporate sponsors, partners, Board Members, philanthropic supporters and members of the HeartShare community will gather at New York's iconic Ziegfeld Ballroom to celebrate the achievements of three inspiring honorees who are committed to lifting the vulnerable communities HeartShare serves, helping individuals of all abilities live independent lives:
Rosanna Scotto and Jim Kerr to Co-Host the 2020 HeartShare Spring Gala
by Kaitlin Milligan - Jan 15, 2020
William R. Guarinello, President and Chief Executive Officer, HeartShare Human Services of New York, announced the co-hosts and honorary co-chairs for the 2020 HeartShare Spring Gala, the nonprofit's largest annual fundraiser, to take place on Thursday, March 19, at the Ziegfeld Ballroom in New York City.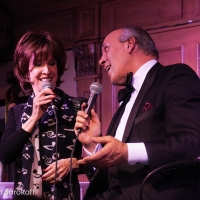 Photo Coverage: 'Baby It's Cold Outside' at the Friars Club as Deana Martin Duets With Steven Maglio
by Stephen Sorokoff - Dec 17, 2019
Some Radio and TV Stations may be refusing to play Frank Loesser's Academy Award-winning song, but Deana Martin and Steven Maglio sang it last night at the Friars Club to a jam packed room of gloriously festive and politically incorrect Friars. They joined the ranks of celebrities who have recorded the tune such as, Idina Menzel & Michael Buble', Esther Williams & Ricardo Montalban, Ella Fitzgerald & Louis Jordan, Margret Whiting & Johnny Mercer and the composer Frank Lesser and his wife Lynn Garland.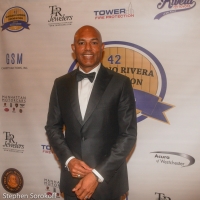 Photo Coverage: Yankee Legend and First-Ballot Hall Of Famer Mariano Rivera Honored At Marina Del Rey
by Stephen Sorokoff - Nov 17, 2019
Last night, celebrities, sports icons, family, and friends gathered at the Mariano Rivera Foundation Gala to benefit The New Learning Center For Children in New Rochelle, NY.
16th-Annual Christmas In Italy Comes to Carnegie Hall Starring Cristina Fontanelli
by Stephi Wild - Oct 17, 2019
Award-winning singer and PBS/WNET and NY affiliates Host for Andrea Bocelli, Michael Buble and Il Volo, CRISTINA FONTANELLI brings her program of Italy's best-loved songs, arias, Neapolitan and Christmas classics during her 16th-Annual 'Christmas In Italy' show at the Zankel Hall at Carnegie Hall on Sunday, December 8 at 3 p.m. Called a 'Vocal genius' by the New York Sun, Ms. Fontanelli's show is a love letter to her Italian heritage.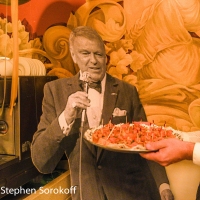 Photo Coverage: Deana Martin & Tony Danza Celebrate 75 Years of Patsy's Italian Restaurant
by Stephen Sorokoff - Sep 24, 2019
You can go to the Museum of the City of New York to relive our town's exciting history or you can walk into Patsy's Italian Restaurant on 56th street and sit at the same table that Frank Sinatra and his pals dined at.  Dean Martin also had his spaghetti at Patsy's. Last night his daughter Deana Martin enjoyed some Pasta (although she doesn't look like she ever touched the carbs) topped with Patsy's great sauce (also on your grocers shelves) during the establishment's 75th Anniversary  invited guests only celebration.  You can also sit at the tables where present celebrities such as Al Pacino, Alec Baldwin, Tom Hanks, Madonna, George Clooney, Sean "Diddy" Combs, David Letterman, Oprah Winfrey, Keanu Reeves, Jennifer Lopez, Barbara Streisand, Tony Bennett, Robert DeNiro, Michael Buble, Don Rickles, Josh Groban, Jacklyn Smith, Phyllis George, Calvin Klein, Jerry Seinfeld, James Gandolfini, Christie Brinkley, Jon Bon Jovi, Liza Minelli, Chris Noth, Tony Danza, Farrah Fawcett, Kate Hudson, Chevy Chase, Cheryl Ladd, and Patty LaBelle,  regularly enjoy arguably some of the finest Italian cuisine in the world.  Geno Vento, Owner of the Philadelphia Original Geno's Cheesesteak even flew in for the event to get tips on how to successfully serve food for 75 years.  Who knows, maybe they served Italian baby food in 1944 when "Patsy" Scognamillo opened the place and my parents took me along with them.
Tony Lo Bianco Frequently Asked Questions
How many Broadway shows has Tony Lo Bianco been in?
Tony Lo Bianco has appeared on Broadway in 8 shows.
How many West End shows has Tony Lo Bianco been in?
Tony Lo Bianco has not appeared in the West End
What awards has Tony Lo Bianco been nominated for?
Best Actor (Outer Critics Circle Awards) for A View From the Bridge and Best Performance by an Actor in a Leading Role in a Play (Tony Awards) for A View from the Bridge .
What awards has Tony Lo Bianco won?
Best Actor (Outer Critics Circle Awards) for A View From the Bridge.