Latest News on Leslie Carrara-Rudolph
Leslie Carrara-Rudolph News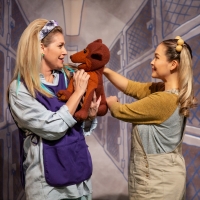 Photos: First Look At RESCUE RUE, A New Musical Fairytale At DR2 Theatre In NYC
by A.A. Cristi - Dec 16, 2021
Here's a first look at Rescue Rue, a new musical fairytale created by Emmy-winning Stacey Weingarten being staged at DR2 Theatre (103 East 15th Street) in NYC through Jan 16th.
Photo Flash: Stewart Green's Look At The October 26th Edition of THE LINEUP WITH SUSIE MOSHER at Birdland Theater
by Stephen Mosher - Nov 9, 2021
Stewart Green was once again on hand to capture another fabulous week with Susie Mosher and THE LINEUP
BWW Review: John Tartaglia Goes Puppet-Less And Tells Us All We BETTER GET TO LIVIN' at Feinstein's/54 Below
by Bobby Patrick - Jul 22, 2021
John Tartaglia (Avenue Q, Shrek the Musical, Fraggle Rock, Sunday Funday On Broadway) returns to Feinstein's/54 Below in a brand spanking new uplifting, uproarious (and maybe occasionally just a little bit inappropriate) show to celebrate 35 years of his eclectic career.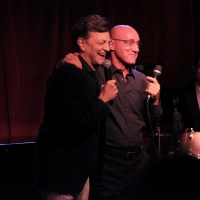 BWW Review: Jim Caruso and Susie Mosher Prove the CAST PARTY and LINEUP Magic is Still There At Birdland
by Stephen Mosher - Jul 7, 2021
Fifteen months off of the stage certainly hasn't diminished their light, their talent, or their on stage instincts. Ms. Mosher and Mr. Caruso are back, they're in fine form, and they are rarin' to go.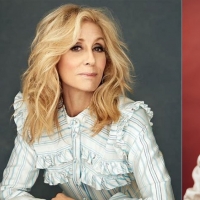 Betty Buckley, Judith Light & More Take Part in The Lavender Effect Virtual Pride Parade
by Sarah Jae Leiber - May 28, 2021
This year's Virtual PRIDE Parade's Host & Grand Marshall is Alec Mapa. Mapa's TV and film credits include Ugly Betty, Switched at Birth, Doom Patrol, You Don't Mess with The Zohan and Connie and Carla.  He lives in Los Angeles with his husband Jamison and Son Zion. 
André De Shields, Bobby Cannavale, Laura Bell Bundy and More Join SAVE WEST BANK CAFE VIRTUAL TELETHON
by Chloe Rabinowitz - Dec 24, 2020
Since 1978, West Bank Cafe has been one of the epicenters of New York City's theatre community, and due to the pandemic, it is on the verge of permanently closing. With Broadway dark, tourism down, indoor dining closed, and no relief plan in sight, 2020 has created a plethora of financial problems for the beloved theater district institution.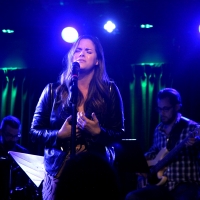 BWW Feature: And The Nominees Are... BEST LIGHTING/BEST SOUND DESIGN
by Stephen Mosher - Dec 12, 2020
This year Broadway World is proud to acknowledge the work of these designers who make sure the shows are lit so you can see them and amplified for the hard of hearing (What?!).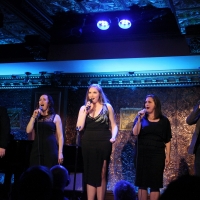 BWW Feature: And The Nominees Are... BEST RECURRING SERIES
by Stephen Mosher - Dec 8, 2020
The nominees for the Broadway World Award in the category of Best Recurring Series are some of the most well-liked and well attended shows in town... when the clubs are open, of course. See them in action here!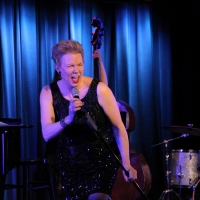 BWW Feature: And The Nominees Are... BEST DEBUT SHOW - RUN OF SHOWS
by Stephen Mosher - Dec 2, 2020
When these artists decided to take a huge step onto a small stage, they got it right, right from the start. These are the nominees for the Broadway World Award for BEST DEBUT SHOW - RUN OF SHOWS.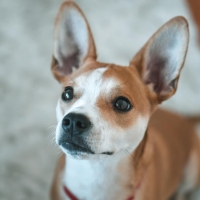 BWW Feature: Cabaret Critters
by Stephen Mosher - Nov 25, 2020
What are you Thankful for this year? These members of the cabaret and club community are particularly thankful for their animal babies.