Photo Flash: John Tartaglia, et al. at PUPPET PALOOZA
On Monday, October 17, 2011, The New 42nd Street Gala, "Puppet Palooza," honored Cheryl Henson, President of The Jim Henson Foundation with the second annual New Victory Arts Award. The annual event, which celebrates The New Victory® Education Program, began with a performance honoring Henson at The New Victory Theater, 209 West 42nd Street. Tony Award nominee John Tartaglia (Avenue Q) hosted the evening featuring Joey Arias in a performance directed by Basil Twist; from "Sesame Street" Big Bird and Telly Monster; cast members from Cummins and Scoullar's The Little Prince; Heather Henson and IBEX Puppetry; Tony Award winner Bill Irwin; Ralph Lee's Mettawee River Theatre Company; dancer/choreographer David Neumann; On the Lam Street Band; and the Reduced Shakespeare Company.
Check out photos from the big event below!
Co-Chairs for the event were
Sarah Long
Solomon and
David Solomon
,
Isaac Mizrahi
, and Fiona and
Eric Rudin
. Vice-Chairs were Emily Blavatnik, Robert Couturier and
Bill Irwin
. The Gala Committee includ
Ed Carlo
Bronzini Vender and Tanya Traykovski; Edwin A. Finn, Jr.; Ann Gottlieb; Heather Henson; Jane Henson;
Lisa Henson
; Nathalie Kaplan; Gillian and Sylvester Miniter; Clifford Ross; Mara and Ricky Sandler; and Andrew Solomon and John Habich Solomon. For the second year in a row, Thomson Reuters was the Gala Corporate Sponsor.
Cora Cahan
, President of The New 42nd Street, said, "The New 42nd Street is honored that Cheryl Henson accepted the second annual New Victory Arts Award in recognition of her leadership, support and graceful advocacy of the works of puppeteers and their artistry."Since the New Vic opened in 1995, the nationally recognized, award-winning New Victory Education Program has partnered with 465 schools and after-school programs and served 355,000 students and teachers. The comprehensive program provides pre-K-12th grade students access to exemplary live theatergoing experiences and correlating model arts education activities in the classroom that deepen students' theater-going experiences. The high-quality, compelling arts curriculum aligns with the New York City Department of Education's Blueprint for Teaching and Learning in the Arts. During the 2011-12 season, the New Victory Education Program will provide 36,500 tickets to students and teachers for week-day school-time and after-school shows at just $2 per ticket. Throughout the year, The New Victory will conduct 1,070 free pre- and post-performance in-classroom workshops led by New Vic Teaching Artists.
Photo Credit: Susan Cook


Curtain call at Puppet Palooza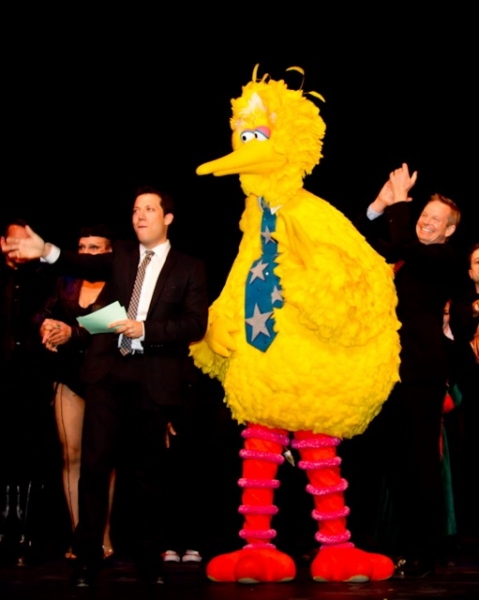 Curtain call at Puppet Palooza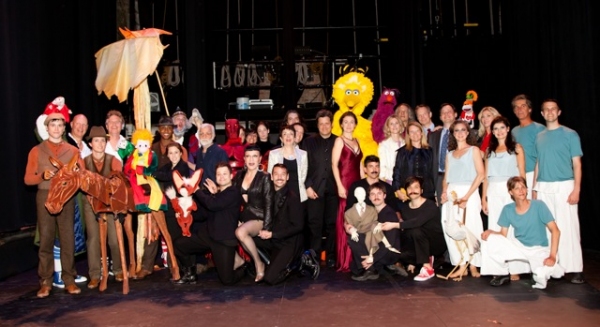 Curtain call at Puppet Palooza

Curtain call at Puppet Palooza

Curtain call at Puppet Palooza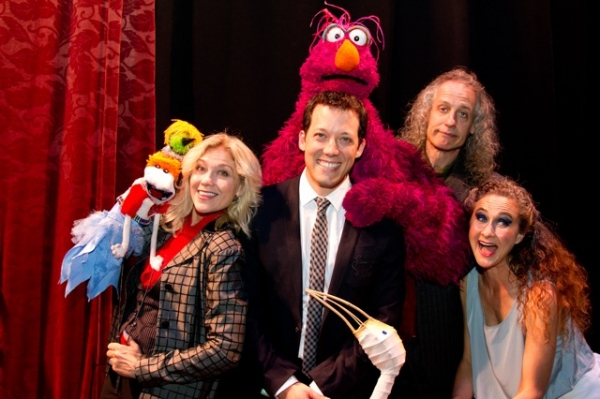 Lolly, Leslie Carrara-Rudolph, John Tartaglia, Telly Monster, Martin P. Robinson, Heather Henson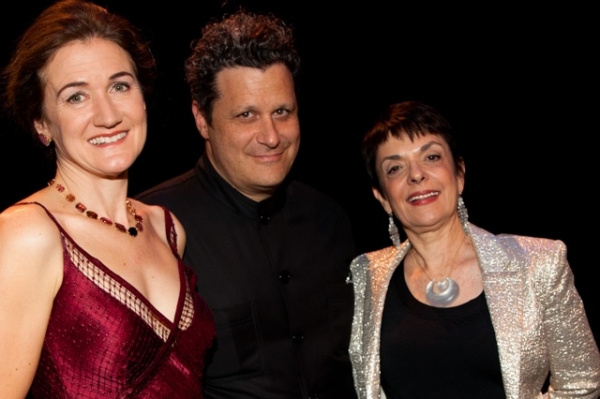 Cheryl Henson, Isaac Mizrahi & Cora Cahan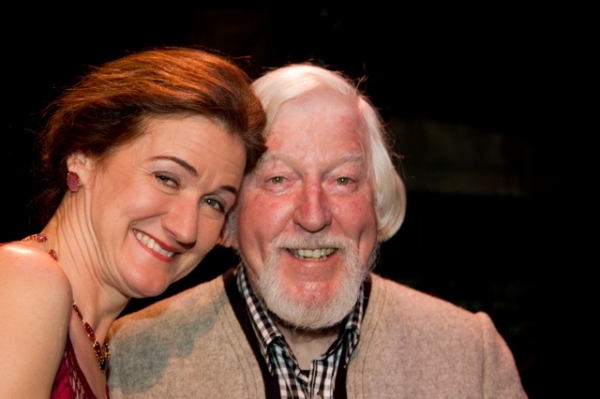 Cheryl Henson & Caroll Spinney

Cheryl Henson & Joey Arias

Cora Cahan and Bill Irwin

Leslie Carrara-Rudolph with Lolly and Joey Arias