Latest News on Jonathan Blake
Jonathan Blake News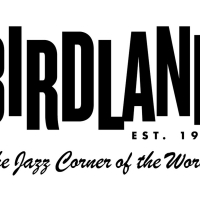 Live At Birdland Jazz Club And Birdland Theater Announce September 2022 Lineup
by A.A. Cristi - Aug 25, 2022
Birdland Jazz Club and Birdland Theater are open this September with a full slate of nightly performances!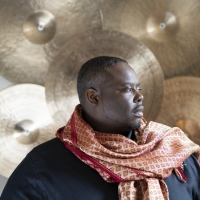 Philadelphia Clef Club of Jazz Celebrates Grand Reopening
by Stephi Wild - Apr 12, 2022
It's been a long two years since Covid-19 shut down the Philadelphia Clef Club of Jazz & Performing Arts (PCC), but the city's highly-lauded music arts institution will celebrate its official grand reopening on Saturday, April 23 at 7:30 p.m. with a concert featuring school alum and Germantown native Jonathan Blake and his new band Pentad.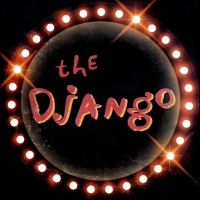 The Django Announces December Line-Up featuring Lonnie Smith Tributes, Duchess Holiday Show and More
by Chloe Rabinowitz - Nov 10, 2021
. Today's leading artists gather on The Django stage to celebrate NEA Jazz Master Dr. Lonnie Smith in special back-to-back tribute concerts 12/9. Two leading pianists make their Django debut: Benito Gonzalez 12/3 followed by Orrin Evans 12/8 leading his new Brazilian project "Terreno Comun".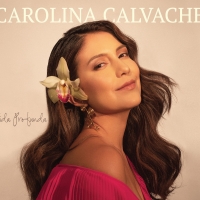 Carolina Calvache's VIDA PROFUNDA Features Luba Mason, Ruben Blades And More
by A.A. Cristi - May 28, 2020
Pianist, Composer and Arranger Carolina Calvache had released her second album as a bandleader, Vida Profunda on Sunnyside Records. On this dynamic new release, Calvache explores meaningful poetry by world-renowned poets, augmenting the text with her stunning compositions, lush instrumentation and striking vocal performances by Ruben Blades, Claudia Acuña, Haydee Milanes, Aubrey Johnson, Marta Gomez, Sofia Ribeiro, Luba Mason, Lara Bello, and Sara Serpa.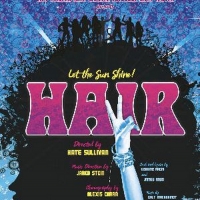 Casting Announced For HAIR At Los Angeles LGBT Center
by A.A. Cristi - Feb 19, 2020
Casting has been announced for the Los Angeles LGBT Center's Lily Tomlin/Jane Wagner Cultural Arts Center's production of the iconic musical Hair. Under the direction of Kate Sullivan with musical direction by Jared Stein, there will be two preview performances on Wednesday, March 25, and Thursday, March 26, at 8pm. Opening is set for Friday, March 27, at 8pm in the Davidson/Valentini Theatre. The regular performance schedule will be Friday and Saturday at 8pm and Sunday at 7pm through April 26.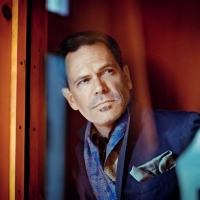 BWW Review: KURT ELLING at Birdland Jazz Club
by Chris Struck - Jan 14, 2020
Kurt Elling remains as much a luminary of the art form. Kurt feels as much a throwback as he does new age. Joined by some familiar faces, Elling gave the audience a bluesy tune to a'escape the dread of modern day living.'

Melba Moore Comes To Woodstock Playhouse
by Stephi Wild - Jan 24, 2019
Producer/Executive Producer, Elynn Diamond will present Tony Award Winner, four-time Grammy Nominee, and R&B Hall Of Fame inductee, MELBA MOORE In Concert. Elynn's Co-Producer is Emmy Award-Winner Rick Traum. Ms. Moore will perform at the iconic Woodstock Playhouse on Saturday, March 30, 2019.

SCFTA Presents Kenny Barron Quintet At Samueli Theater
by A.A. Cristi - Oct 9, 2018
Segerstrom Center for the Arts presents the Kenny Barron Quintet for two performances on November 3, 2018 at 7 p.m. and 9 p.m. Named a National Endowment for the Arts Jazz Master, the Los Angeles Times calls Barron "one of the top jazz pianists in the world" and Jazz Weekly calls him "The most lyrical piano player of our time." For his return to the Center's Jazz Series, Barron brings his quintet, which includes Mike Rodriguez, trumpet; Dayna Stephens, tenor saxophone; Kiyoshi Kitagawa, bass; and Jonathan Blake, drums.

Pittsburgh Public Theater Presents A FUNNY THING HAPPENED ON THE WAY TO THE FORUM
by Julie Musbach - Jan 4, 2018
Pittsburgh Public Theater continues Ted Pappas' grand finale season with A Funny Thing Happened on the Way to the Forum. This riotous musical comedy features music & lyrics by Stephen Sondheim, book by Burt Shevelove & Larry Gelbart, and direction & choreography by Ted Pappas. Forum runs January 25 February 25, 2018 at the O'Reilly Theater, Pittsburgh Public Theater's home in the heart of Downtown's Cultural District. For tickets call 412.316.1600 or visit ppt.org. The production is Presented by PNC.
Patrick Cash Returns With A New Play About HIV
by BWW News Desk - Jan 26, 2017
After a critically acclaimed launch at the end of 2016, Dragonflies Theatre's new production returns in 2017, exploring HIV amongst gay men through a series of interwoven stories.