Latest News on Jennifer Jancuska:
Latest News on Jennifer Jancuska
Jennifer Jancuska News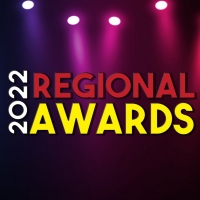 First Stats Released For The BroadwayWorld Connecticut Awards; Playhouse on Park's PIPPIN Leads Best Musical
by BWW Staff - Nov 21, 2022
The first live standings have been announced for the 2022 BroadwayWorld Connecticut Awards! Nominations were reader-submitted and now our readers get to vote for their favorites.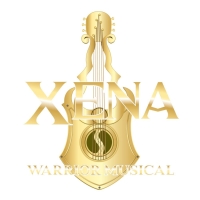 XENA: WARRIOR MUSICAL, THE LOST SCROLL to Be Presented at Three Dollar Bill
by Blair Ingenthron - Aug 27, 2022
Xena: Warrior Musical, The Lost Scroll, will make its world premiere (September 21st - 25th) at Three Dollar Bill, Brooklyn's premiere queer bar and late-night performance venue, located at 260 Meserole St., in East Williamsburg.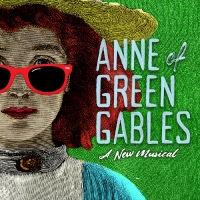 Review: ANNE OF GREEN GABLES: A NEW MUSICAL at The Goodspeed
by Ariana Straznicky-Packer - Aug 17, 2022
Brand new musical Anne of Green Gables is at the Goodspeed now through September 4, 2022. The classic story is brought to life in a heartfelt and clever folk-rock musical with beautifully developed and charming characters. he cast is absolute perfection and I would fight anyone who dares to change it. The writing and music is more than promising and I wish I could get my hands on this exact soundtrack. Anne of Green Gables is charming, well-written, and the performances are phenomenal. Don't miss this bold and vibrant new musical.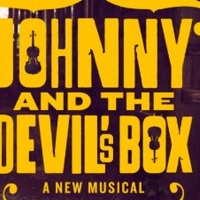 Special Offer: New Bluegrass Musical JOHNNY & THE DEVIL'S BOX in Concert at The Franklin Theatre | September 16th
by BWW Special Offer - Aug 8, 2022
Special Offer: New Bluegrass Musical JOHNNY & THE DEVIL'S BOX in Concert at The Franklin Theatre | September 16th
Complete Cast Announced for ANNE OF GREEN GABLES World Premiere Musical at Goodspeed Musicals
by Chloe Rabinowitz - Jun 9, 2022
Goodspeed Musicals has announced the cast for the world premiere of Anne of Green Gables: A New Musical. Find out who is in the cast and how to get tickets.
Broadway Producers Ben Holtzman, Sammy Lopez, and Fiona Howe Rudin Launch P3 Productions
by Stephi Wild - Apr 6, 2022
Today, Ben Holtzman (he/him), Sammy Lopez (he/him), and Fiona Howe Rudin (she/her) announced the launch of P3 Productions, an artist-driven producing team dedicated to building productions from the ground level to uplift new voices and communities.
Goodspeed Musicals Announces 2022 Season
by Chloe Rabinowitz - Oct 28, 2021
In a return to producing full-scale musicals at the iconic Goodspeed Opera House, Goodspeed Musicals has announced four productions for the Tony Award-winning theatre's 2022 season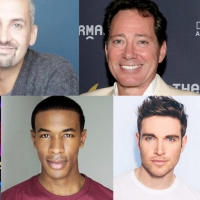 Meet the Judges of Broadway's Next on Stage: Dance Edition, Season 2!
by Team BWW - Jul 22, 2021
Tune in tonight to find out who made the Top 15 in our High School category and tomorrow for the College category. Until then, meet our panel of esteemed judges!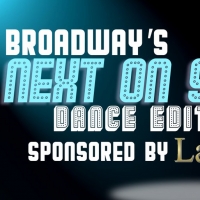 DONTDELETE-NOSPAGE
by Alan Henry - Jul 21, 2021
Dust off your dancing shoes, because BroadwayWorld announced today the launch of NEXT ON STAGE: DANCE EDITION. Following the immense success of our musical theatre singing competition for student performers, we're moving from the recording studio to the dance floor to shine the spotlight on talented, young musical theatre dancers.
RAMONA and JOHNNY AND THE DEVIL'S BOX Lead New York Theatre Barn's New Works Series
by A.A. Cristi - Oct 30, 2020
New York Theatre Barn will host a free live stream of the 29th installment of its virtual New Works Series on Wednesday, November 4th, 2020 at 7PM EDT, featuring excerpts from the new musicals Ramona and Johnny and The Devil's Box. The live 45-minute presentation will also feature a conversation with the writers and creative team.
Jennifer Jancuska Videos
STAGE TUBE: Lauren Kennedy, Jarrod Emick & More in Flat Rock's ZELDA: AN AMERICAN LOVE STORY - Video Preview!
by Stage Tube - Sep 13, 2012
Casting has been announced for the new Frank Wildhorn production of Zelda: An American Love Story, starring Lauren Kennedy and Tony award winner Jarrod Emick. Directed by Vincent Marina with original choreography by Andy Blankenbuehler and additional choreography by Stephanie Klemons, the musical opens regionally in North Carolina October 3 at Flat Rock Playhouse, The State Theatre of North Carolina and will run through October 28.