Latest News on James Jennings
Latest News on James Jennings
Stage Credits
Productions
[Off-Broadway, 1969]
Associate Producer
James Jennings News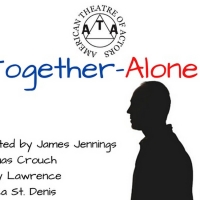 TOGETHER-ALONE Re Opens At The American Theater Of Actors
by Chloe Rabinowitz - Nov 29, 2021
Written and Directed by The American Theater of Actors' founder James Jennings; the production stars Thomas Crouch, Emery Lawrence and Danika St. Denis in the title roles.
FOOTPRINTS OF THE POLAR BEAR & OTHER ECO-CENTRIC PLAYS Announced At American Theatre of Actors
by A.A. Cristi - Nov 4, 2019
'Footprints of the Polar Bear and Other Eco-Centric Plays,' an evening of five one-act plays by playwright Phil Paradis will be produced at the American Theatre of Actors, 314 West 54th Street, Fourth Floor, New York, NY 10019.
Penobscot Theatre Company's Dramatic Academy Presents SQUATCH
by Stephi Wild - Oct 17, 2019
Penobscot Theatre Company, the country's northeastern most regional, professional theatre company, has announced their Dramatic Academy's production of Squatch, the World Premiere of a new play by Travis Baker, Zane Baker & Isaac Miller. Performed at the Historic Bangor Opera House, Squatch will run from November 1-3.
The Fabulous Fifties Are In Full Swing At Penobscot Theatre
by A.A. Cristi - Aug 9, 2019
Penobscot Theatre Company's Dramatic Academy will stage two 1950s-era shows to round out a season of successful youth programming.  REBEL WITHOUT A CAUSE, made famous by the 1955 film starring legendary Hollywood bad boy James Dean, will play August 15, 16, and 17 at 7pm, and August 18 at 3pm. THE MAN FROM PLANET 52, a campy love letter to B-movies, will be performed on August 15, 16, and 17 at 4pm and on August 18 at 11am.  The performances will be at the historic Bangor Opera House, 131 Main Street, Bangor.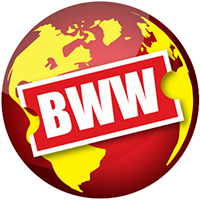 US Premiere Of THE HARROWING OF HELL Announced At American Theatre Of Actors
by A.A. Cristi - Mar 28, 2019
Sometime in the 13th century, an anonymous author wrote a short play detailing the events of the Harrowing of Hell, when, after dying, Jesus went to Hell to rescue all the prophets imprisoned there.  This play, one of the first ever written in English, was so popular it survives in multiple sources, but has never been performed in the United States.  Newly translated into modern English, you may see this play in April at the American Theatre of Actors.  In it, Jesus, vanquishes Satan, and then goes on to release Adam, Eve, and others from their hellish imprisonment.  

BWW Review: GREAT EXPECTATIONS Delivers Great Charm
by Frank Benge - Dec 1, 2018
GREAT EXPECTATIONS is Charles Dickens' thirteenth novel and depicts the personal growth and development of an orphan nicknamed Pip. It is Dickens's second novel, after David Copperfield, to be fully narrated in the first person. The novel was first published as a serial in Dickens's weekly periodical All the Year Round, from 1 December 1860 to August 1861. In October 1861, Chapman and Hall published the novel in three volumes. It has been adapted into a multitude of films, television programs and stage productions. The adaptation by Barbara Field is currently on stage at The Vortex as produced by Different Stages.

THE DANCE OF DEATH Opens October 17 At The American Theatre Of Actors
by Julie Musbach - Sep 27, 2018
In 1815, just months after the decisive Battle of Waterloo, in which the United Kingdom and Germany overthrew Napoleon Bonaparte, the great Scottish writer Sir Walter Scott made a pilgrimage to the battlefield.
BWW Review: THE BOOK OF LIZ - Different Stages Strikes Comic Gold
by Lynn Beaver - Jun 15, 2018
Different Stages has a reputation for bringing excellent theatre to the Austin stage and THE BOOK OF LIZ is no different. Supreme silliness and laughs galore fill the performance space at Trinity Street Theatre for the space 90 minutes of great, quirky entertainment.
BWW Review: YANKEE TAVERN - Different Stages Knocks It Out Of The Park
by Lynn Beaver - Apr 1, 2018
YANKEE TAVERN by prolific playwright Steven Deitz, is a labyrinthine journey through the mind of conspiracy theorist Ray (Bill Karnovsky). Through all the crazy scenarios Ray spouts, there may just be a kernel of truth.
Collectio Musicorum and The American Theatre of Actors Present THE DREAM OF THE ROOD
by Stephi Wild - Mar 5, 2018
One stormy night in the 8th century, a solitary monk had a terrifying dream - He saw the crucifixion of Jesus firsthand and then the cross itself began to talk to him. Based on his vision, he composed a lengthy poem, now called The Dream of the Rood, one of the earliest pieces of poetry in English to survive, and one of the most amazing.
James Jennings Videos