Latest News on James Followell
James Followell News
Tim Connell to Debut New Show ... AND SO IT GOES... at Pangea in December
by Chloe Rabinowitz - Nov 15, 2022
Critically acclaimed actor / singer / storyteller Tim Connell returns to Pangea for a third time this year with "… and so it goes…".  Two dates are set for December:  Thursday, December 8th at 7PM and Saturday, December 17th at 7PM. 
BWW Review: Fortunate Pangea Audience Attends Opening Night of Tim Connell's LUCKY ME
by Stephen Mosher - Mar 19, 2022
Opening on St. Patrick's Day, this show about being Irish is a grand night out, any day of the year.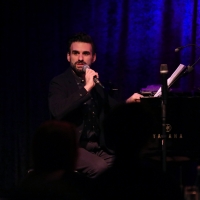 Photos: Guest Pianists Populate March 13th THE LINEUP WITH SUSIE MOSHER at Birdland Theater
by Stephen Mosher - Mar 18, 2022
Susie Mosher always keeps the talent on the stage classy but this week there was a plethora of piano players to liven things up.
BWW Interview: Tim Connell of LUCKY ME at Pangea March 17th & 20th
by Stephen Mosher - Mar 14, 2022
Tim Connell is not letting any grass grow under his feet, as he opens his second show in five months.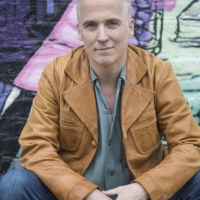 Tim Connell Reprises DREAMIN' AGAIN At Pangea, Saturday, November 27
by A.A. Cristi - Nov 18, 2021
Actor-singer Tim Connell returns to Pangea, on Saturday, November 27 at 7 PM with Dreamin' Again, an evening of song and story.
BWW Review: Tim Connell's DREAMIN' AGAIN Is Such Sweet Reverie at Pangea
by Stephen Mosher - Nov 5, 2021
With his post-pandemic show, Tim Connell turns fantasy into reality, as he delivers an absolutely perfect night of cabaret.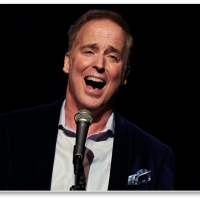 Tim Connell to Return to Pangea With DREAMIN' AGAIN...
by Chloe Rabinowitz - Oct 8, 2021
Actor / singer / storyteller Tim Connell will return to the live cabaret stage this November with Dreamin' Again…, an evening of song and story. Joining Connell is his collaborator and music director, James Followell, at the piano.
BWW NEWS: Mabel Mercer Foundation Presents St. Patrick's Themed Concert LOOK TO THE RAINBOW, March 17
by Stephen Mosher - Mar 15, 2021
The Mabel Mercer Foundation has found an online niche with quality concerts filmed right at home at the foundation offices, and their latest show is all Irish music.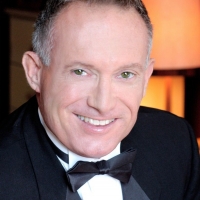 SHADES OF ROMANCE at Coachella Valley Repertory
by Kay Kudukis - Nov 27, 2020
COACHELLA VALLEY REPERTORY PRESENTS "SHADES OF ROMANCE" WITH TIMOTHY CONNELL 
BWW Interview: SO NOW YOU KNOW with Jeff Harnar
by Nicholas Adler - Apr 18, 2020
Jeff Harnar is chock-full of the guy-next-door magnetism of the bygone era of Hollywood's Golden age of male stars.  He is someone that the audience knows they can trust, is easy to enjoy with just a hint of mischievousness to keep things interesting.  He is the modern day equivalent to film stars Van Johnson or Gene Kelly.  
James Followell Videos
STAGE TUBE: Tom Andersen Sings 'Derek,' His Salute to Yankees Shortstop
by Stage Tube - Aug 8, 2014
Tom Andersen , the 5-time MAC Award winner, sings 'Derek,' his musical salute to legendary Yankee shortstop Derek Jeter, in'My Favorite Sings' on Saturdays, Aug. 2, 9 and 16 at 7 p.m . at Don't Tell Mama , 343 W. 46th St., NYC. In his first solo act in nearly a decade, he also will perform tunes from Tony-winning musicals and introduce a few numbers from 'Simply Sinclair,' a new show he's written with his musical director, James Followell. Cover is $15 with a two-drink minimum. Reservations: (212) 757-0788.