Grammy Award-Nominee Marsha Malamet to Release 'Lessons To Be Learned,' Recorded By Melissa Manchester
The song is available for streaming now.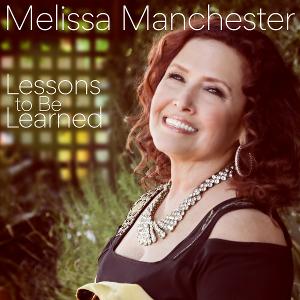 Grammy award-nominee Marsha Malamet has announced the release of "Lessons To Be Learned," recorded by GRAMMY award winner, Melissa Manchester.
Marsha is thrilled on a personal level that her longtime friend, Melissa, agreed to record this cover of "Lessons." They go back to the days of the beginning of their careers.
At the age of 21, Marsha made her solo recording debut, "Coney Island Winter," on Decca Records. It was engineered by the late Brooks Arthur and produced by Robert Lissauer. Marsha's song, "Impatient Heart" co-written with Peter Allen, was the theme song for the first Off-Broadway production of the acclaimed lesbian drama, "Jane Chambers, Last Summer at Blue Fish Cove." Her song "Love Don't Need A Reason", co-written with the late Peter Allen and Michael Callen, has become an iconic theme for the AIDS/HIV epidemic, recorded by over 35 performers and gay choruses worldwide. Marsha was Grammy-nominated for her songwriting involvement on the original Broadway cast CD "The Boy from Oz," starring Hugh Jackman. www.MarshaMalamet.com
Grammy Winner, Melissa is thrilled to have recorded "Lessons To Be Learned."
Melissa said of the song: "I'm honored to be part of my friend Marsha Malamet's Vintage II, singing her touching "Lessons To Be Learned" (lyrics by Allan Rich and the late Dorothy Sea Gazeley.) This moving song reflects how, no matter what one goes through in life, the opportunity to learn from it, is the process of gaining wisdom."
This is the first song Melissa has recorded of Marsha's after a recording career spanning 50 years of classics: "Come In From the Rain," "Midnight Blue," "Through the Eyes of Love (Theme from Ice Castles,)" "Don't Cry Out Loud," "Just Too Many People," "Just You and I," "If This is Love," and her GRAMMY winning hit, "You Should Hear How She Talks About You." Melissa starred in the national tours of Andrew Lloyd Webber's Music Of The Night and Song And Dance. She also co-created (with lyricist Sharon Vaughn and playwright Rupert Holmes) the musical theatre sensation Sweet Potato Queens, which premiered at TUTS in Houston in 2016. www.MelissaManchester.com
Listen to the recording here: https://open.spotify.com/album/2fXUyf919IyCdX4CbAfd1z'si=lh9sNJdQQG2wuAaE2NqvqQ
Written by Marsha Malamet, Allan Rich and the late Dorothy Sea Gazeley. Produced by Stephan Oberhoff and Marsha Malamet. Arranger/Orchestrator: Stephan Oberhoff.All musical instruments performed, recorded and mixed by Stephan Oberhoff. Mastered by Joe Vannelli Distribution by CD Baby Graphic Cover Design: Frank Dain