Latest News on Emily Robinson
Stage Credits
  [Off-Broadway]
Signature Theatre Company Production, 2010
Performer
  [Off-Broadway]
Signature Theatre Company Production, 2010
Irma Sue
  [Off-Broadway]
Signature Theatre Company Production, 2009
Molly
  [Off-Broadway]
Signature Theatre Company Production, 2009
Lily Dale Robedaux
Emily Robinson News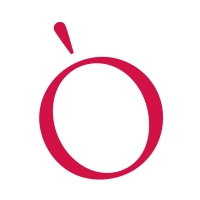 Creative Teams and Casts Announced For 2022 Oregon Shakespeare Festival
by Chloe Rabinowitz - Mar 2, 2022
The imminent start of the 2022 Oregon Shakespeare Festival season—Artistic Director Nataki Garrett's first full season—marks a celebratory return to repertory producing. The 2022 lineup features eight on-stage plays and musicals, from classic Shakespeare to works by some of today's most exciting playwrights.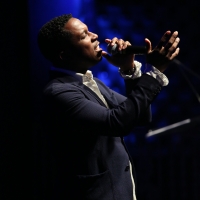 Leslie Odom, Jr. to Headline the Hylton Center's 12th Anniversary Gala
by Chloe Rabinowitz - Feb 2, 2022
Join the Hylton Performing Arts Center for an evening of festivities for the Hylton Center's 12th  Anniversary Gala on April 29 and April 30. T
Citadel Theatre Preents OUTSIDE MULLINGAR, February 11
by A.A. Cristi - Jan 14, 2022
Cast and crew have been announced for Citadel Theatre Company's OUTSIDE MULLINGAR, by John Patrick Shanley, who won an Oscar Award for MOONSTRUCK and a Tony Award as well as the Pulitzer Prize for DOUBT.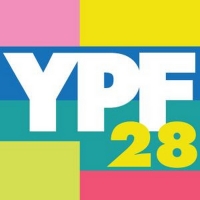 Casting Announced for Week One of The Blank Theatre's 28th Annual YOUNG PLAYWRIGHTS FESTIVAL
by Chloe Rabinowitz - Jul 30, 2020
Casting has been announced for week one of The Blank Theatre's 28th Annual Young Playwrights Festival. Being presented this year as digital shorts, the first three of 13 winning plays by young playwrights aged 15-19 from nine different states will be available to stream on Vimeo August 8-15.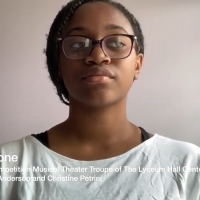 Musical Theatre Teens Convey A Heartfelt Message Of Hope Through American Sign Language
by Chloe Rabinowitz - Jun 12, 2020
Lyceum Studio's Musical Theatre Competition Troupe blends performance and accessibility, conveying raw emotion through American Sign Language (ASL) with a virtual performance of S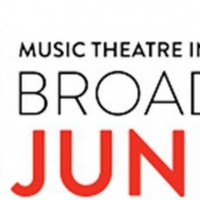 MTI Presents Junior Theater Celebrations In Australia And New Zealand
by Stephi Wild - Sep 13, 2019
Music Theatre International (MTI) Australasia in collaboration with AMICI Trust (New Zealand), OzTheatrics (Australia), and iTheatrics (New York), are presenting Junior Theater CelebrationsTM in New Zealand and Australia for thousands of musical theatre obsessed students ages 7-18. JTC New Zealand is being held at The Victory Centre in Auckland on September 13-14. JTC Australia will be held at The Civic Theatre in Newcastle on September 20-21. This is New Zealand's third annual Junior Theatre Celebration and Australia's fourth annual event.
MAMMA MIA! Comes To Albuquerque Little Theatre
by A.A. Cristi - Sep 10, 2019
ABBA's hits tell the hilarious story of a young woman's search for her birth father. This sunny and funny tale unfolds on a Greek island paradise. On the eve of her wedding, a daughter's quest to discover the identity of her father brings three men from her mother's past back to the island they last visited 20 years ago. Pure, unadulterated joy that will have you dancing in the aisles!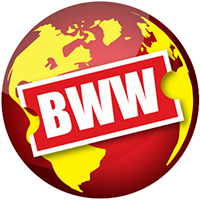 SNOW IN MIDSUMMER Premieres at The Oregon Shakespeare Festival
by Stephi Wild - Jul 30, 2018
The Oregon Shakespeare Festival will open the U.S. premiere of Frances Ya-Chu Cowhig's Snow in Midsummer, directed by Justin Audibert, on August 5 in the Angus Bowmer Theatre. Preview performances are August 2, 3 and 4, and the play runs through Oct. 27, 2018.
The 49th Annual Nashville Film Festival Announces The 2018 Animated Feature Competition, Special Presentations
by Macon Prickett - Apr 4, 2018
The 49th Annual Nashville Film Festival continues its expansion of film screenings with an international roster of twenty-eight Special Presentations, Animated Feature, Spectrum and Spectrum Q films including the world premiere of BENCHED, produced by Robert Deaton and George Flanigen, ON CHESIL BEACH, starring Saoirse Ronan, fresh off her award winning role in Lady Bird, HOT SUMMER NIGHTS, starring Timothée Chalamet, whose role in Call Me By Your Name was critically acclaimed, BRAMPTON'S OWN, starring Rose McIver, Spencer Grammer and Jean Smart, as well as the 50th anniversary screening of ROSEMARY'S BABY, starring Mia Farrow, and a special screening of JURASSIC PARK, starring Sam Neill, Laura Dern, Jeff Goldblum, Richard Attenborough, BD Wong and Samuel L. Jackson. Other leading talent include Daveed Diggs, Alexander McQueen, John C. McGinley and many more.
Photo Flash: Tom Felton, Haley Joel Osment, and More Come to Rock & Reilly's Daytime Lounge at Sundance
by Stephi Wild - Jan 21, 2018
Yesterday, January 20th J.Crew, NYLON and Roku continued their activations at Rock & Reilly's star-studded Daytime Lounge. Including Emma Roberts, Evan Peters, Tom Felton, Haley Joel Osment, Tiera Skovbye, Anthony Ramos, Abby Elliot, Chris Elliot, and Emily Robinson.