Latest News on Drew Becker
Stage Credits
  [US Tour]
First National Tour, 2021
Michael Dorsey
Drew Becker Biography
Michael Dorsey in the National Tour of Tootsie.





Drew Becker News
BWW Review: Funny But Flawed TOOTSIE Musical Adaptation Sashays Into OC's Segerstrom Center
by Michael Quintos - Jun 8, 2022
What did our critic think of Tootsie in Costa Mesa? Despite a still problematic central premise, the non-equity national tour of the stage adaptation of TOOTSIE---now playing at Segerstrom Center for the Arts in Costa Mesa through June 12, 2022---is, for the most part, a funny but flawed musical sprinkled with lots of funny lines, rapid-fire humor, and amusing shenanigans.
BWW Review: TOOTSIE Closes the Season at Broadway Sacramento
by Courtney Symes - May 18, 2022
Broadway Sacramento is closing out their 2022 Broadway on Tour season with the first national tour of Tootsie.  Based on the 1982 film of the same name, Tootsie features music and lyrics by David Yazbek (The Band's Visit, Dirty Rotten Scoundrels) and a Tony Award-winning book by Robert Horn.  Rolling Stone called it "musical comedy heaven" and they're not wrong.   Easily the funniest show of the season, Tootsie is full of one-liners, sarcastic wit, and self-deprecating humor. 
BWW Review: TOOTSIE at Dolby Theatre
by Harker Jones - May 2, 2022
Read our critic's review. TOOTSIE is a contemporary take on an old trope: a man unconvincingly passes himself off as a woman, everyone in his world buys it, and hilarity tries to ensue. It's been done countless times, going back past Shakespeare to the ancient Greeks. That doesn't mean it always works, however, and TOOTSIE is a mixed bag.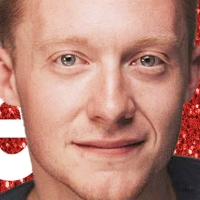 BWW Interview: TOOTSIE's Drew Becker Adept At Quick Changes & City Explorations
by Gil Kaan - Apr 29, 2022
The national tour of Tootsie has landed at the Dolby Theatre. In the lead role of Michael Dorsey/Dorothy Michaels, Drew Becker has endured a deluge of callbacks, mastering the many quick changes his first national tour requires.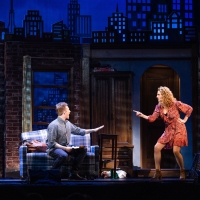 BWW Review: TOOTSIE at Broadway San Jose
by Linda Hodges - Apr 21, 2022
Tootsie made its Northern California premiere at San Jose's Center for the Performing Arts and will be there now through April 24. With a Tony-winning book by Robert Horn, and with music and lyrics by the clever David Yazbek (The Band's Visit, Dirty Rotten Scoundrels) Tootsie garnered eleven Tony nominations, two wins and much acclaim, as well as pointed critique centered on transmisogyny. There are other problems as well.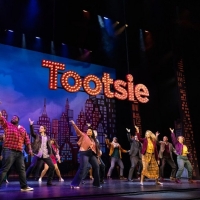 BWW Review: TOOTSIE THE MUSICAL at San Diego Civic Theatre
by E.H. Reiter - Apr 14, 2022
Read our critic's review. TOOTSIE  the musical brings an old-fashioned musical to life based on the movie of the same name from 1982.  The show offers up a talented cast, physical comedy, and some updates to the story, but can't fully disguise a problematic premise under comedy, costumes, and choreography.  TOOTSIE is playing at the San Diego Civic Theatre through Sunday, April 17th,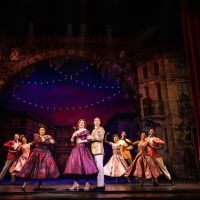 BWW Review: TOOTSIE is Mostly a Drag at the Buell Theatre at the Denver Center for the Performing Arts
by Chris Arneson - Apr 6, 2022
Oh look, another movie turned musical no one was asking for! When a film is adapted for the Broadway stage (which is almost a given nowadays), I'll get excited if it's a classic I can't wait to see updated and reimagined. The trouble with Tootsie is...I guess I just didn't care from the start.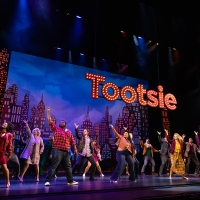 BWW Review: Unique Takes - Kerry Lengel on TOOTSIE, The National Tour
by Herbert Paine - Mar 17, 2022
Telling it like it is, Kerry Lengel (THIS IS NOT A REVIEW: Lonesome George Goes to the Theatre) reviews the National Tour production of TOOTSIE, running through March 20th at ASU Gammage in Tempe, AZ.
BWW Review: TOOTSIE at The Orpheum Theatre Memphis
by AniKatrina Fageol - Feb 16, 2022
Tootsie is a new musical based on the 1982 film starring Dustin Hoffman. The story follows Michael Dorsey ('Is he an actor? Yes, of course, he is. Is he successful? Yes, of course, he's not') and the opening number immediately makes his rotten reputation evident and known.
BWW Review: TOOTSIE at Des Moines Performing Arts
by DC Felton - Feb 12, 2022
Broadway is back at Des Moines Performing Arts. While this last fall we were treated got a glimpse into having the Willis Broadway Series this last fall with an engagement of 'The Bands Visit,' the series returned on February 8 with a hilarious production of 'Tootsie.' Like the title of the act 1 finale, you could say the opening of 'Tootsie' makes the return of the Willis Broadway Series 'Unstoppable,' with 6 shows and a concert scheduled between now and the end of August.
Drew Becker Videos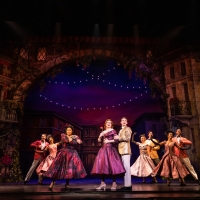 PHOTO/VIDEO: Get A First Look At TOOTSIE On Tour
by BroadwayWorld TV - Oct 28, 2021
Get a first look at the non-equity national tour of Tootsie in all new photos and videos! The cast includes Drew Becker as Michael Dorsey, Ashley Alexandra as Julie Nichols, Payton Reilly as Sandy Lester, Lukas James Miller as Max Von Horn, Jared David Michael Grant as Jeff Slater, Kathy Halenda as Rita Marshall, Steve Brustien as Stan Fields, and Adam du Plessis as Ron Carlisle.