Churchill Theatre Bromley

Latest News on Churchill Theatre Bromley:
Latest News on Churchill Theatre Bromley
Churchill Theatre Bromley News
Cast Announced For the UK and Ireland Tour of STEEL MAGNOLIAS
by Stephi Wild - Nov 22, 2022
The star-studded ensemble cast will feature Laura Main (best known as Sister Bernadette in BBC One's Call the Midwife), Diana Vickers (The X Factor star who has gone on to lead roles in many theatre productions including Dial M For Murder and The Rise and Fall of Little Voice) and Lucy Speed (known for her television roles on EastEnders and The Bill, and as a new cast member on BBC Radio 4's The Archers).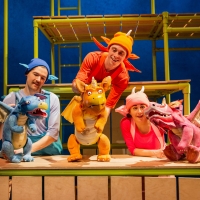 Julia Donaldson's ZOG Will Return in 2023 for Spring/Summer tour
by Stephi Wild - Oct 24, 2022
Zog is roaring back to the stage in 2023! Based on the bestselling book by Julia Donaldson with illustrations by Axel Scheffler, the smash-hit stage adaptation from Freckle Productions is flying across the UK throughout Spring and Summer, opening at The Capitol, Horsham on Friday 10 February and culminating in a month-long Summer Season at The Lowry, Salford from Thursday 3 August.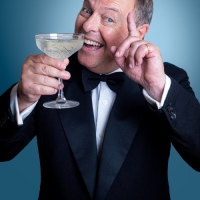 Tour Announced For The Premiere of WODEHOUSE IN WONDERLAND
by Stephi Wild - Oct 5, 2022
Cahoots Theatre Company Ltd in association with Jamie Clark Theatre presents the UK premiere of William Humble's play Wodehouse in Wonderland, starring Robert Daws and directed by Robin Herford, on a UK Tour which opens at Malvern Theatres on 26 January 2023.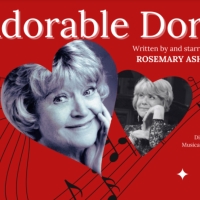 Rosemary Ashe Stars In ADORABLE DORA on UK Tour
by Stephi Wild - Oct 5, 2022
West End Diva Rosemary Ashe pays tribute to national treasure Dora Bryan in a tour of Adorable Dora. opening at the Lighthouse Theatre, Poole on 19 October before visiting Guildford, Bromley, Bingley, Bracknell, Surbiton and Hastings.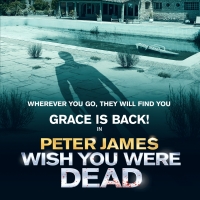 Cast Announced For UK Tour of WISH YOU WERE DEAD
by Stephi Wild - Sep 28, 2022
Producer Josh Andrews has announced the lead cast for the UK tour of Peter James' Wish You Were Dead: George Rainsford, will star as James' famous detective DSI Roy Grace, alongside Giovanna Fletcher who will star as Cleo Morey and Clive Mantle, who will star as Curtis. Leon Stewart will return to the role of DS Glenn Branson.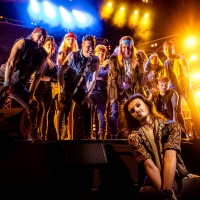 New Cast Announced to Join Kevin Kennedy in the UK Tour of ROCK OF AGES UK
by Stephi Wild - Aug 4, 2022
The producers of ROCK OF AGES have announced full casting and additional dates for the UK tour starring Kevin Kennedy as 'Dennis Dupree' alongside Cameron Sharp as 'Stacee Jaxx' from Tuesday 23 August when the show opens in Inverness.
Cast Announced For AN INSPECTOR CALLS 30th Anniversary UK and Ireland Tour
by Stephi Wild - Jul 26, 2022
The full cast has been announced for the 30th Anniversary UK and Ireland Tour of Stephen Daldry's seminal production of JB Priestley's classic thriller AN INSPECTOR CALLS which opens at the New Wimbledon Theatre on Friday 9 September.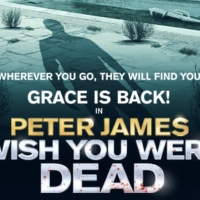 WISH YOU WERE DEAD Will Embark on UK Tour in 2023
by Stephi Wild - Jul 6, 2022
Following the critically acclaimed smash-hit primetime ITV series 'Grace', based on the best-selling novels by the UK's number one crime author Peter James, producer Joshua Andrews is delighted to announce the world stage premiere of James' novel 'Wish You Were Dead' - featuring DSI Roy Grace.
New Dates Announced For the UK and Ireland Tour of JERSEY BOYS
by Stephi Wild - May 31, 2022
New dates have been announced for the highly successful UK and Ireland tour of the Tony, Grammy and Olivier Award-winning musical JERSEY BOYS, which is currently on the road and running simultaneously with the smash-hit West End production, playing to packed houses at the newly refurbished Trafalgar Theatre. See the full schedule!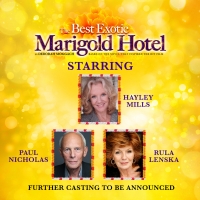 Rula Lenska Joins Hayley Mills & Paul Nicholas Led THE BEST EXOTIC MARIGOLD HOTEL UK Tour
by Chloe Rabinowitz - May 27, 2022
Another of the UK's best-loved actors, Rula Lenska, (ITV's Rock Follies, Coronation Street, Channel 4's Celebrity Big Brother) is the latest cast member to be confirmed for the upcoming tour of The Best Exotic Marigold Hotel.
Churchill Theatre Bromley Videos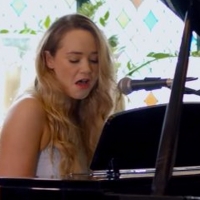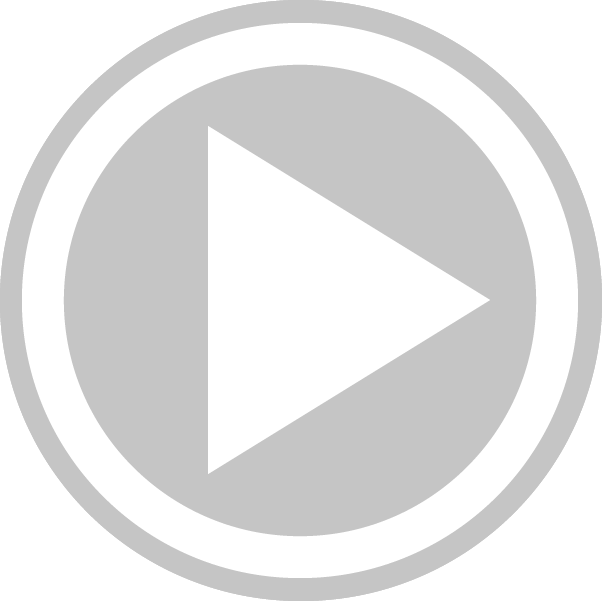 VIDEO: Daisy Wood-Davis Will Play Carole King on the UK and Ireland Tour of BEAUTIFUL
by Stage Tube - Nov 5, 2019
It was announced earlier this year that, following a highly successful West End run/a run of two and a half years in the West End and a sell-out tour in 2017/18, BEAUTIFUL - THE CAROLE KING MUSICAL will hit the road again and tour throughout the UK and Ireland in 2020, opening at the Churchill Theatre Bromley on 11 January. The tour has just found its Carole! Daisy Wood-Davis will be taking on the role.