Latest News on Bill Charlap
Bill Charlap News
Princeton University Jazz Festival Announced For April 2023
by Stephi Wild - Mar 8, 2023
Jazz at Princeton University, helmed by acclaimed saxophonist/composer Rudresh Mahanthappa, presents the annual Princeton University Jazz Festival on Saturday, April 15. The festival features Artemis, Jazz at Princeton's chair Rudresh Mahanthappa and his Bird Calls ensemble, jazz greats playing with Princeton's exceptional student groups, and the legendary Rufus Reid with the Creative Large Ensemble. 
Caramoor Announces Summer Season Lineup Featuring Six-Time Tony-Winner Audra McDonald And More
by A.A. Cristi - Mar 1, 2023
 Caramoor – long a byword for the transformative power of live music coupled with spectacular open-air venues, intimate indoor spaces, and world-renowned artists – officially opens its 2023 summer season (June 17–Aug 18; grounds open June 4) with a very special concert featuring stellar vocalist Audra McDonald, with Orchestra of St. Luke's (OSL) led by Andy Einhorn.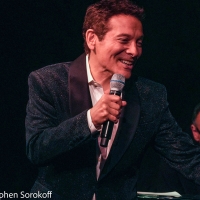 Michael Feinstein & Jean-Yves Thibaudet to Join Forces for TWO PIANOS: WHO COULD ASK FOR ANYTHING MORE?
by Chloe Rabinowitz - Mar 1, 2023
Two of today's most celebrated artists, Michael Feinstein and Jean-Yves Thibaudet, will join forces for the first time in Two Pianos: Who Could Ask for Anything More?, an innovative program celebrating the music of George Gershwin and his world which is set for debut this week with dates being added into 2025.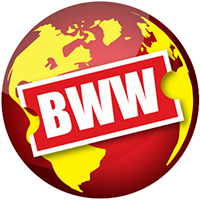 The Flynn Announces Lakecia Benjamin As The Curator Of The 40th Burlington Jazz Festival
by A.A. Cristi - Feb 21, 2023
From June 7-11, 2023, Vermont celebrates the 40th anniversary of the Burlington Jazz Festival, produced by the Flynn and presented New England Federal Credit Union. The Flynn is thrilled to welcome incredible alto saxophonist, bandleader, and educator Lakecia Benjamin as this year's festival curator.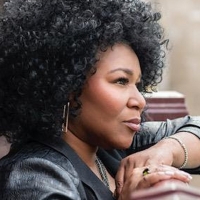 Vocalist Tammy McCann to Release 'Do I Move You?'
by Michael Major - Feb 9, 2023
Co-produced by Grammy winning bassist/bandleader John Clayton, who worked with McCann when she performed at the Catalina Jazz Club in Los Angeles in 2021, and longtime collaborator guitarist Fareed Haque, McCann's Do I Move You? was created at the end of the COVID-19 quarantine period.
Songbook Sundays Returns Next Month at Lincoln Center's Dizzy's Club
by Stephi Wild - Jan 24, 2023
Songbook Sundays, created and hosted by Deborah Grace Winer celebrating the American Songbook will continue at Jazz at Lincoln Center's Dizzy's with BEWITCHED, BOTHERED AND RODGERS AND HART on Sunday, February 5th at 5 PM and 7:30 PM at Dizzy's Club.  
Photos: Marilyn Maye 'Birdland Theater New Year's Eve'
by Kevin Alvey - Jan 7, 2023
Marilyn Maye rang in the 2023 New Year's with a weekend of Holiday shows in the Birdland Theater just down the street from Times Square. As the ball dropped, the toasts went up and the songs poured out. With 4 nights of shows, from Dec 29th to Jan 1st (7 shows in all), she provided a proper musical CHEERS to the NYC audience. Amazing Maye!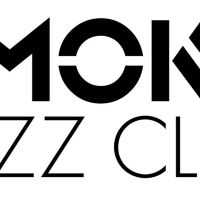 Smoke Jazz Club Begins 2023 With 80th Birthday Celebrations For Al Foster And Billy Harper, And More!
by A.A. Cristi - Dec 7, 2022
New York's Smoke Jazz Club kick-starts 2023 with a stellar line-up of some of jazz's greatest artists during the month of January.
Ken Peplowski Quartet, City Rhythm Orchestra, and More to Play Birdland Next Week
by Blair Ingenthron - Nov 20, 2022
Birdland Jazz Club has released jazz programming at Birdland Jazz Club and Birdland Theater running November 21 through December 4. Artists appearing at Birdland Jazz Club include the Ken Peplowski Quartet, City Rhythm Orchestra, Paloma, Kurt Elling and Danilo Perez, Paloma and Frank Perowsky Orchestra.
Giants Of Jazz Festival Honors Rufus Reid at SOPAC This Month
by Stephi Wild - Nov 2, 2022
Mark your calendar for Saturday, November 19 at 8PM! That's when Giants of Jazz, an annual Jazz festival featuring nearly 30 performers, returns to the South Orange Performing Arts Center for the first time since 2019.
Bill Charlap Videos
VIDEO: Leslie Odom Jr., Billy Joel & More Pay Tribute to Tony Bennett; Watch NBC Special in Full
by Caryn Robbins - Dec 21, 2016
Andrea Bocelli, Michael Buble, Bob Dylan, Lady Gaga, Billy Joel, Elton John, Diana Krall, k.d. lang, Leslie Odom, Jr., Kevin Spacey, Stevie Wonder and many more paid tribute to legendary singer Tony Bennett last night on NBC's TONY BENNETT CELEBRATES 90