Photo Flash: Orlando Shakespeare Theater in Partnership with UCF presents TWELFTH NIGHT
Orlando Shakespeare Theater (Orlando Shakes) in Partnership with UCF presents William Shakespeare's comedy Twelfth Night February 21 - March 23, 2018 in the Margeson Theater. Performed in traditional Elizabethan style by an all-male cast, Twelfth Night will play in repertory with Shakespeare in Love. Tickets ($25 - $50) to both productions are available now by calling (407) 447-1700 ext. 1, visiting www.orlandoshakes.org, or in person at the John and Rita Lowndes Shakespeare Center (812 East Rollins Street).
Twelfth Night centers around a pair of shipwrecked twins who set into motion a tale of mistaken identity, eccentricity, and unlikely love. Separated from her brother Sebastian, quick-thinking Viola adopts a male disguise and enters the service of the handsome Duke Orsino-only to find herself in the middle of a love triangle. When Viola's new boss sends her to win over his unrequited love, the Countess Olivia, her disguise proves too effective and the Countess falls for the young girl dressed as a boy instead.
"For the first time, we are staging a Shakespeare play exactly as it was performed in 1602," said Jim Helsinger, artistic director at Orlando Shakes. "Twelfth Night will feature an all-male cast in an Elizabethan replica theatre performing by candlelight. City fire laws prevent us from using live flame, but we have cool electric candles on the stage and audience that will be great! We'll have modern bathrooms and air conditioning too, but besides that, it is all Elizabethan, including period costumes and live music on traditional instruments. Our actors are also learning the Elizabethan accent - a blend of American Appalachian, the Western England and a bit of Scottish. It's very understandable so audiences will get to see and hear the text as it was originally spoken."
Making his Orlando Shakes debut, Thomas Leverton* stars as Viola. Previous credits include Red (TheatreWorks) andHamlet (American Theatre of Actors).
Returning to Orlando Shakes is Timothy Williams* as Orsino. Previous OST credits include Dr. Jekyll and Mr. Hyde,Every Christmas Story Ever Told, and Othello. Williams also directed Orlando Shakes' production of James and the Giant Peach.
John P. Keller* returns to Orlando Shakes playing Olivia. Keller appeared as the title characters in Orlando Shakes' productions of The Adventures of Pericles, Henry V, Dracula: The Journal of Jonathan Harker, and The Life & Adventures of Nicholas Nickleby. Other credits include Dracula (Alabama Shakespeare Festival), Inspecting Carol (George Street Playhouse), and Twelfth Night (Mile Square Theatre).
Artistic Director Helsinger* will appear as Malvolio, as well as serve as one of the show's dialect coaches. As an actor, he has performed in Off-Broadway in The Death and Life of Sherlock Holmes, The Taming of the Shrew, and The Contrast; and regionally in the title roles of Cyrano de Bergerac, Hamlet, Gross Indecency: The Three Trials of Oscar Wilde,Dracula, and Henry V.
Additional casting includes James Beaman as Feste (Les Miserables), Philip Nolen* as Maria (Love's Labour's Lost, The Great Gatsby, and Vanya and Sonia and Masha and Spike), Jacob Dresch* as Aguecheek (Love's Labour's Lost and The Great Gatsby), Chris Mixon* as Toby (Merry Wives of Windsor, To Kill a Mockingbird, Peter and the Starcatcher), andKenny Babel as Antonio (Peter and the Starcatcher).
Additional performers include Austin Larkin, Isiah Columbus, Junior Nyong'o, Terrance Campbell, Tyler Tanner, andJoshua Parrott.
Craig Thomas, Debbie Clifton, Susan Maris*, Alexis Harter, and Helena Whittaker appear as musicians.
Director Carolyn Howarth's*** directing credits include Steel Magnolias, In the Next Room or The Vibrator Play, Vanya & Sonia & Masha & Spike, and The Importance of Being Earnest at Perseverance Theatre, as well as You Can't Take it With You, Hamlet, Troilus and Cressida, Henry V, Henry IV Part 1, Treasure Island, The Comedy of Errors, and The Three Musketeers at the Colorado Shakespeare Festival.
The artistic team also includes Music Director Keith Koons, Accent Master Coach Paul Meier, Accent Coach Dan Romano, Dramaturg Chris Rushing, Fight Coach Tony Simotes, Choreographer Kim Ball, Scenic Designer Kat Conley**, Lighting Designer Bert Scott**, Costume Designer Jack Smith, Wig Designer Brendan O'Neal, Sound Designer Britt Sandusky, AEA Stage Manager Stacy R. Norwood*, and AEA Assistant Stage Manager Laura Lockner*.
Twelfth Night is presented by A. Brian Phillips, P.A and Foley and Lardner LLP. This project is funded in part by Orange County Government through the Arts & Cultural Affairs Program.
Orlando Shakespeare Theater is supported by United Arts of Central Florida, host of OrlandoAtPlay.com and UAArtsEd.com. Orlando Shakespeare Theater is sponsored in part by the Department of State, Division of Cultural Affairs, the Florida Council on Arts and Culture, and the State of Florida.
Photos by Megan Pridemore. Pictured: Thomas Leverton and Austin Larkin.

Orlando Shakespeare Theater presents TWELFTH NIGHT

Orlando Shakespeare Theater presents TWELFTH NIGHT

Orlando Shakespeare Theater presents TWELFTH NIGHT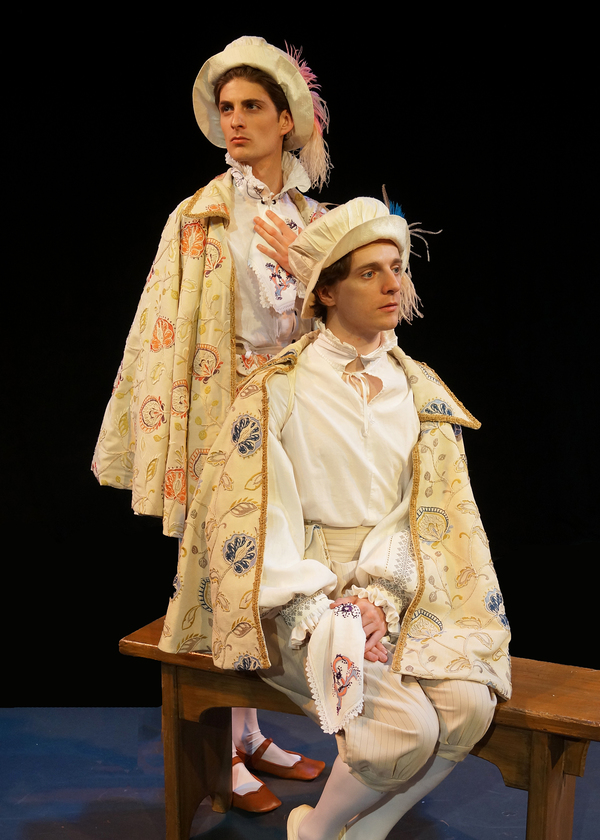 Orlando Shakespeare Theater presents TWELFTH NIGHT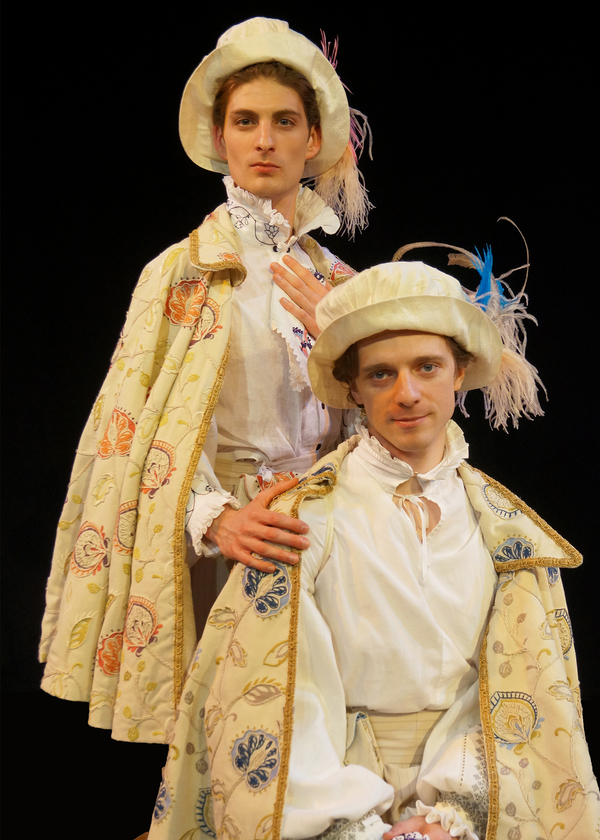 Orlando Shakespeare Theater presents TWELFTH NIGHT

Orlando Shakespeare Theater presents TWELFTH NIGHT

Orlando Shakespeare Theater presents TWELFTH NIGHT

Orlando Shakespeare Theater presents TWELFTH NIGHT

Orlando Shakespeare Theater presents TWELFTH NIGHT

Orlando Shakespeare Theater presents TWELFTH NIGHT