Dragonfly Studio & Productions to Celebrate Opening with 'LIVE OUT LOUD - Simply Me' Concert of Works by Elaine Pechacek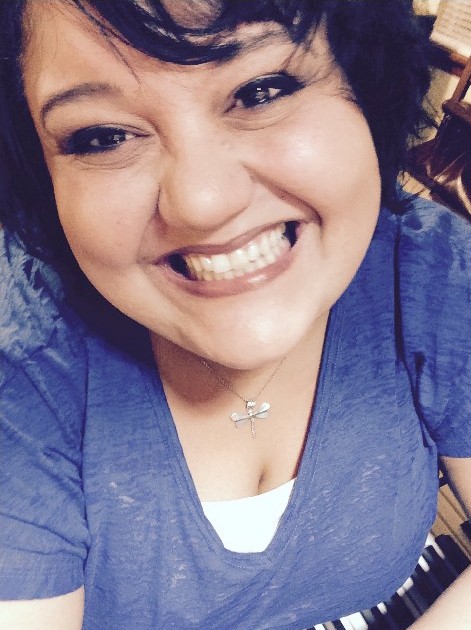 To celebrate the opening of their brand new studio, the newly renamed Dragonfly Studio & Productions presents "LIVE OUT LOUD - Simply Me" a concert featuring the solo and collaborative works of award-winning musical theatre composer, Elaine Pechacek on Saturday, June 10th at 7:30pm.
Dragonfly Studio and Productions is the merger of Pechacek's Music from the Heart home studio and her production company, the Squeaky Wheel Theatre Project.
The concert, which will take place the night before the 71st Annual Tony Awards, will feature some of Central Florida's most respected and talented performers, many of whom have previously starred in productions of Pechacek's shows.
The event will take place at the Blue Bamboo Center for the Arts (1905 Kentucky Ave. Winter Park, FL 32789). Tickets are available now for purchase HERE. Pre-sale tickets are $10, and tickets purchased at the door will be $15. Blue Bamboo will have beer and wine available throughout the evening.
In addition to the concert, there will be a Broadway and Tony Awards trivia contest, hosted by BroadwayWorld and BroadwayRadio's Matt Tamanini. Contest winners will receive prizes to be announced at a later date.
The talented cast of performers will sing songs from musicals and song cycles SEASONS (by Pechacek and Katie Hammond), GIRLIE PARTS (by Pechacek and Hammond), HAPPY PINK GIRL (by Pechacek and Sarah Hanchar), FRANKENCHRIST (by Pechacek and Thom Mesrobian), CHOICES (by Pechacek), THE LADY JULIANA (by Pechacek), and the first public performance of a song from Pechacek and Tamanini's new musical STARRING KRISTA REECE.
Performers scheduled to appear at the concert include Summer Aiello, Andrea Canny, Julie Carr, Mike Carr, Christian Damon, Ralph Prentice Daniel, Kathryn Fabbroni, Rebecca Fisher, Stacy Fulford, Candy Heller, Cristina Hernandez, Beki Herrbach, Sara Jones, Jacob McAlister, Renee Monico, Pechacek, Erin Robere, and Scott Whittemore.
In May, Pechacek opens the new Dragonfly Studio in downtown Ocoee (133 W McKey Street, Ocoee, FL 34761). The space will house private and group voice, piano, instrumental, composition, and audition/industry coaching lessons. The space will also be open to area artists to rent for rehearsals, production meetings, table reads, master classes, etc., with the hopes of becoming a small community center for artists to create and collaborate on new works.
If interested in finding out more about lessons or renting the studio space, email DragonflyStudioandProductions@gmail.com.